Boxing Clubs in Dubai/Sharjah
March 9, 2018 / 740 / Category : Faqs
Pretty much what the title says. I used to train at Round10 in al qouz but its really really far to go to regularly throughout the week. Can be a sports center that trains boxing or a club dedicated, either way is great. Thanks in advance!
2 Comments
TheModernPaean

3 years ago

What time do you usually go there?

BadJujuSC2

3 years ago

There's a boxing and kickboxing gym in Sharjah near Al Qasba called Al bathal Karate center. I go there for kickboxing and it is pretty good. They've got their own ring and some of the best equipment for training. Check them out. There's also colosseum gym in karama which has boxing/kickboxing which you could check out if that's closer to your place. Happy training friend.
Popular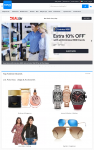 Online Shopping and more deals
Souq.com sells a wide quality of designer stylish wear, along with hi-tech mobiles, computers, art, crafts and collectibles, paintings, games and even more. Souq.com allows for free returns and accepts Cash On Delivery (COD) payments. Top 3 Places To Go Shopping in Dubai UAE – Expats Guide 14 Most Popular Online Stores in Dubai 2016 United Arab Emirates
5 Ideas to Start a Company in Dubai UAE
Restaurant Before starting a restaurant business you should determine what target population you want to cater to, while it might seem to produce a great deal of profit to go into a restaurant business that will cater to the natives, you might make more money fast if you cater to the foreigners. You could go specialize in serving Africans or run a Chinese restaurant, as this is likely to see that...
Country's 45th National Day 2016
National Day is the celebration of the independence and subsequent unification of the Emirates in 1971. Private Holidays Year Date Day Holiday 2016 1 Dec Thursday Nation Day 2016 2 Dec Friday Nation Day Public Holidays Year Date Day Holiday 2016 1 Dec Thursday Nation Day 2016 2 Dec Friday Nation Day...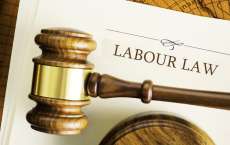 Chapter II: Employment Of Workers Children And Women - UAE Labor Law
Section I: Employment of Workers Article 9 Work is an inherent right of the Nationals of the United Arab Emirates. Non- nationals may not engage in any work within the State except in accordance with the conditions stipulated in this Law and its executive orders. Article 10 Where National workers are not available, preference in employment shall be given to: 1.Workers of other Arab nationalit...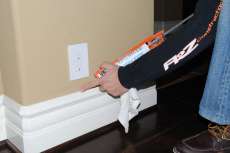 Regular Home Maintenance by Professionals
Does your house look boring? Regular home maintenance is necessary to keep your residential house in prime condition. Maintaining the house on an everyday basis pays off within the future by eliminating any attainable demand for major works and expenses. additionally, preventative home maintenance permits keeping the worth of your space/property. pocket money nowadays on home maintenance can mean ...