Can I adopt a Dog or Cat in Dubai UAE?
November 1, 2016 / 639 / Category : Faqs
Yes you can. Even from the classified websites like Dubizzle you can get free kittens for adoption in Dubai, Cats for adoption in UAE, Cats for free adoption in Sharjah. You can find Kittens for sale in Dubai, kittens for adoption in Abu Dhabi, Cats for free adoption in Abu Dhabi. Online you can find Dubizzle cats for free adoption and Dubizzle cat adoption Abu Dhabi.
Is it legal to have lions and tigers as pets in the UAE?
1/4/17 United Arab Emirates: The private ownership of wild animals has been outlawed in the United Arab Emirates. Wild cats including endangered cheetahs are known to have been traded as pets here. In October 2016, an outing with five tigers on a beach near Dubai's iconic Burj Al-Arab hotel was captured on video and went viral on social media, while others have been filmed driving around with lions. The new law bans dealing in and ownership of "all types of wild and domesticated but dangerous animals." Such animals can only be kept at zoos, wildlife parks, circuses, breading and research centers. Anyone who takes a leopard, cheetah or any other kind of exotic animal out in public will face a jail term of up to six months and a fine of up to 500,000 dirhams ($136,000).
Is a pet tiger or lion safe if raised with the owner at a very early age?
No matter how much you tell yourself that you will be different, you will not be different. If you are very, very lucky, you will have something happen—like the cat eviscerating your furniture or killing a neighbor's pet—that makes you realize you cannot keep it any longer and you will surrender it to a sanctuary, where it will live the rest of its life behind bars, wondering why you aren't there anymore. If you are less lucky, it will hurt you, and you will surrender it to a sanctuary. If you are not lucky, you will be severely injured, and it will be put down. If you are not lucky, you will be dead.

No. They are wild animals and predators and they will always remain that regardless of how much you try to twist their nature. Because that's what you try to do when you raise a lion or a tiger in your house, you try to twisted their nature. But nature always win, you can't change it. Thats why eventually lions and tigers raise as pets would always turn back against their owners. It's just their nature: they are predators
Popular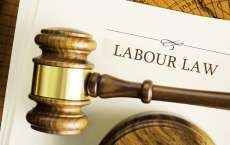 Chapter III: Employment Contracts, Records and Wages - UAE Labor Law
Article 42 An apprenticeship contract is one whereby a firm owner undertakes to provide full vocational training consistent with the professional standards to another person who has completed at least 12 years of age, who, in turn, undertakes to work for the employer during the training period subject to such terms and for such period as mutually agreed. The apprenticeship contract shall be in w...
Century Financial Brokers
Location: Century Financial Brokers LLC.7th Floor, Office 704/708,Al Khaleej Shopping Center,Al Mankhool Road,Bur Dubai, Dubai, UAE Telephone: +971 (4) 356 2800 Email: +971 (4) 351 6308 Website: http://www.centurybrokers.com Fax: info@centurybroker.com At Century Financial Brokers, our relentless pursuit of market opportunity separates us from the pack and binds us in a common purpo...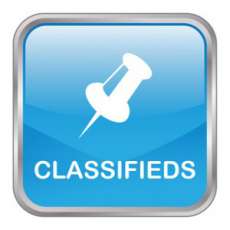 Most Popular 140 UAE Local Business Listing Websites and Directories
Every business is adding their business into the free business listing sites. These sites play a very crucial and important role to increase the profit of the company. Maybe you have noticed that search engine's results gives preference to the local listing of the companies. The very disappointing thing is that most companies have not properly used this regional promotion. The companies that ...
List of GCC countries, Gulf countries
List of six Arab GCC (or AGCC) countries (Gulf countries), citizen nationalities, nations, or member states is Bahrain, Kuwait, Oman, Qatar, Saudi Arabia, UAE. Yemen and Iran are Muslim countries but not GCC members. Population statistics, foreign expat resident percentages, currency, land area, other figures and data. Bahrain - or Kingdom of Bahrain Kuwait Oman - or Sultanate of Oman...
Online Makeup Shopping Dubai
Alshop.com, recognized in 2008, sells perfumes, electronics, fashion products, toys, beauty and healthcare items and others across the middle East. Alshop.com provides free shipping, easy returns, and easy payment way. Alshop.com provides a mall-like shopping experience to its customers.