Cancellation of an Investor Visa
August 19, 2018 / 356 / Category : Uae
Here are the following procedures of investor visa:
Required Documents:
Original Passport.
Original Emirates ID.
Trade License copy & Partners List (for LLC).
Immigration Establishment Card copy.
Typed e-form Application/Vision form (That can be typed from Typing Centre).
Share Sale Agreement original attested by Notary Public or License cancellation Certificate issued by Department of Economic Development (in case of company liquidation).
Application Fee: Dh60 is required to be paid at the typing center for the cancellation of the visa.
STEPS TO FOLLOW:
The applicant is required to type an application form. Put the company's seal and the signature of the local sponsor. Then attach all above documents and submit them at the Immigration counter along with original passport and Emirates ID. The visa will be cancelled at the same time.
Grace Period: The cancellation of the visa in the passport should be done within 30 days from the date of visa expiry.
The applicant is permissible to stay in the UAE for 29 days from the date of cancellation on the condition that their visa has not expired at the time of cancellation deadline. If the cancellation is done while the grace period is going on, the remaining days on the visa will be granted to the applicant for them to stay without paying any fine. If the cancellation has been done during the overstay period, six days will be granted from the date of cancellation.
FINE DETAILS:
Fine Dh25 per day will be calculated for Residence visa overstay.
Fine can be paid at Immigration or Airport at the time of exit.
Partner Visa Cancellation without Share Selling:
If the applicant wishes to cancel their Partner/Investor Visa without selling any shares, they have to follow below procedures:
Type a letter in Arabic from the side of your local sponsor, stating that he doesn't have objection for canceling the said partner without selling his shares. The local sponsor should be present at the immigration office and sign the letter in front of the immigration officer. Then attach the letter with the partner visa cancellation form.
Partner Visa Cancellation (If the partner is out of UAE):
It is advisable to get the power and support of an attorney from the partner by giving an authorization to any other partner in the same company so that they can sell their shares on behalf of him and to cancel his or her investor visa from the Immigration Department. This will cause them to receive the partner deposit amount (if they have any) from the Immigration Department and will be required to sign all the necessary documents. This power of attorney should be attested by the UAE Embassy in their country and the UAE Foreign Affairs in Dubai. Arabic translation and attestation from Ministry of Justice is also required if the power of attorney is not made in Arabic. Finally, the attorney can sign in the Share Sale Agreement on behalf of the alleged partner and complete the remaining procedures of cancellation.
Partner Visa Cancellation (If the partner is out of UAE more than Six Months):
A personal file print of the partner should be taken out from the Immigration Department. Moreover, Dh120 should be paid there for the print-out. Type Cancellation form from the Typing Centre and put on the company seal. Get the required signature from the local sponsor and attach the above mentioned documents to submit at Immigration.
To prepare Cancellation form, call:
Qusais (Damascus St): 04-258 6727, 054-300 5931
Hor Al Anz: (Deira): 04-265 8373, 050-715 0562
Naif (Deira): 04-259 6260, 050-538 3545
Bur Dubai: 04-358 6215
Qusais: 04-239 1302
Oud Metha: 055-277 1838
Family Visa Hold: If the applicant has dependents (spouse, children, maid) under his/her sponsorship, their visa must be cancelled before canceling his/her visa. Or if he/she has got new Employment Visa/Investor visa offer, he can deposit Dh5000 at immigration office to avoid canceling his dependents visa. Once his new visa stamped, he can refund Dh5000. Click here for information about family visa hold.
Frequently Asked Questions:
Q: What is the procedure of Investor/Partner Visa deposit refund from Dubai Immigration?
A: REFUND PROCEDURES:
In order to refund, it is advisable to take the original deposit receipt and the passport to Refund Counter at Immigration Head Office, Jafiliya.
Get no objection for refund seal from the counter and collect the money from the Dubai Commercial Bank (next to Immigration building). Bank will charge Dh40 as commission.
Deposit Receipt Lost: If lost, collect lieu of lost receipt from Dubai Commercial Bank (next to Immigration building), Jafiliya. One can show the receipt copy or your original passport when giving out the reference. Take that following receipt to Immigration refund counter and pay Dh70 as lost fee. Immigration officer will put a stamp of NO OBJECTION FOR REFUND, go to CBD counter and collect the cash. Bank will charge Dh40 as commission.
Q: I had deposited Dh 10,000 / Dh 20,000 for my investor/partner visa. I heard that as per the new rule, no deposit for investor/partner visa. Can I refund my old deposit from Immigration?
A: Yes, you can refund. Follow the same above steps. If you have family under your sponsorship, you should deposit Dh3020 for each. Then you can refund your own visa deposit.
You cannot refund your deposit, if there is overstay or other violation in your company file.
Can I leave the country without cancelling my visa? :
Q: I am a shareholder in a company and am on an investor residence visa issued by Dubai's General Directorate of Residency and Foreigners' Affairs (GDRFA). I recently sold my 40 per cent share of the company to one of the shareholders and wrote him a waiver. I also received the value of the sold shares. At present, I have no stake in the company and my residence visa will expire next month. I intend to go back to my home country and will not return to the UAE. However, I need to leave urgently and will not have time to complete the cancellation procedure with the GDRFA. Can I leave Dubai without formally cancelling the visa with the authority?
A: The questioner is not allowed to leave the UAE without formally cancelling his or her visa. The first step the questioner has to take is to should first make a sale contract between him and the new purchaser and then get the documents attested by the Notary Public in the presence of all the current partners so they can sign the said contract (amendment to the memorandum of association), and then this contract shall be submitted, along with an application to cancel the visa, to GDRFA. After that the residence visa will be cancelled. The procedure will not be lengthy, and it is in the best interest of the questioner to avoid any future liability in case the company faces any problems (GN).
Popular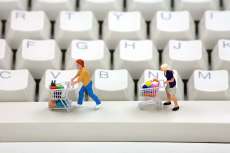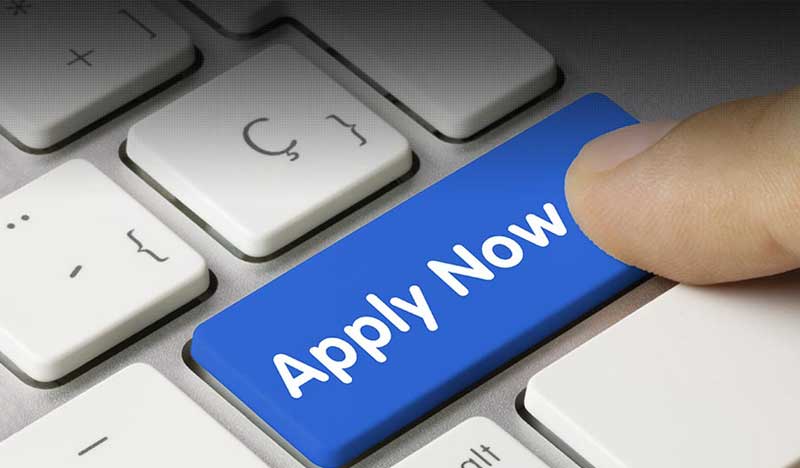 Top 14 Jobs Sites in Dubai UAE By Popularity
Number Job Site 1 Dubizzle Apply Now 2 Bayt Apply Now 3 Naukri Gulf Apply Now 4 GN Careers Apply Now 5 Monster Gulf Apply Now 6 Job Sara Apply Now 7 Job Rapido Apply Now 8 Gulf Recruiter Apply Now 9 Career Jet Apply Now 10 Trovit Apply Now 11 Caterer Global...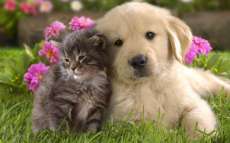 Can I adopt a Dog or Cat in Dubai UAE?
Yes you can. Even from the classified websites like Dubizzle you can get free kittens for adoption in Dubai, Cats for adoption in UAE, Cats for free adoption in Sharjah. You can find Kittens for sale in Dubai, kittens for adoption in Abu Dhabi, Cats for free adoption in Abu Dhabi. Online you can find Dubizzle cats for free adoption and Dubizzle cat adoption Abu Dhabi. Is it legal t...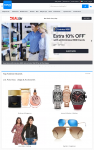 Online Shopping and more deals
Souq.com sells a wide quality of designer stylish wear, along with hi-tech mobiles, computers, art, crafts and collectibles, paintings, games and even more. Souq.com allows for free returns and accepts Cash On Delivery (COD) payments. Top 3 Places To Go Shopping in Dubai UAE – Expats Guide 14 Most Popular Online Stores in Dubai 2016 United Arab Emirates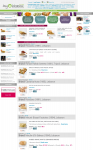 Online Lebanon Arabic Food
This is a specialty online gourmet store that offers Middle Eastern and Lebanese food items and ingredients. All the food products are 100% natural Lebanese food products. You can find everything from Arabic sweets, coffee, baked items, herbs, nuts and much more here. Operating from Beirut, Lebanon since November 2000, BuyLebanese.com is the world's first online gourmet store specialized in Leban...