Chapter I: Definitions and General Provisions - UAE Labor Law
February 10, 2016 / 690 / Category : Uae Labour Law
Definitions
1
Article 1For the purpose of this law, the following terms and expressions shall have the meanings herein assigned to them, unless the context requires otherwise:
1.Employer: Any natural or legal person employing one or more workers in return for any kind of wage.
2.Worker: Any male or female working, for wage of any kind, in the service or under the management or control of an employer, albeit out of his sight. This term applies also to labourers and employees who are in an employers service and are governed by the provisions of this Law.
3.Firm: Any economic, technical, industrial or commercial unit where personnel are employed and whose objective is to produce or market commodities or to provide services of any kind.
4.Employment Contract: Any agreement, for a definite or indefinite term, concluded between an employer and an employee, whereby the latter undertakes to work in the employer's service and under his management and control, in return for a certain wage that the employer undertakes to pay.
5.Work: Any human effort- intellectual, technical or physical- exerted in return for wage, irrespective of whether such work is permanent or temporary;
6.Temporary Work: An assignment that has to be carried out within a specified period of time.
7.Agricultural Work: Work involving ploughing, cultivation, harvesting, or breeding of cattle, poultry, silkworms, bees and the like.
8.Continuous Service: An uninterrupted service with the same employer or his legal successor, from the service commencement date.
9.Wage: Any consideration, in cash or in kind, given to a worker, in return for his service under an employment contract, whether on yearly, monthly, weekly, daily, hourly, piece meal, output or commission basis.
The wage shall include the cost of living allowance. It shall also include any grant given to a worker as a reward for his honesty or efficiency, provided such amounts are stipulated in the employment contract or in the firms internal regulations or are being so customarily granted that the firm workers regard them as part of their wage and not as donations.
10.Basic Wage: The wage specified in a valid employment contract, exclusive of any allowances whatsoever.
11.Occupational Injury: Any of the work-related diseases listed in the schedule attached hereto or any other injury sustained by a worker during and by reason of carrying out his duties. Any accident sustained by a worker on his way to or back from work shall be considered an occupational injury, provided that the journey to and from work is made without any break, lingering or diversion from the normal route.
12.Labour Department: The branches of the Ministry of Labour and Social Affairs that are in charge of labour affairs in the emirates of the Federation.
General Provisions
Article 2Arabic shall be the language to be used in all records, contracts, files, data, etc. provided for in this Law or in any orders or regulations issued in implementation thereof. Arabic shall also be used in instructions and circulars issued to employees by their employer. Where the employer besides Arabic uses a foreign language, the Arabic version shall prevail.
Article 3The provisions of this Law shall not apply to the following categories:
1.Employees of the Federal Government and of governmental departments of the emirates of the Federation, employees of municipalities, other employees of federal and local public authorities and corporations, as well as employees who are recruited against federal and local governmental projects.
2.Members of the armed forces, police and security.
3.Domestic servants employed in private households, and the like.
4.Farming and grazing workers, other than those working in agricultural establishments that process their own products, and those who are permanently employed to operate or repair mechanical equipment required for agricultural work.
Article 4Any payments due to an employee or his beneficiaries hereunder shall constitute a first priority charge on all the employer's moveable and immovable property, and shall be paid immediately upon settlement of any legal expenses, sums due to the public treasury and Sharia's alimony awarded under Islamic Law to the wife and children.
Article 5Actions initiated by employees or their beneficiaries under this Law shall be exempt from court fees at all stages of litigation and execution, and shall be dealt with in an expeditious manner. Upon non-admission or dismissal of a case, the court may order the plaintiff to pay all or part of the expenses.
Article 6Without prejudice to the rules provided for under this Law concerning collective labour disputes, if the employer, the worker or any beneficiary thereof disputes any of the rights provided for any of them under this Law, he shall file an application to the competent Labour Department, which shall summon both parties and take whatever action it deems necessary to settle the dispute amicably.
If no such amicable settlement is reached, the said Department shall, within two weeks from the date of application, refer the dispute to the competent court under a memorandum containing a summary of the dispute, the arguments of both parties, and the Departments comments. The court shall, within three days from date of receiving the application, fix a hearing date and notify the parties accordingly. The court may summon a representative of the Labour Department to explain the content of the memorandum submitted by it.
In all cases, no claim for any of the rights provided for in this Law shall be heard if brought to court after the lapse of one year from the date of accrual, nor shall any claim be admitted if the procedures stated in this Article are not complied with.
Article 7Any conditions contrary to the provisions of this Law, albeit precedent to the date of effectiveness, shall be null and void unless they are more advantageous to the worker.
Article 8The periods and dates referred to herein shall be calculated according to the Gregorian calendar. For the purpose of this Law, a calendar year is regarded as 365 days, and a calendar month as 30 days, unless otherwise specified in the employment contract.
---
1 Translators Note: All references to the masculine gender in this translated text shall be regarded as references to the feminine and neuter genders as well. Similarly, references to nouns and pronouns in singular form shall equally denote the plural form.
Popular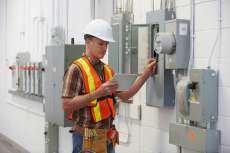 Facilities Management With CAFM
Computer power-assisted Facilities Management (CAFM) involves the formation and victimization data technology based mostly systems within the designed atmosphere. A typical CAFM system is represented as a combined CAD (CAD) or relative repository code with specific skills for facilities management (FM). Rationale of CAFM Below mentioned is that the purpose of victimization CAFM: • to he...
Facilities Management With Use Of CAFM
Computer-assisted  Facilities Management (CAFM) involves the formation and victimization info technology primarily based systems within the engineered atmosphere. A typical CAFM system is represented as a combined package (CAD) or relative repository package with specific skills for facilities management (FM). Rationale of CAFM Below mentioned is that the purpose of victimization CAFM: â...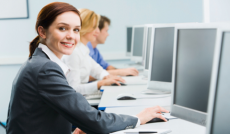 7 Benefits Of Facilities Management
In the trendy days, several countries ar undergoing through onerous economic times, so businesses ar applying all means that to scale back their price of operations. one among the foremost effective ways that businesses ought to use to scale back their price is facilities management. this is often a method that ends up in lots of saving for the business. Below ar a number of the advantages that co...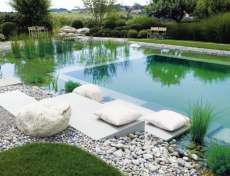 Swimming Pools Installation
On a hot summer day, having your own swimming bath is AN absolute boon. And quite the simplest way to beat the warmth, it offers relaxation, exercise, fun times and bonding with relations and sensible friends. It's no marvel many folks commit to having swimming pools put in on their properties instead of hunt down public pools in their space. Swimming pools are available in an excellent form of...
Online Makeup Shopping Dubai
Alshop.com, recognized in 2008, sells perfumes, electronics, fashion products, toys, beauty and healthcare items and others across the middle East. Alshop.com provides free shipping, easy returns, and easy payment way. Alshop.com provides a mall-like shopping experience to its customers.