Chapter III: Employment Contracts, Records and Wages - UAE Labor Law
May 3, 2016 / 573 / Category : Uae Labour Law
Article 42
An apprenticeship contract is one whereby a firm owner undertakes to provide full vocational training consistent with the professional standards to another person who has completed at least 12 years of age, who, in turn, undertakes to work for the employer during the training period subject to such terms and for such period as mutually agreed.
The apprenticeship contract shall be in writing; otherwise it shall be null and void. The employer or the training provider shall be sufficiently qualified and experienced in the relevant vocation or trade. In addition, the firm shall satisfy the technical requirements and facilities necessary for providing such training.
Article 43
An apprentice who has reached the age of maturity may conclude the training contract himself. Those under the age of 18 years may not conclude a training contract directly with an employer, but shall be represented by their natural guardians, legal trustees, or personal ad litem.
Article 44
1.An apprenticeship contract shall be made in at least three copies, one of which shall be deposited with the competent labour department for registration and endorsement. Each party shall keep an endorsed copy.
2.If an apprenticeship contract submitted for registration contains any clause contrary to this Law or the executive regulations thereof, the competent labour department may require the contracting parties to delete such clause.
3.Where the competent labour department does not make any comment or objection within one month from the date on which an apprenticeship contract is deposited with it, the contract shall constructively be deemed to have been endorsed with effect from the date of its deposit.
Article 45
An apprenticeship contract shall contain details of the identity of the contracting parties or their representatives, as the case may be, and of the procedures, duration, phases, and subject of the training.
Article 46
An employer shall allow a trainee sufficient time to acquire theoretical knowledge and shall, throughout the period fixed in the contract, train him on the principles of the occupation and the skills for which he was recruited. The Employer shall issue the trainee a certificate on completion of each phase of training in accordance with the provisions of this Section, and also a final certificate on completion of the training period. Such certificate shall be attestable by the competent labour department in accordance with the rules and procedures to be specified in a resolution by the Minister of Labour and Social Affairs.
Article 47
A worker may undertake in the apprenticeship contract that, upon completion of his training, he will work for the employer, or in the establishment where he has been trained, for a period not to exceed twice the period of training. The employer may undertake in the contract to employ the trainee upon completion of the latter's period of training.
Article 48
An apprenticeship contract shall specify the wage payable during each phase. The wage payable in the final phase shall not be less than the minimum prescribed for an identical work and shall in no circumstances be fixed on a piecemeal or output basis.
Article 49
An apprentice who is under 18 years of age shall, before his training starts, undergo a medical test to determine his ability to carry out the work involved in the profession for which training is sought. If such profession calls for specific physical and health requirements, the medical report shall state whether the training candidate meets such requirements, both physical and psychological.
Article 50
The Minister of Labour and Social Affairs may issue resolutions to regulate training for those professions and trades requiring training, and prescribe the period of such training, the theoretical and practical programmes, the testing conditions and the certificates to be issued on completion of the training period.
The Minister's resolutions in this respect shall be made after consulting the public institutions concerned. The Minister may in all cases appoint one or more experts in the profession or trade for which the training is to be regulated, to advise him on this matter.
Article 51
The Minister of Labour and Social Affairs may issue resolutions for the establishment of vocational training centers, whether independent or in association with professional or non-profit national, foreign or international organisations. The resolution establishing a center shall specify the profession for which training is to be provided, the conditions for admission to the center, the programmes of theoretical and practical study, the rules governing vocational examination and certification, and any other provisions for the optimum operation of the centre.
Article 52
The Minister of Labour and Social Affairs may require such firms, companies, and owners of industrial, professional and craft units as he may specify, to accept for employment a specified number or percentage of National trainees, subject to such terms and conditions, and for such periods, as he may specify.
The Minister may also require such firms, companies, and owners of industrial, professional and craft units as he may specify, to accept for the purpose of training and completion of practical experience a specified number or percentage of the students of industrial and polytechnic institutes and centers, subject to such terms and conditions, and for such periods, as may be agreed with the management of the firms concerned.
Section III: Records and Files
Article 53
Every employer of five or more workers shall-
1.Keep a special file for each worker, showing his name, job or occupation, age, nationality, place of residence, marital status, date of employment, wage and any adjustments thereto, penalties imposed on him, occupational injuries and diseases he sustains and the date of and reasons for termination of his service.
2.Create a leave card for each worker, to be kept in the employee's file. It shall be divided into three parts: the first for annual leaves, the second for sick leaves and the third for other leaves. The employer, or his representative, shall record on this card all leaves taken by the worker, for future reference when any leave is requested.
Article 54
Each employer of 15 or more workers shall maintain the following records and documents in each one of his work places or branches:
1.A wage register, listing the workers names by the date of employment, together with the amount of each workers daily, weekly or monthly pay, fringe benefits, piecemeal or commission pay, days of work and the date of termination.
2.An occupational injuries register, where all work-related injuries and occupational diseases sustained by the workers shall be entered as soon as the employee knows them.
3.Basic work rules, which shall particularly specify the timings of daily work and weekly rest, official holidays and the necessary measures and precautions to be taken to prevent work-related injuries and fire hazards. Such rules shall be conspicuously displayed at the work place, and neither they nor any amendments thereof shall become effective unless endorsed by the Labour Department within 30 days of submission to it; and
4.Disciplinary rules, which shall be conspicuously displayed at the work place, and shall show the disciplinary actions imposable upon defaulting workers, and the conditions and circumstances of such imposition. Neither these rules nor any amendments thereof shall become effective unless endorsed by the Labour Department within 30 days of submission to it.
Section IV: Wages
Article 55
Wages shall be paid in legal tender on a working day, at the place of work, in the official national currency.
Article 56
Workers employed on yearly or monthly wage basis shall be paid at least once a month; all other workers shall be paid at least once every two weeks.
Article 57
The daily wage of workers employed on piecemeal basis shall be calculated as an equivalent to the average wage received for actual days of work during the six months preceding the termination of his service.
Article 58
Evidence of payment to workers of their due wages, irrespective of their amount or nature, shall not be admissible unless it is in the form of documentary proof, admission or oath.. Any agreement to the contrary shall be null and void, albeit made prior to the date this Law comes into force.
Article 59
Workers shall not be required to purchase food or other commodities at any particular shop, or of employers produce.
Article 60
No amount of money may be deducted from a worker's wage in respect of private claims, except in the following cases:
1.Repayment of loans or money advances paid to the worker in excess of his entitlements, provided that the amount deducted in this case shall not exceed 10 per cent of his wage.
2.Contributions that the workers are required by law to make from their wages, towards social security and insurance schemes.
3.The workers contributions to a provident fund or repayment of loans due thereto.
4.Contributions towards any welfare scheme or in respect of any other privileges or services provided by the employer and approved by the labour department.
5.Fines imposed upon the worker for any offence he commits.
6.Any debt exacted in execution of a court ruling, provided, however, that the deduction made in execution thereof should not exceed one-quarter of the wage due to the worker. Where there are several debts or creditors, the maximum deduction shall be half the workers wage, which shall be divided pro rata among the creditors, after payment of any legal alimony to the extent of one quarter of the workers wage.
Article 61
Where a worker, either through his own fault or as a result of violating the employer's instructions, causes a loss, damage or destruction to any tools, machines, products or materials that are owned by or in the custody of the employer, the employer may deduct from the worker's wage such amount as may be necessary for repair or restoration, provided that the amount so deducted shall not exceed five days wage for each month. However, the employer, through the concerned labour department, may request the competent court for permission to deduct a higher amount if the worker has money or any other source of income.
Article 62
An employer may not transfer a monthly-paid worker, without his written consent, to the daily, weekly, hourly or piecemeal paid category.
Article 63
The minimum wage and the cost-of-living index payable to workers in general or in a particular area or occupation shall be fixed by a federal decree based on a proposal to be made by the Minister of Labour and Social Affairs and approved by the Council of Ministers.
The Minister shall put forward his proposal for determining, or reviewing, the minimum wage, after consulting the competent authorities and the labour organisations of workers and employers, if any, and after having reference to studies and tables of fluctuations in the cost of living indices drawn up by the competent authorities in the State, to ensure that the said minima are sufficient to meet the workers basic needs and guarantee his livelihood.
Article 64
The minimum wage rates and any amendments thereto shall take effect from the date the decree announcing them is published in the official Gazette.
Popular
Tips to Set up a Business in Dubai
Once its decided what type of business you are going to setup. One move further on towards its consequences and to minimize them in order to get profit to a higher extent. This require a well overview and some tips aims techniques are there that may result in profitable business in most reliable and effective way. Businessmen in the area prefer to deal with someone they are well known and trust...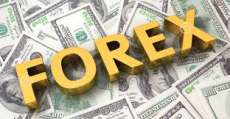 Introduction to Forex Trading
If you were wondering; forex trading is nothing more than direct access trading of different types of foreign currencies. In the past, foreign exchange trading was mostly limited to large banks and institutional traders however; recent technological advancements have made it so that small traders can also take advantage of the many benefits of forex trading just by using the various online tra...
Century Financial Brokers
Location: Century Financial Brokers LLC.7th Floor, Office 704/708,Al Khaleej Shopping Center,Al Mankhool Road,Bur Dubai, Dubai, UAE Telephone: +971 (4) 356 2800 Email: +971 (4) 351 6308 Website: http://www.centurybrokers.com Fax: info@centurybroker.com At Century Financial Brokers, our relentless pursuit of market opportunity separates us from the pack and binds us in a common purpo...
UAE Labour Law
Federal Law No 8, For 1980, On Regulation of Labour Relations Chapter I: Definitions and General Provision Definitions General Provisions Chapter II: Employment Of Workers Children And Women Section I: Employment of Workers Section II: Employment of Children Section III: Employment of Women Se...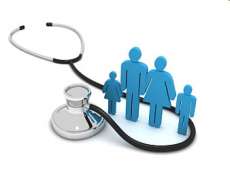 Clinics, Hospitals and Healthcare in Dubai UAE Expats Guide
People from different countries have different kinds of concerns and questions. If you are moving to this developing city of the Middle East, you don't need to worry about the quality of medical facilities. They are the finest like the developed countries. Clinics in Dubai have top-notch medical equipment and cooperative medical staff. People who are new to the climate in Dubai or other states of ...