Dubai Deals, Coupons & Special Offers
January 6, 2017 / 713 / Category : Online Shopping In Dubai
Launched in July 2010 in Dubai, as part of the Jabbar Internet Group, Cobone features a dailymarket-focused deal on the best things to do, see, eat and buy in cities across the Middle East. Cobone is an easy and fun way to getfantastic deals on great experiences in your city. The company was founded in 2010 by Paul Kenny, an Irish entrepreneur.
Shopping with Cobone is easy! When you see an unbeatable offer, you take a stake in making it happen. The next step is easy. Tellsomeone. Tell lots of people about this great deal and ask them to register for it. The deal is only live for 24 hours, so tell all your friendsand make it happen!
Popular
UAE Labour Law
Federal Law No 8, For 1980, On Regulation of Labour Relations Chapter I: Definitions and General Provision Definitions General Provisions Chapter II: Employment Of Workers Children And Women Section I: Employment of Workers Section II: Employment of Children Section III: Employment of Women Se...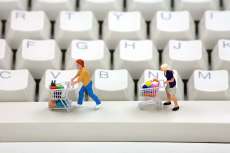 Online Shopping in the Middle East
This online shopping site was set up by experts from the fashion and eCommerce industry. The site was established with a view to bringing the latest fashion offerings to the fashion lovers of Middle East. MarkaVIP sells fashion and designer items and home décor and electronic items across the UAE. We offer a wide range of internationally acclaimed brands that cater to members with diverse needs ...
Swimming Pool Maintenance Tips
In nations wherever, local people are distinguished to be a preservationist, loads of family units would rather have their own non-open desert garden. Without dread, a great deal of concerning the predominant culture, most nations inside the Middle Easterner emirates take a plunge in their own pools. While there are pleasant shoreline goals to go to, yet as some extremely sumptuous non-open resort...