Do one get the day off on Christian/Hindu holidays?
October 23, 2018 / 128 / Category : Faqs
Besides the official public holidays, Christian holidays, specifically Christmas and Easter, and Hindu holidays and festivals are not officially observed. However, owing to fairly large non-Muslim staff, most businesses make allowances and allow employees to attend church services or even celebrate at work if any of these holidays fall on a regular work day.
Popular
Century Financial Brokers
Location: Century Financial Brokers LLC.7th Floor, Office 704/708,Al Khaleej Shopping Center,Al Mankhool Road,Bur Dubai, Dubai, UAE Telephone: +971 (4) 356 2800 Email: +971 (4) 351 6308 Website: http://www.centurybrokers.com Fax: info@centurybroker.com At Century Financial Brokers, our relentless pursuit of market opportunity separates us from the pack and binds us in a common purpo...
List of GCC countries, Gulf countries
List of six Arab GCC (or AGCC) countries (Gulf countries), citizen nationalities, nations, or member states is Bahrain, Kuwait, Oman, Qatar, Saudi Arabia, UAE. Yemen and Iran are Muslim countries but not GCC members. Population statistics, foreign expat resident percentages, currency, land area, other figures and data. Bahrain - or Kingdom of Bahrain Kuwait Oman - or Sultanate of Oman...
Advantages of Online Trading in Dubai
Benefits of Online Trading in Dubai Advantages of Online Trading in Dubai include, fully automated trading process which is broker independent, informed decision making and access to advanced Online Trading in Dubai tools, It has direct control over their Trading portfolio, ability to trade multiple markets and/or products, real-time market data, faster trading execution which is crucial in day...
Country's 45th National Day 2016
National Day is the celebration of the independence and subsequent unification of the Emirates in 1971. Private Holidays Year Date Day Holiday 2016 1 Dec Thursday Nation Day 2016 2 Dec Friday Nation Day Public Holidays Year Date Day Holiday 2016 1 Dec Thursday Nation Day 2016 2 Dec Friday Nation Day...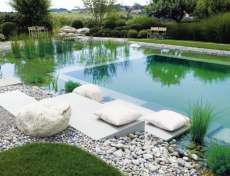 Swimming Pools Installation
On a hot summer day, having your own swimming bath is AN absolute boon. And quite the simplest way to beat the warmth, it offers relaxation, exercise, fun times and bonding with relations and sensible friends. It's no marvel many folks commit to having swimming pools put in on their properties instead of hunt down public pools in their space. Swimming pools are available in an excellent form of...