Dubai Population by Nationalities
April 9, 2017 / 1,215 / Category : Featured
There is ever increasing population in the world currently. It is estimated that by 2050 the population will be doubled on the rate at which it is increasing. There are more than 150 nations in the world and every one of them is not same in the area so there are different number of people in each country. This means that every country has its own capacity for accommodation of people. But there are some countries which are having high percentage of people of different nationality. These countries includes the Arabian gulf countries like Saudi Arabia, UAE, Oman etc. Other than these there is America, UK and some other European states. People are fond of travelling different places to see different cultures, meeting different types of people and learning different languages. But there are some countries where you will find people from more than 30 countries. Dubai is one of these places on the Earth due its mesmerizing look and job opportunities; it has an overwhelming accommodation of different nationalists. You will find Pakistanis, Indians, Bengalis, Indonesians and many others in Dubai. Arabs do not provide nationality to the foreigners and to those who is not among them even though he or she is born in any region of Arab. So these nationalists live on the basis of their stay visa called 'Hikama' which needs renewal after a certain period of time but this type of visa is not applicable in UAE, it only refers to Saudi Arabia and Oman. For having a stay in Dubai you must only have to apply for simple visa. Let's see briefly how many people are there of different nations and what percentage of Dubai population they cover. Pakistanis The natives of Pakistan, a south Asian nation, cover almost about 12 to 13 percent of Dubai Population. In total they are about 12 lacs in number. This is third largest community of Pakistanis among the countries of the world. They find suitable business and job opportunities in Dubai. Indians People from largest country of south Asia, India, they are largest in number among other nationalities in UAE. They cover 40 % of UAE's population, about 4 million in numbers. These migrants are mostly from the states of Kerala and Tamil Nadu in south of India. Some are businessmen, others are workers. They mostly work in Trading through seaport. Indonesians The people of Indonesia are about 1 lac in number and covers almost 1.5 to 2% of UAE's population, majority of them live in Sharjah and works in Dubai. Many of them have settled with there families. Most of them are workers and works at low wages. Bengalis Bengalis are natives of Bangladesh a country on the east of India. They are 7 to 8% of UAE's population about 7 to 7.5 lacs in numbers. They are workers and not businessmen. These workers are working on low wages. Philippines The nationals of far east country of Asia, Philippine. They are about 6% of the total UAE population about 5.5 to 6 lacs in numbers. There are other s too but with small percentage of less than one these includes Turkish, Englishmen, Iranis, Iraqis and even Americans too. These percentages reveal how reliable is Dubai on worker from the countries other than its own. These percentages are fairly higher than the UAE own nationalist which contributes only 10% of total population.
Popular
Cleaning Services - What Are Your Possibilities?
In the event that you are intrigued to peruse more about the various types of cleaning administrations accessible, then this post has the information you are hunting down. Specifically, this post will address three of the most well-known sorts of administrations that a customer may require. These administrations are house cleaning, cover cleaning, and spring cleaning - so in view of this present, ...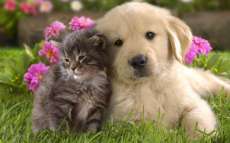 Can I adopt a Dog or Cat in Dubai UAE?
Yes you can. Even from the classified websites like Dubizzle you can get free kittens for adoption in Dubai, Cats for adoption in UAE, Cats for free adoption in Sharjah. You can find Kittens for sale in Dubai, kittens for adoption in Abu Dhabi, Cats for free adoption in Abu Dhabi. Online you can find Dubizzle cats for free adoption and Dubizzle cat adoption Abu Dhabi. Is it legal t...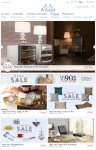 Daily Deals For Home Decor Accessories
Wysada is a go-to shopping destination for the last word in home interiors in the Middle East. Wysada has opened many offices all over the Middle East, and also in London, Hong Kong, Turkey, and Portugal. Wysada sells items in the bed and bath, home décor, gifts, kids, appliances and other categories. Top 3 Places To Go Shopping in Dubai UAE – Expats Guide 14 Most Popular Online Stores in...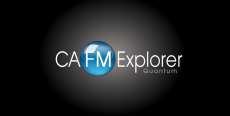 CAFM Explorer Quantum
Pros: Easy to use with more tools. Still only using a small amount of the potential of the system. Have been using CAFM for a number of years now to manage buildings, costs, invoices, work orders, budgets, records and pre-planned maintenance. Cons: No concerns or errors and with updates and constant development CAFM just improves. Overall: The software coupled with the backup from client support...
Tips to Set up a Business in Dubai
Once its decided what type of business you are going to setup. One move further on towards its consequences and to minimize them in order to get profit to a higher extent. This require a well overview and some tips aims techniques are there that may result in profitable business in most reliable and effective way. Businessmen in the area prefer to deal with someone they are well known and trust...