Dubai Population by Nationalities
April 9, 2017 / 1,215 / Category : Featured
There is ever increasing population in the world currently. It is estimated that by 2050 the population will be doubled on the rate at which it is increasing. There are more than 150 nations in the world and every one of them is not same in the area so there are different number of people in each country. This means that every country has its own capacity for accommodation of people. But there are some countries which are having high percentage of people of different nationality. These countries includes the Arabian gulf countries like Saudi Arabia, UAE, Oman etc. Other than these there is America, UK and some other European states. People are fond of travelling different places to see different cultures, meeting different types of people and learning different languages. But there are some countries where you will find people from more than 30 countries. Dubai is one of these places on the Earth due its mesmerizing look and job opportunities; it has an overwhelming accommodation of different nationalists. You will find Pakistanis, Indians, Bengalis, Indonesians and many others in Dubai. Arabs do not provide nationality to the foreigners and to those who is not among them even though he or she is born in any region of Arab. So these nationalists live on the basis of their stay visa called 'Hikama' which needs renewal after a certain period of time but this type of visa is not applicable in UAE, it only refers to Saudi Arabia and Oman. For having a stay in Dubai you must only have to apply for simple visa. Let's see briefly how many people are there of different nations and what percentage of Dubai population they cover. Pakistanis The natives of Pakistan, a south Asian nation, cover almost about 12 to 13 percent of Dubai Population. In total they are about 12 lacs in number. This is third largest community of Pakistanis among the countries of the world. They find suitable business and job opportunities in Dubai. Indians People from largest country of south Asia, India, they are largest in number among other nationalities in UAE. They cover 40 % of UAE's population, about 4 million in numbers. These migrants are mostly from the states of Kerala and Tamil Nadu in south of India. Some are businessmen, others are workers. They mostly work in Trading through seaport. Indonesians The people of Indonesia are about 1 lac in number and covers almost 1.5 to 2% of UAE's population, majority of them live in Sharjah and works in Dubai. Many of them have settled with there families. Most of them are workers and works at low wages. Bengalis Bengalis are natives of Bangladesh a country on the east of India. They are 7 to 8% of UAE's population about 7 to 7.5 lacs in numbers. They are workers and not businessmen. These workers are working on low wages. Philippines The nationals of far east country of Asia, Philippine. They are about 6% of the total UAE population about 5.5 to 6 lacs in numbers. There are other s too but with small percentage of less than one these includes Turkish, Englishmen, Iranis, Iraqis and even Americans too. These percentages reveal how reliable is Dubai on worker from the countries other than its own. These percentages are fairly higher than the UAE own nationalist which contributes only 10% of total population.
Popular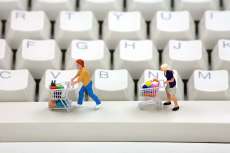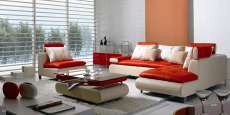 Keeping Cream Leather Sofas Clean
Anything white or cream can be harder to keep clean. Garments, sacks, or bits of furniture in these shades are more inclined to getting filthy and can request a considerable measure of time and exertion for support. Dull hued calfskin coaches, for example, are most likely less demanding to keep clean than cream cowhide couches. Be that as it may, there are some approaches to help you take care of ...
Century Financial Brokers
Location: Century Financial Brokers LLC.7th Floor, Office 704/708,Al Khaleej Shopping Center,Al Mankhool Road,Bur Dubai, Dubai, UAE Telephone: +971 (4) 356 2800 Email: +971 (4) 351 6308 Website: http://www.centurybrokers.com Fax: info@centurybroker.com At Century Financial Brokers, our relentless pursuit of market opportunity separates us from the pack and binds us in a common purpo...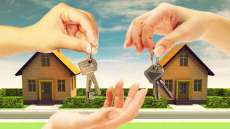 Top 5 Areas to Buy Property in Dubai
Dubai is that the world's most fun property market, giving a large vary of investment sorts and dynamic perpetually because the master plan unfolds. the subsequent may be a list of the simplest investment areas of the instant. 1. The Springs The Springs is found within the Emirates Living district of port and offers a 'villa-living' lifestyle that is particularly well-liked among expats. The...
Country's 45th National Day 2016
National Day is the celebration of the independence and subsequent unification of the Emirates in 1971. Private Holidays Year Date Day Holiday 2016 1 Dec Thursday Nation Day 2016 2 Dec Friday Nation Day Public Holidays Year Date Day Holiday 2016 1 Dec Thursday Nation Day 2016 2 Dec Friday Nation Day...