Dubai UAE Investor Visa - Complete Guide
August 19, 2018 / 504 / Category : Uae
Collecting visa has now become easier than before. All you need to is to send your required documents to an authentic typing office and they'll send you your visa online through email.
INVESTER/PARTNER VISA EXPENSE:
Description Amount in AED Note
Entry permit application 360 Typing charge extra
Visa within the country 680 If the applicant is inside UAE
Visa position amendment 510 If the application is inside UAE.
Typing charge extra.
Medical (normal) 300 ------
Emirates ID 370 3 years
Visa stamping (3 years) 760 1.Typing charge extra.
Dh470
If your company has
eDNRD User ID & Password.
Dh760 If you apply through
Typing Centre program
(Vision form).
TOTAL 2980 Typing charge extra
IMPORTANT:
NO DEPOSIT: No security deposit for Investor / Partner visa effective from 01/08/2014.
DEPOSIT FOR FAMILY MEMBER: Dh3020 should be deposited at Immigration for each dependent's residence visa.
DOCUMENTS REQUIRED FOR ENTRY VISA:
Passport copy (colored)
One Photograph (white background) for Entry Visa application
Copy of Memorandum of Association (for LLC)
Trade License Copy
Partners List (for LLC)
Copy of Service Agent Contract (for Professional License)
Copy of Partnership Contract, if any (for Professional License)
Original Emirates ID of other partner / PRO (if you are applying through Vision form)
Immigration Establishment card copy
Last six month's Bank Statement (if the company is old)
DOCUMENTS FOR MEDICAL:
Typed Application
Passport copy, Visa Copy and Two Photographs (white background)
DOCUMENTS FOR VISA STAMPING:
One Photograph with white background
Emirates ID Form
Original Visa
Original Medical Certificate
Original Passport
Immigration Establishment Card, LLC Agreement, License & Partners List copy.
How to hold family visa while canceling Sponsor's visa:
NOTE: Special approval of senior officer from Immigration is required to hold family visa.
CHANGING TO INVESTOR/PARTNER VISA:
If a person has been upgraded from an employee to a business partner, he or she can change their visa from employment to Investor/Partner Visa. Next, type an application and get the seal and signature of the person sponsoring you. Next, attach all the documents required for this process and submit the application at the time of immigration. They must pay Dh220 for file opening, and Dh680 to issue visa inside the country.
Next, they have to cancel their existing labor card and visit the Immigration head office, Jafliya with their Labor Card cancellation receipt, the visa cancellation form and their family's original passport. They are required to pay Dh5020 as refundable deposit to hold dependent's visa and Dh120 as a service charge for each dependent's passport. Then they will cancel your existing visa.
Next, type the status change form of Dh510 (typing charge extra) and put a seal and a signature of the new company on it, and submit it at the Immigration. You will get a paper of status change.
Do the medical examination next. Type Emirates ID and visa stamping application and submit at the Immigration.
After stamping your visa, you can refund the deposit amount.
Your dependents can continue their current visa and renew at the time of expiry.
REFUND PROCEDURES:
Take original deposit receipt and your passport to Refund Counter at Immigration Head Office, Jafiliya.
Get no objection for refund seal from the counter and go to Dubai Commercial Bank (next to Immigration building) and collect the cash. The bank will charge Dh40 as commission.
If the deposit receipt gets lost: If the deposit receipt gets lost, collect lieu of lost receipt from Dubai Commercial Bank (next to Immigration building), Jafiliya. You can show the receipt copy or your original passport for reference. Take this receipt to Immigration refund counter and pay Dh70 as lost fee. Immigration officer will put a stamp of NO OBJECTION FOR REFUND, go to CBD counter and collect the cash. Bank will charge Dh40 as commission.
FURTHER QUERIES:
Q: I had deposited Dh 10,000 / Dh 20,000 for my investor/partner visa. I heard that as per the new rule, no deposit for investor/partner visa. Can I refund my old deposit from Immigration?
A: Yes, you can refund. All you have to do is to follow the same steps as above and you're good to go. If you have family member or members under your sponsorship, you should deposit Dh3020 for each of them. Then you can refund your own visa deposit. One cannot refund their deposit if there is an over stay or other violation in your company file.
Q: I had deposited Dh 10,000 / Dh 20,000 for my investor/partner visa. I heard that as per the new rule, no deposit for investor/partner visa. I don't have dependents under my sponsorship. Can I refund my deposit from Immigration?
A: Yes, you can refund.
Investor Visa for Bangladeshi Nationals: There are few restrictions for Bangladeshi Nationals. The last six months of their personal bank account statement is required. Applicant's previous visa profession also matters.
Popular
Online Shopping in the Middle East
This online shopping site was set up by experts from the fashion and eCommerce industry. The site was established with a view to bringing the latest fashion offerings to the fashion lovers of Middle East. MarkaVIP sells fashion and designer items and home décor and electronic items across the UAE. We offer a wide range of internationally acclaimed brands that cater to members with diverse needs ...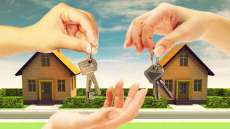 Top 5 Areas to Buy Property in Dubai
Dubai is that the world's most fun property market, giving a large vary of investment sorts and dynamic perpetually because the master plan unfolds. the subsequent may be a list of the simplest investment areas of the instant. 1. The Springs The Springs is found within the Emirates Living district of port and offers a 'villa-living' lifestyle that is particularly well-liked among expats. The...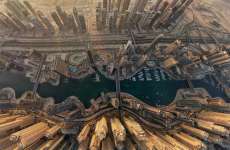 11 Amazing Photos of Dubai
Dubai is a city in the United Arab Emirates, located within the emirate of the same name and is one of the seven emirates that make up the country. Photo by: Michael Cruz Stunning view of Dubai downtown from above. Photo by: AirPano.com Burj Khalifa, known as Burj Dubai prior to its inauguration is the tallest man-made structure in the world, at 829.8 m. Photo by: Guido Merkelbach Extremely ...
Why exactly is Internet so expensive in UAE?
Every other GCC country the internet is not as expensive as here. So what is the exact reason? Are the cables filled with gold? Why has the consumer protection departement actually questioned Etisalat or Du?