Emirates cutting services, without reducing the prices.
February 28, 2018 / 254 / Category : Faqs
So I've been flying with Emirates regularly for almost 2 years now and I noticed how the service really dropped in the last year. But there are some observations I noticed which makes flying with them more expensive than other airlines:
I flew 7 hrs with 1 meal, it used to be a meal and snack.
OnAir internet prices. used to be $1 for 500MB, now it's $8
Seat Selection and costs associated with it.
Baggage allowance has been reduced on most flights.
These are some of the most obvious ones. What I don't understand is that the prices are still among the most expensive (if not the most expensive) airlines to fly with. I've heard a lot of stories about laying off air crew and even operations staff and very high operating costs to the extent that Emirates relies on "Dubai Airports" to stay afloat while Emirates itself operates on a loss.
Anyone with a similar experience?
37 Comments
mowilliams0

1 year ago

Vallet parking, 1 hour 40 dhs. much better.

xDubai

1 year ago

I was just on a flight to LHR & I got offered chocolates (can't remember the name but they were Swiss and really good) the flight was at 4pm so I got lunch & a snack 1-2 hours before landing. I didn't bother trying the wifi though.

champagnesupernovy

1 year ago

Flew Singapore Airlines last time as well and I can say the same. Singapore layover was also a treat.

Jesala9527

1 year ago

the trend of aviation industry to treat passenger like cattle

wazaaaaaaa

1 year ago

they are playing today's market favorite game - "cost cutting" :-) and 4/5 companies don't care if it means cutting their quality of service

thatspacechick

1 year ago

They're Patchi chocs, just fyi!

andeffect

1 year ago

but they're not actually lowering their prices.

thekrushr

1 year ago

they were offering a lot of things without charging a premium They were charging a premium. They weren't itemizing it like they are now, but their prices were always (and still are) much higher than their competitors.

Chiks24

1 year ago

Yep, same with my Emirates flight from Dubai to Houston (15 hours 45 mins). Thankfully I carried some snacks in my backpack.

[deleted]

1 year ago

[deleted]

[deleted]

1 year ago

[deleted]

dubaitiger

1 year ago

their service has of course down the hill

yopla

1 year ago

on a reputation that they deservedly built up purchased over the years, and slowly barbecuing it. FTFY. The main difference between then and now is that they need to make money before they were buying mindshare. Now they are on par with KLM and the likes.

raven45678

1 year ago

Its robbery. Plain and simple.

thefilthycheese

1 year ago

The internet price was kind of a deal breaker for me cause honestly 1 dollar was an amazing deal for using wifi on a plane, but I don't know if its just me or the internet connection quality was significantly improved after the price hike.

aouniat

1 year ago

Not directly related, but parking at T3 now costs 30 dirhams even for 20 minutes. Ridiculous. Edit: f*ck me, so there are 2 parkings now at T3. One is premium and the other economy. I don't recall reading "premium" when I parked there. Anyway, check this, you still park there at a lower fee: https://i.imgur.com/9Jtu9Ml.png

rrroooyyy

1 year ago

Since when is business lumped with economy You must be fun at parties

ReDevil966

1 year ago

I would say Turkish airlines is way better than Emirates.

tov_

1 year ago

In addition to all you mentioned I find the quality of the meals has dropped significantly. Also, Im a Skywards Gold. That used to mean something. Now practically speaking all it gets me is a welcome back sir at the beginning of the flight. Emirates used to be my go to airline. These days Ill shop around before booking.

howaine1

1 year ago

When I was going from Abu Dhabi to New York (Etihad)I got 2 meals and snacks throughout...and it's like 4 -5 hrs shorter...mate that's really bad for 16 hrs

ballisticbanana999

1 year ago

They are good. Nice fresh juices and food too. Problem is the Istanbul layover.

ballisticbanana999

1 year ago

Yep.

ballisticbanana999

1 year ago

The real story is that they hired more middle managers, the absence of which would never be noticed. Decisions were then made to make the most noticeable changes possible - like ditching the chocs.

burksterdxb

1 year ago

That's disgusting. How dare they serve half-eaten meals.

Creepy7_7

1 year ago

Seriously!? Ok then Gulf air for me next to Frankfurt.....!!!

c_brizzle

1 year ago

I flew Singapore last year. Their service was outstanding compared to Emirates. Theyre going down in my estimation. I get cost cuts are key to businesses but theyre in danger of making people look elsewhere for better value / service.

ballisticbanana999

1 year ago

Many people are saying it : Emirates has been totally downgraded. I first noticed this in 2015, when I flew in Business Class and was shocked to find Al Ain water in the seat pocket in front of me, and a shoddy dirty business class lounge with sullen staff. Oh, and economy and business boarded together, (from Dubai). Since when is business lumped with economy? People may say I'm being a diva, but the ticket was about Dh20,000. Their first class may still be great, but it's more or less just advertising as so few people can fly it. And with Etihad having whole apartments, how can they really compete? The answer is that they are riding (like Dubai itself) on a reputation that they deservedly built up over the years, and slowly barbecuing it. It'll sadly still take a long time for the public to cotton on that it's becoming Ryanair-ized without the lower price point. As another said, Emirates main business is not being a good profitable airline. It's about bringing people to Dubai, and serving as a literal tourism vehicle. But Dubai needs a more diversified tourism offering (such as eco-tourism, adventure, lower cost beach hotels, etc) to keep reeling in the tourists. Anyway, that's a side point. A final Emirates airlines thought: Years ago, I remember when they served free champagne in economy. Imagine that today, in today's cost-cutting drives, seat booking fees, and collabs with FlyDubai!

21aii

1 year ago

Ive noticed BA and Emirates offer a competing level of service now but BA is significantly cheaper.

sharjah111

1 year ago

I flew 7 hours on Gulf Air. i got 2 meals plus 2 more without even asking.

DeXB

1 year ago

That's an option you get in the cheapest fare. BA asks you to pay for seat selection even if you book business class ticket - now that is ridiculous.

fourfiftyms

1 year ago

And lay overs in Istanbul are terrible

zadtheguru

1 year ago

And hey, they stopped giving out those small cute chocolates with their meals. Can't miss that one.

gw3gon

1 year ago

I flew Emirates from Dubai to Auckland(~16-17 hrs, second longest flight after Doha to Auckland) and I only got two and a half meals.

anxiouscucumber888

1 year ago

How you doing akhi? Last time I heard you were quitting your workplace.

slainte_mhor

1 year ago

Paying extra to select a seat annoys me but it seems to be a trend with all airlines. My flight with BA at Christmas was the same. I have also noticed in the last couple of years (Etihad and BA) that they come round with drinks a lot less than they used to. BA also dont do free meals/drinks on short haul flights anymore. Another one that Etihad have started is emailing you offering the chance to get an empty seat next to you for a fee. I guess you are unhappy with Emirates because you fly them more often, seems to be more of an industry wide trend.

sandysaul

1 year ago

It might be because they are lowering their prices to compete in the --- to DXB sector. The DXB to --- market is reliant on Emirates/FlyDubai for their direct service.
Popular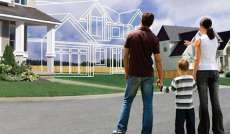 Factors to Consider When Buying a Home
A selection typically needs to be created between shopping for and dealings property. To assist you to create associate familiar call, you wish to see the time you look for to remain in this space and also the monthly monetary obligations you'll afford. If you're reaching to sleep in a selected space for quite five years, it makes plenty of sense to shop for a home. On the opposite han...
JadoPado Dubai UAE Marketplace
JadoPado is an auction sale marketplace where one can buy and sell new, used and renovate items Stores are handled by individual sellers, including their product reach, order management, and fulfillment. JadoPado work is to make sure everything looks great. Top 3 Places To Go Shopping in Dubai UAE – Expats Guide 14 Most Popular Online Stores in Dubai 2016 United Arab Emirates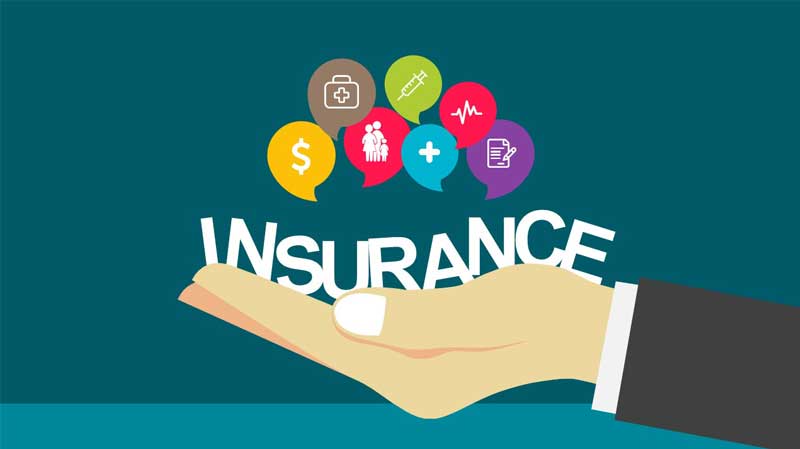 List of Insurance Companies DHA Permitted
List of Insurance Companies Permitted Insurers DHA Health Insurance Permit Permitted Health Insurance providersThe list shows which companies have been successful in obtaining a Health Insurance Permit from Dubai Health Authority as required under the Law. This Permit signifies that the company is allowed to sell health insurance products in the Emirate of Dubai. As of 16 September 201...
Martyr's Day 2016
Martyr's Day will be observed every year on 30 November in the United Arab Emirates. Year Date Day Holiday 2016 30 Nov Wed Martyr's Day It is a time of remembrance for those who have sacrificed their lives in the service of their country. Schools will close and both government and private-sector workers will have the day as a paid day off. UAE National...
Advantages of Online Trading in Dubai
Benefits of Online Trading in Dubai Advantages of Online Trading in Dubai include, fully automated trading process which is broker independent, informed decision making and access to advanced Online Trading in Dubai tools, It has direct control over their Trading portfolio, ability to trade multiple markets and/or products, real-time market data, faster trading execution which is crucial in day...