Emirates Post heads-up: Receiving a package now costs 10AED + VAT
March 5, 2018 / 446 / Category : Faqs
So yesterday I went to the post office to collect 2 small packages from Aliexpress. Ended up paying 20+3 AED to receive them. When I asked, they informed me that all packages (even books!) are now charged 10AED + VAT each, apart from documents. I had to wait twice: first to claim the packages, second to pay for their fees and receive them. Thoughts?
Edit: Private / rented PO Box.
18 Comments
Greg_dxb

1 year ago

Just go back from Jumeirah Post office. Received small parcel. Instead regular fee of 5 AED I paid as follows: Public PO Box Fees: 15AED Admin Feed:10 AED Tax: 3.25AED was quite surprised..

ablrockz

1 year ago

Now if thats rented, does anyone know the public PO Box fees?

Alexandria1970

1 year ago

That's a good question. I wonder would they just slip it inside the mail box or SMS you to come and pay...

hushfap

1 year ago

What about the untracked, direct in the box itself packages, The China post ordinary mail ones?

problem_me

1 year ago

weird! i just received a book shipped via DHL and they didn't charge me anything. just brought the book and that's it.

ReDevil966

1 year ago

Where's the innovation fee?

Shd777

1 year ago

Ended up paying for 6 packages. Would have been nicer if it was announced a little in advance.

edpanes

1 year ago

aaand the service fee is worth more than the item i just bought from aliexpress...

almost_dubaid

1 year ago

And if you dont like this, you can leave Dubai.

earthymalt

1 year ago

Tape them all together and create one MASSIVE package!

BONGOmerchant

1 year ago

Whats a public PO box?

burksterdxb

1 year ago

I got a call from DHL too, this morning, asking me to pay for VAT for recieving shipment. (Mostly CDs)

Alexandria1970

1 year ago

Consolidate. From now on I will look for Aliexpress sellers who offer ALL the parts I need, to ship everything in one package.

Revert_Von_Needful

1 year ago

10AED here, 5AED there, 12AED over there, 15AED just here, oh don't forget VAT for all these...it just never ends.

spaceman3000

1 year ago

Seriously? I'm getting hundreds of packages from AE :/

Alexandria1970

1 year ago

Private / rented PO box.

Jazon-X

1 year ago

Wow, Yesterday? I was just there yesterday and had to pay for two packages as well. It was 11.50 So they found a way to make more money from AE Packages? Postbox is a Private one. Not a Public one.

wazaaaaaaa

1 year ago

missing an essential information: public PO box or rented PO box? If public then it kind of makes sense for the charge, if rented then it's plain stupid charge
Popular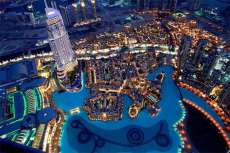 4 Useful Tips If you are Moving to Dubai
Dubai is becoming one of the favorite cities for tourists, short term and long term residents, job seekers and people who are looking to invest their money in real estate. The city of Dubai is growing at a rapid phase. The real estate market in Dubai is on an increasing trend and hence there are many investors worldwide who wish to invest in this city. Living in dubai is a great experience. The st...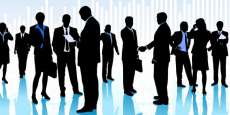 Jobs in Dubai for Expats
Dubai, the second-largest state within the UAE, may be a world economic hub. Many folks want to possess jobs in the metropolis for reasons like smart earning, untaxed financial gain, luxurious style, breathless scenery and smart work culture. Metropolis is very liberal and progressive state. Expats are even allowed to possess a property in a metropolis that is different wise not allowable in othe...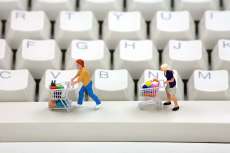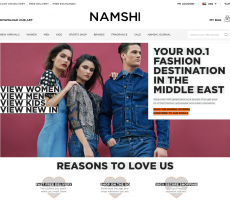 Online Shopping Fashion Dresses, Shoes & More
Namshi is a famous online destination in the Middle East for an extensive range of fashion and footwear brands. Namshi stocks both in-house as well as international brands and provides high service levels to its customers. Free shipping and free returns make this a very user-friendly shopping portal. Namshi is one of Dubai's most popular portals for shoppers who love fashion. Offering a wide...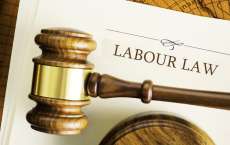 Chapter II: Employment Of Workers Children And Women - UAE Labor Law
Section I: Employment of Workers Article 9 Work is an inherent right of the Nationals of the United Arab Emirates. Non- nationals may not engage in any work within the State except in accordance with the conditions stipulated in this Law and its executive orders. Article 10 Where National workers are not available, preference in employment shall be given to: 1.Workers of other Arab nationalit...