How to choose Facility Management Company in Dubai?
October 30, 2016 / 691 / Category : Facility Management
How to choose Facility Management Company in Dubai
Dubai is well known for its cultural heritage and become popular for its luxurious hotels, beautiful beaches and deserts. Several visitors arrive there for spending their holidays and also for official purposes and even for conducting meetings.Dubai expertise their best services to people by providing the facility management services in a defined manner. Facilities management services involve integrating a set of functions and services in an organisation with the purpose to develop and maintain the services in order to improve the effectiveness of all the primary activities of a company.Facility Management Company in Dubai is responsible for providing the best and valuable integrated facility management services to people. Here, quality facility services have been provided to satisfy the customer needs regarding cost. Also, understand the detailed requirements from the customers done by providing maximum support and having long term boding with them. Facility management services include security services, engineering services, soft services and residential management services are generally provided with the aim to maintain the facilities that offers facility management company and proper touch up with clients.Security services basically provide for implementing security measures in order to protect our infrastructures and buildings. Mostly include monitoring and control facility, security in an area or block, tracking services, parking monitor control facility, etc. Engineering services mainly deals in designing and construction of building or infrastructures. In soft services, cleaning services, hygiene services including pest controlling, taking care of ground services, waste management services are undertaken for providing better solutions to users. Residential management services offer services for residential places management like housekeeping facilities, maintenance facilities, cleaning facilities, security services, etc.
Why to choose Facility Management Company in Dubai?
The responsibility that a facility manager has covers the overall the facility management company in Dubai. The strategic planning makes the proper organization of day-to-day operations of a company by giving attention to the needs for which a business is objected for.
Main Responsibilities by the Facility Management Company in Dubai
Management Services
The management of employees having maintenance according to the premises should be done on regularly basis. After that, employees are organised into teams for meeting business goals. Also, developing schedules for the employees and implementing on them and dealing in any minor problem that occurs in between the employees, if any.
Maintenance Services
They are mainly done for construction and developing property or infrastructure purposes. It is necessary to sure that areas that are undertaken should be properly managed and kept inside in proper managed order. Also, proper cleanliness of a property is taken to make sure that the company vending taking place under business premises meets the code requirements and managing spaces of a building for efficient working.
Contract or Agreement Services
Making a way between clients and vendors working on a particular company is the primary objective of Facility Management Company in Dubai through contracts. Before the agreement of contract services from a vendor, obtain bids for a particular service by different providers in order to make sure that the facility has been receiving maximum benefit from the money that spent on it. After assuring the price, drafting and reviewing of a contract as well as documentation of the work has been done for owners of company.
Operational Costs
The main responsibility is to manage operational costs for users. Costs are maintained under business premises.
Popular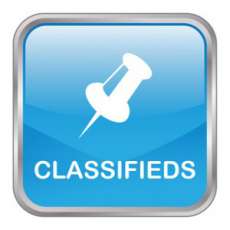 Most Popular 140 UAE Local Business Listing Websites and Directories
Every business is adding their business into the free business listing sites. These sites play a very crucial and important role to increase the profit of the company. Maybe you have noticed that search engine's results gives preference to the local listing of the companies. The very disappointing thing is that most companies have not properly used this regional promotion. The companies that ...
10 Beautiful Places of Saudi Arabia You Must Visit
One of most important symbols of the Islamic religion of Saudi Arabia. This country known for its fascinating valleys, Red Sea beaches and striking mountains. This beautiful thirteen provinces, country have elegant places to visit at least once in a lifetime. For westerners, Saudi Arabia signifies the heart of the middle East, including rich culture, oil, Islam, Arabian night and terrorism. Howeve...
Why exactly is Internet so expensive in UAE?
Every other GCC country the internet is not as expensive as here. So what is the exact reason? Are the cables filled with gold? Why has the consumer protection departement actually questioned Etisalat or Du?
Boxing Clubs in Dubai/Sharjah
Pretty much what the title says. I used to train at Round10 in al qouz but its really really far to go to regularly throughout the week. Can be a sports center that trains boxing or a club dedicated, either way is great. Thanks in advance!
VAT in UAE - Value Added Tax
Cabinet Decision No. (52) of 2017 on the Executive Regulations of the Federal Decree-Law No (8) of 2017 on Value Added Tax The Cabinet: Having reviewed the Constitution, Federal Law No. (1) of 1972 on the Competencies of the Ministries and Powers of the Ministers and its amendments, Federal Decree-Law No. (13) of 2016 on the Establishment of the Feder...