How to choose Facility Management Company in Dubai?
October 30, 2016 / 691 / Category : Facility Management
How to choose Facility Management Company in Dubai
Dubai is well known for its cultural heritage and become popular for its luxurious hotels, beautiful beaches and deserts. Several visitors arrive there for spending their holidays and also for official purposes and even for conducting meetings.Dubai expertise their best services to people by providing the facility management services in a defined manner. Facilities management services involve integrating a set of functions and services in an organisation with the purpose to develop and maintain the services in order to improve the effectiveness of all the primary activities of a company.Facility Management Company in Dubai is responsible for providing the best and valuable integrated facility management services to people. Here, quality facility services have been provided to satisfy the customer needs regarding cost. Also, understand the detailed requirements from the customers done by providing maximum support and having long term boding with them. Facility management services include security services, engineering services, soft services and residential management services are generally provided with the aim to maintain the facilities that offers facility management company and proper touch up with clients.Security services basically provide for implementing security measures in order to protect our infrastructures and buildings. Mostly include monitoring and control facility, security in an area or block, tracking services, parking monitor control facility, etc. Engineering services mainly deals in designing and construction of building or infrastructures. In soft services, cleaning services, hygiene services including pest controlling, taking care of ground services, waste management services are undertaken for providing better solutions to users. Residential management services offer services for residential places management like housekeeping facilities, maintenance facilities, cleaning facilities, security services, etc.
Why to choose Facility Management Company in Dubai?
The responsibility that a facility manager has covers the overall the facility management company in Dubai. The strategic planning makes the proper organization of day-to-day operations of a company by giving attention to the needs for which a business is objected for.
Main Responsibilities by the Facility Management Company in Dubai
Management Services
The management of employees having maintenance according to the premises should be done on regularly basis. After that, employees are organised into teams for meeting business goals. Also, developing schedules for the employees and implementing on them and dealing in any minor problem that occurs in between the employees, if any.
Maintenance Services
They are mainly done for construction and developing property or infrastructure purposes. It is necessary to sure that areas that are undertaken should be properly managed and kept inside in proper managed order. Also, proper cleanliness of a property is taken to make sure that the company vending taking place under business premises meets the code requirements and managing spaces of a building for efficient working.
Contract or Agreement Services
Making a way between clients and vendors working on a particular company is the primary objective of Facility Management Company in Dubai through contracts. Before the agreement of contract services from a vendor, obtain bids for a particular service by different providers in order to make sure that the facility has been receiving maximum benefit from the money that spent on it. After assuring the price, drafting and reviewing of a contract as well as documentation of the work has been done for owners of company.
Operational Costs
The main responsibility is to manage operational costs for users. Costs are maintained under business premises.
Popular
Do I need a UAE Partner to form a company in Dubai Free Zone?
One of the many advantages of setting up a company in DAFZA is that it allows 100% foreign ownership. You do not need a UAE Partner to form a company at DAFZA. We have tried our best to compile maximum information about Starting a Business in Dubai Free Zones. Please visit our Freezones Guide if you are looking for answers of the following: Dubai Offshore Company, Freezone Company Formation...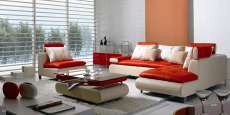 Keeping Cream Leather Sofas Clean
Anything white or cream can be harder to keep clean. Garments, sacks, or bits of furniture in these shades are more inclined to getting filthy and can request a considerable measure of time and exertion for support. Dull hued calfskin coaches, for example, are most likely less demanding to keep clean than cream cowhide couches. Be that as it may, there are some approaches to help you take care of ...
Online Shopping in the Middle East
This online shopping site was set up by experts from the fashion and eCommerce industry. The site was established with a view to bringing the latest fashion offerings to the fashion lovers of Middle East. MarkaVIP sells fashion and designer items and home décor and electronic items across the UAE. We offer a wide range of internationally acclaimed brands that cater to members with diverse needs ...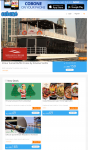 Dubai Deals, Coupons & Special Offers
Launched in July 2010 in Dubai, as part of the Jabbar Internet Group, Cobone features a daily market-focused deal on the best things to do, see, eat and buy in cities across the Middle East. Cobone is an easy and fun way to get fantastic deals on great experiences in your city. The company was founded in 2010 by Paul Kenny, an Irish entrepreneur. Shopping with Cobone is easy! When you see an un...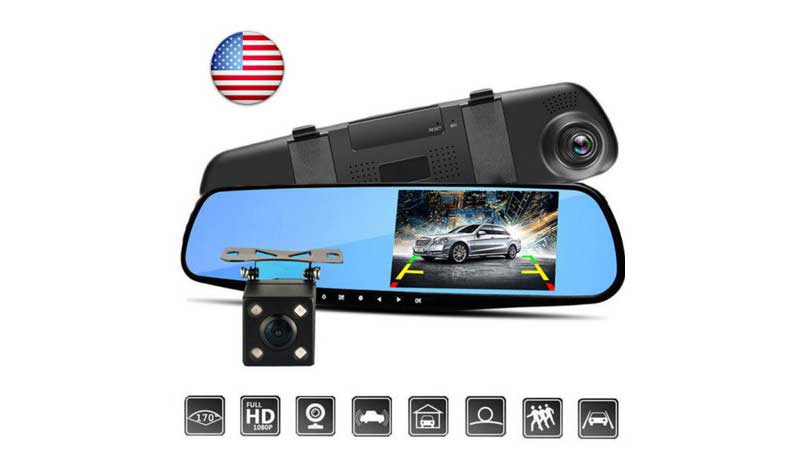 Dash cam hardwiring kit
Anyone knows where in Dubai I can get a hardwiring kit for dashcam? Google doesn't help and the only ones I see are on desertcart. Thanks in advance.