Guide to renewing your Pakistani passport in Dubai:
September 19, 2018 / 284 / Category : Dubai Guide
Normally, all Pakistanis need to have a passport valid for 5 years in Dubai and even up till 10 years if the applicant is 15 years old or above. They may get a passport of 36, 72 or even of 100 pages if necessary.
Required documents:
Adult applicants will be needing these documents:
Original old passport with photo.
Original valid CNIC/NICOP with photo.
Original resident visa with photo.
Marriage certificate (if married).
Original police report attested by ministry of foreign affairs (mofa) UAE with photo. This is needed if the passport is lost.
For dual citizens, these are required:
Original Pakistani passport with photo.
Original Pakistani valid CNIC/NICOP with photo.
Original Pakistani resident visa with photo.
Original foreign passport with photo
All the passports of dual citizens will be taken for approval from concerned authorities in Pakistan.
Processing fees:
For 5 years old:
36 pages: 151 dirhams if ordinary, 251 if urgent.
72 pages: 271 dirhams if ordinary, 451 if urgent.
100 pages: 301 dirhams if ordinary, 601 if urgent.
For 10 years old:
36 pages: 272 dirhams if ordinary, 452 if urgent.
72 pages: 497 dirhams if ordinary, 812 if urgent.
100 pages: 542 dirhams if ordinary, 1082 if urgent.
Note: Lost passports will be charged a higher fee.
All the gathered documents must be submitted at consulate general of Pakistan.
Renewing your Pakistan Passport Online:
Since 2016, the Pakistanis could renew their passports online by the help of Pakistani government. Online renewal of the passport is applicable to:
Expired or 7 month deadline passports.
Existing documents with an exception for new born babies.
Make sure everything is on check when applying online, like scanned copies of old passport, photos of 5mb, fingerprint form and a valid credit or a debit card.
After everything is prepared, do this:
Open the site of directorate general of immigration and passports and go on the e-services portal there.
Click on the "get started" button.
Register yourself for an account. Verification will be done through email.
Apply for the "renewal" and fill in the details.
Enter the address where the passport will be sent.
Pay the processing fees online.
Check all your details again, sign the form and submit.
After the submission, the documents will go through the required procedure in Islamabad, Pakistan. Ordinarily, it takes 10 days or even 4 days if urgent for the passport to be delivered at your home.

Popular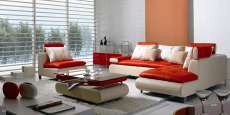 Keeping Cream Leather Sofas Clean
Anything white or cream can be harder to keep clean. Garments, sacks, or bits of furniture in these shades are more inclined to getting filthy and can request a considerable measure of time and exertion for support. Dull hued calfskin coaches, for example, are most likely less demanding to keep clean than cream cowhide couches. Be that as it may, there are some approaches to help you take care of ...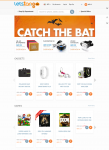 Online shopping in Dubai, Abu Dhabi
Letstango.com is very user-friendly – it offers to users support via live chat, instant shopping assistance and digital shopping assistance to customers. A wide range of goods is available, ranging from fashion to sports to electronics. Cash on delivery (COD) payments are accepted, and special fast delivery options are available. Top 3 Places To Go Shopping in Dubai UAE – Expats Guide 14 Mos...
ADS Prime Online Trading Accounts Managemnet | Forex Brokers in UAE
Location: 8th floor, CI Tower,Corniche RoadPO Box 93894,Abu Dhabi, UAE Telephone: +971 2 657 2300 Email: +971 2 657 2323 Website: http://www.adsprime.com Fax: info@ads-securities.com ADS Securities is an Abu Dhabi based and owned international financial services company, dedicated to providing the highest quality investment opportunities for institutional, private and retail clients. With...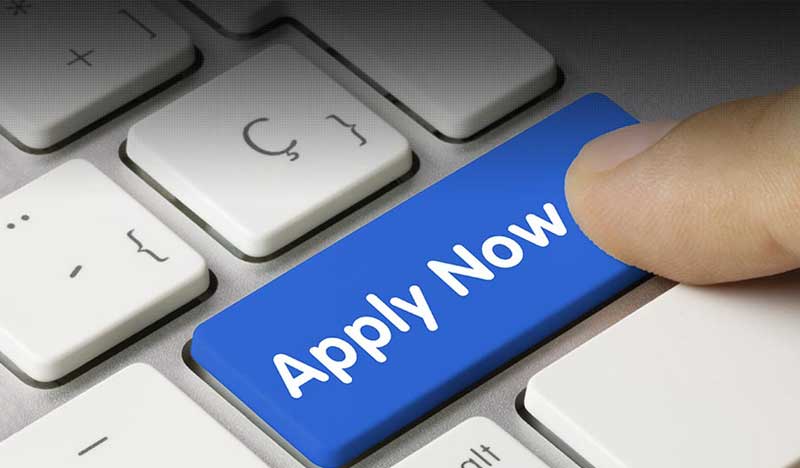 Top 14 Jobs Sites in Dubai UAE By Popularity
Number Job Site 1 Dubizzle Apply Now 2 Bayt Apply Now 3 Naukri Gulf Apply Now 4 GN Careers Apply Now 5 Monster Gulf Apply Now 6 Job Sara Apply Now 7 Job Rapido Apply Now 8 Gulf Recruiter Apply Now 9 Career Jet Apply Now 10 Trovit Apply Now 11 Caterer Global...
Exactly how hot does it get in Dubai?
Anyone who has lived in Dubai in summer will say that it's an experience like no other. With temperatures reaching 50ºC, the heat is stifling and air-conditioning is essential. Restaurants close outside dining areas, many expat families escape to their home country for the summer months and the rest simply stay inside. For holiday makers the weather might be a treat; for those who have to live ...