How to Start a Business in Dubai Free Zone?
December 8, 2016 / 612 / Category : Faqs
Free Zones are special economic zones set up with the objective of offering tax free, and free customs duty benefits to expatriate investors. Free Zones in Dubai and the UAE are governed pursuant to a special framework of rules and regulations applicable to concerned free zone. Free zones in Dubai are managed and operated by free zone authority. For instance, the Jebel Ali Free Zone Authority in Dubai is responsible to manage, operate and supervise the functioning of the Jebel Ali Free Zone, one of the largest sea port free zones in Dubai. A Free Zone Authority offers business licenses to foreign-owned businesses. Each Free Zone is designed around one or more business industry categories and only offers licenses (e.g. for a Free Zone Enterprise (FZE)), to companies within those categories. Most of the free zones in Dubai broadly offer trading, service, industrial, national industrial, and branch licenses to investors looking to set up their businesses.
A company set up in a Free Zone offers benefits to owners:
100% ownership (A single individual is required for setting up (no sponsor required))
Tax exemption
Owning properties is allowed (25 years lease options, warehouse facilities, availability of areas for production and assembling etc.)
Fair renewal fees
Confidentiality of your business is maintained
Allowed to open bank account in Dubai
No restriction for doing more than one activity
Can wind up at your discretion
There are more than 20 Free Zones operating in Dubai.
Dubai Airport Free Zone
Dubai Cars and Automotive Zone (DUCAMZ) also known as Dubai Auto Zone
Dubai Healthcare City
Dubai International Academic City
Dubai Internet City
Dubai International Financial Centre
Dubai Knowledge Village
Dubai Media City
Dubai Gold and Diamond Park
Dubai Multi Commodities Centre (DMCC)
Dubai Silicon Oasis (DSO)
International Media Production Zone
Jebel Ali Free Zone
If you decide to set up a Dubai Free Zone company, then you must already be aware of the appealing general benefits of developing your business there, such as:
100% foreign ownership, which is not possible in mainland Dubai,
100% corporate, import and export, personal tax exemption for a minimum of 15 years, and
100% repatriation of capital and profits.
A free zone company has also some drawbacks such as:
necessity to rent office premises within the chosen Free Zone,
being unable to conduct business nor engage in business activities with Dubai mainland's clients or suppliers, and
high translation and notarization costs. Any such activity will require a local agent which links the company to its mainland Dubai and UAE clients.
There are more than 30 free zones in Dubai. Therefore, when you set up a company in a Dubai free zone, you need to be aware of each free zones benefits and characteristics.For example, if your company will be providing IT services, you should consider the Dubai Media City or Internet City zone, or for a trading company the RAK free zone or DMCC will be equally beneficial.The JAFZA is suitable for a shipping company or when you need access to airports and seaports. Alternatively, Hamriyah FZ in Sharjah will be a cheaper option.You can refer to this webpage for details of five different UAE free zones and the respective company incorporation services.you can also see the differences between the 3 legal entities allowed in the free zones:
FZ Establishment, FZ company and the branch office,
read about the different Dubai Free Zones, and
have a detailed look at the exact incorporation procedure for the Dubai free zone company establishment.
In summary, registering a DFZ company is pretty straight-forward and it usually takes 3 weeks to incorporate. Once you have decided on the preferred free zone, you will need to
:
reserve the company name,
rent office premises,
prepare the deeds of establishment and the articles of association,
open the corporate bank account and inject the minimum paid-up share capital to receive the bank statement confirmation,
allocate budget for the translation and notarization costs of the required due diligence,
secure the appropriate business license, granted by the relevant Free Zone Authority.
Dealing with the UAE authorities, especially if you do not know the local language and customs, might be a little tricky, and therefore a local agent is recommended to ensure effective and efficient process.
Here is a step by step process to setting up a company in DMCC dubai free zones :
1: Decide on the company type
Types of companies eligible for a license:Limited liability company as a newly formed entity with single or multiple shareholdersLimited liability company as a wholly owned subsidiary of local or foreign companyBranch of local or foreign company
2: Agree on the business activities according to your business plan
Each company is issued a license depending on their business activity. While the license will be specific to the selected activities, a company can also apply for multiple licenses or for a general trading license. We offer three types of licenses:
Trading
Service
Industrial
3: Consider additional customised licence structures
DMCC also offers other types of structures such as Single Family Office which caters to centralising the management of a familys wealth and personal affairs, succession planning and holding shares in family businesses, assets, trusts and foundations.Additionally, you can avail of an e-commerce license structure which enables you to set up an online platform or a digital marketplace which promotes third parties products and services and facilitates commercial transactions between buyers and sellers in return for a commission or remuneration.
4: Choose a company name
5: Start your application
You can start your application by filling in the Apply Online form and one of their agents will be in touch to take you through the application process.
What it takes to set up a company:
Passport copy (visa page copy, if applicable)Proof of residential address (e.g. utility bill copy)Summary of business plan, if applicableIf applying as a branch or a subsidiary, copies of the parent company documents to be notarised and attestedNo Objection Certificate from sponsor, if holding a valid UAE visaCertain business activities have additional requirements (e.g. third party approvals from regulating authorities)
Key benefits to set up a UAE Free Zone company:
0% corporate and personal tax
100% business ownership
100% capital repatriation
No trade barriers or quotas
Simple export & Import conditions
New companies, branches, subsidiaries, representative offices, etc.
Sole shareholders & corporative are permissible
Full range of business activities licensed
No restrictions on hiring expatriates
Freehold offices for sale or lease
Flexi desk/serviced offices
Unique industry clustering and purpose-built infrastructure
3 years UAE residence visa
many other benefits
FAQS
Where can I read about business etiquette in Dubai?
What is the easiest way to set up a business in Dubai?
What are the challenges for a non-Arab to set up a business/startup in Dubai?
How do I go about setting up a rental business?
If you were new to business development and set out to become the best in the world.
How would you go about it?
If two separate LLCs partner up to form a new business and share the revenue, what is the best way to go about setting that up?
How does a small business go about approaching new manufacturers?
What is the best business to start in Dubai?
How would I go about setting up a business law firm from scratch?
How should I go about setting up a business selling hotel/guest-house toiletries?
What is the easiest way to set up a business in Dubai?
Can you live in the UAE/Dubai permanently by opening up a business?
Which company can help me in starting up business in UAE at Lower Budget?
Who can help me set up a business abroad?
What business opportunities have still not started in Dubai, UAE?
How do I set up an ecommerce business in the UAE as an expat?
What is the best business to start in Dubai?
If I start a business then what Indian government help me to set up my business?
How do I set up workshop/seminar consulting in Dubai/UAE?
Where can I connect with persons who can help me setting up my Virtual Reality Business?
What business opportunities have still not started in Dubai, UAE?
What is the best business to start in Dubai?
What are the options to start a business in Dubai Free Zone?
How hard is it for a woman to start her own business in Dubai?
What is the best business to start in Dubai with less than a $100,000 investment?
How do I start an IT businesses in Dubai?
I am in Dubai. What business should I start at a low level?
Is it possible to start your own business in Dubai with an investment of 15 lakhs?
How do I start a business in Dubai?
What are some potential businesses that can be started in Dubai for $100k worth of investment?
Popular
Baby Shop For Mother
Mumzworld is a best of mother and baby items, ranging from maternity care goods to baby strollers, diapers and more. Mumzworld has more Mother and Baby Gift Registry where new parents can register for Baby Shower gifts. Top 3 Places To Go Shopping in Dubai UAE – Expats Guide 14 Most Popular Online Stores in Dubai 2016 United Arab Emirates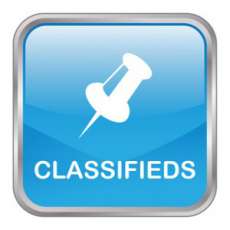 Most Popular 140 UAE Local Business Listing Websites and Directories
Every business is adding their business into the free business listing sites. These sites play a very crucial and important role to increase the profit of the company. Maybe you have noticed that search engine's results gives preference to the local listing of the companies. The very disappointing thing is that most companies have not properly used this regional promotion. The companies that ...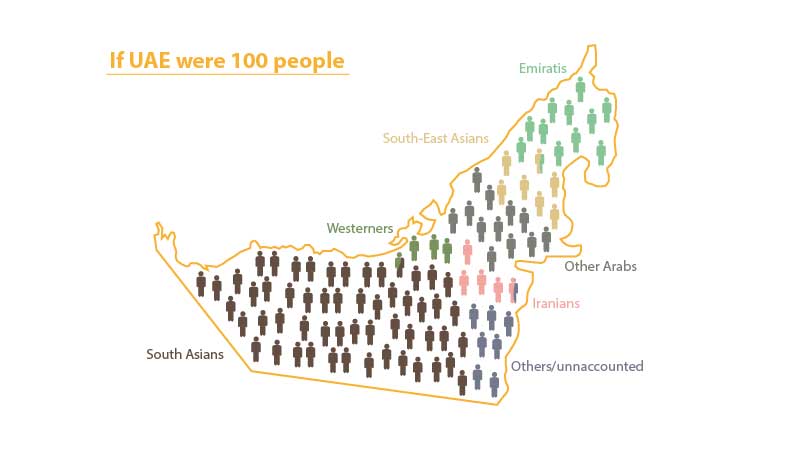 Dubai Population by Nationalities
There is ever increasing population in the world currently. It is estimated that by 2050 the population will be doubled on the rate at which it is increasing. There are more than 150 nations in the world and every one of them is not same in the area so there are different number of people in each country. This means that every country has its own capacity for accommodation of people. But...
Mobile Shopping Axiom Telecom
Axiomtelecom is the largest distributor and authorized dealer across the Middle East, of some of the most acknowledged mobile brands in the world. Axiomtelecom deals with different telecom operators in each of the countries where they operate. Top 3 Places To Go Shopping in Dubai UAE – Expats Guide 14 Most Popular Online Stores in Dubai 2016 United Arab Emirates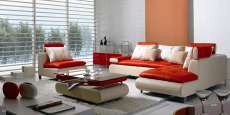 Keeping Cream Leather Sofas Clean
Anything white or cream can be harder to keep clean. Garments, sacks, or bits of furniture in these shades are more inclined to getting filthy and can request a considerable measure of time and exertion for support. Dull hued calfskin coaches, for example, are most likely less demanding to keep clean than cream cowhide couches. Be that as it may, there are some approaches to help you take care of ...