50 Interesting Facts About Dubai
November 28, 2016 / 2,221 / Category : Dubai Guide
Dubai is one of the most progressive and revolutionized cities in the world while the United Kingdom is already considered the pioneer of Industrial Revolution. Changing the location is strenuous task and those Englishmen who are moving from the Queen's land to land of desserts should know that One should have complete dedication towards this as the conditions would be different. Yes, it is true that Dubai has different opportunities that can accommodate the living standard.
It is a land full of rich people where people only drive luxury cars. (not true)

Rapid development & construction boom is because of oil wealth. (mostly true)

All the expats working in dubai live a lavish lifestyle (only some cases)

Cost of living is quite high. (true)

Dubai will decline the day oil loses its value (not true)

Migrant labourers are treated like slaves (very true)

Sense of superiority in Emiratis (true)

Royal family is a mystery to many people. People know only about their enormous wealth.

Dubai is full of tall skyscrapers (true)

Many people think dubai is in Saudi Arabia (not true)
Dubai provides intellectual and distinctive job opportunities with handsome salaries and for an Englishman, getting a job in Dubai is a matter of no worries. But still, it is not a simple task to do. Like others, Dubai also has some requirements that must be fulfilled in order to enter the territory. This includes stamped passport, a visa form, medical certificate and a bank statement, These things must be complete and approved to be correct for making one eligible to enter Dubai as these things will set the base for entrance in Dubai. These things must be preferred to other things thought of as necessity of travelling and living in a place. On the other hand, one have to look for living place that could accommodate space in accordance with the requirements. Dubai is among the cities consisting of hotels that provide the best facilities with high living standard. Having 7-star hotels like Burj-al-Arab gives you an experience of a luxurious life. Other than these, there comes another factor influencing your living. The environment, this affects one's personality. Although Dubai is said to be a city that resembles the European one but this does not mean that it has an environment as that of countries like the United Kingdom.
When people think about dubai those things pops up:
safe place
expensive place
safe heaven for investment
stressful city for low income salaries
Burj Khalifa
Jebel Ali port ( the best hub for trade in middle east)
Desert and Safari
Dress code & Alcohol Rules
Is it a good place to leave My own country and live in Dubai.
What is the immigration rules look like?
How about racism ?
How about Labour rules?
A good place for poor people to save money and send money back to thier own country
What is it like to drive a supercar at 200kmph?
Often people find it difficult to adjust in this type of environment. So one should build up mind to live in the place that is almost different in every aspect from the United Kingdom. Last but not the least of all, the rules and regulations set by the Dubai government. These could not abide by everyone. Some may find it difficult to follow some of the rules that are thought of as mismatch to their personality. So an Englishman must keep this thing in mind that Dubai has rules that may or may not be different from that of United Kingdom and make him/herself prepared to abide by these rules. These things must be followed through to spend a quality time in Dubai. If one settles and adjusts him/herself than Dubai is a place not to be left.
SAFETY
For a country that relies on tourism and so issues visas in less than 24 hours, Dubai is an extremely safe place. Dubai allows citizens from almost every country to visit, live and work. It is fascinating that people from so many walks of live are able to co-exist without having disputes or well, not that many disputes. Crime rate is fairly low, you can walk outside at 3AM in most areas and still feel safe. A woman can dress the way she likes and it is accepted as long as she respects the culture - Wearing a bikini in a mall during Ramadan is just asking for trouble.
FREEDOM OF RELIGION
Muslims, Christians, Hindus - everyone has a place of worship. Dubai is supportive of all religions. A few months ago, the Minister of Youth and Culture who is also a sheikh gave a speech at a church on religious tolerance. That, IMHO is quite progressive. Recently the president has also given land to build a big Hindu Temple - a great gesture.
TAX FREE INCOME
Income in the UAE is not taxed. Residents can choose whether they would like to spend all of it or even save almost all of it.What I like about Dubai is that you can get a full meal for $2 or spend $100 for a meal. I guess that is like any other place, but still - I have traveled to about 25 countries - not a lot I know, but Dubai is very affordable and it really depends on how you want to live. There are restaurants that would deliver food to you for a month and charge you $130 for it.
HEALTHCARE
Dubai does actually have a system in place to support residents and well as citizens. I seldom hear of expatriates using the government system but let me be clear, it is available for all to use.
MULTICULTURAL
Growing up in Dubai, I have had friends from different backgrounds. It has given be a great understanding and respect for various faiths, cultures and societies. This is a big advantage in my opinion. I love the fact that I have friends from various countries and that all of us are able to sit together and share views, ideas and have cultural exchange. This breaks so many barriers that are built when you only live with people from the same country, following the same faith, etc.
1. Dubai is a multicultural and cosmopolitan city: People from more than 200 countries live in Dubai, thereby making it a truly cosmopolitan city. And with diversity of this range it is only natural for this city to have a multicultural identity.
2. Ease of Communication: A huge majority of Dubai's population are expatriates and Emiratis, as the locals are called, form only about ?th of the population. With people from world over, English has become the lingua franca of Dubai.
3. Low Crime Rate: For a place that has diversity of this range, Dubai has very low crime rate. Being a tourist destination, Dubai takes its law and order very seriously.
4. Shopping and Lifestyle Destination: Dubai boasts of the largest shopping mall in the world by total area. From global brands to incredible attractions, from indoor ski resort to world's largest suspended aquariums, the malls in Dubai have them all.
5. Entertainment and Food: Dubai is also famous for its variety of food and entertainment options. With its beaches, malls, theme parks, racing events, hot air balloon rides Dubai offers some of the choicest options. And when it comes to food, Dubai is a gastronome's delight. Whether you wish to have a refined dining experience in globally acknowledged posh restaurants or gorge on food while on a budget, Dubai has options for all.
Popular
Crazy Deals
Initially launched with the objective of providing a comprehensive array of consumer electronic products, Crazy Deals has expanded to offer buyers a much larger range of products. Featuring the 'Craze of the Day', shoppers are treated to a variety of deals at largely discounted prices on a daily basis. Crazy Deals promises its shoppers authentic products delivered promptly to their door st...
UAE Labour Law
Federal Law No 8, For 1980, On Regulation of Labour Relations Chapter I: Definitions and General Provision Definitions General Provisions Chapter II: Employment Of Workers Children And Women Section I: Employment of Workers Section II: Employment of Children Section III: Employment of Women Se...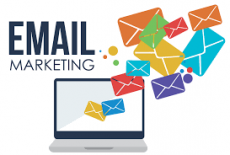 5 Techniques To Improve Response For Your Email Marketing in Dubai UAE
Generally, with any kind of marketing campaign in Dubai UAE, people need to see your message 7 to 12 times before they take action. This is why email marketing is so effective. It allows you to easily send a number of messages in a affordable manner and develop a long lasting relationship with your target audience so that they turn into customers for life. Here are 5 strategies to maximize the suc...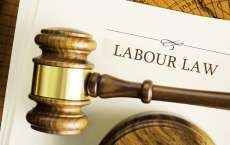 Chapter III: Employment Contracts, Records and Wages - UAE Labor Law
Article 42 An apprenticeship contract is one whereby a firm owner undertakes to provide full vocational training consistent with the professional standards to another person who has completed at least 12 years of age, who, in turn, undertakes to work for the employer during the training period subject to such terms and for such period as mutually agreed. The apprenticeship contract shall be in w...
Mobile Shopping Axiom Telecom
Axiomtelecom is the largest distributor and authorized dealer across the Middle East, of some of the most acknowledged mobile brands in the world. Axiomtelecom deals with different telecom operators in each of the countries where they operate. Top 3 Places To Go Shopping in Dubai UAE – Expats Guide 14 Most Popular Online Stores in Dubai 2016 United Arab Emirates