Introduction to Forex Trading
May 3, 2017 / 378 / Category : Forex
If you were wondering; forex trading is nothing more than direct access trading ofdifferent types of foreign currencies. In the past, foreign exchange trading wasmostly limited to large banks and institutional traders however; recent technologicaladvancements have made it so that small traders can also take advantage of the manybenefits of forex trading just by using the various online trading platforms to trade.The currencies of the world are on a floating exchange rate, and they are alwaystraded in pairs Euro/Dollar, Dollar/Yen, etc. About 85 percent of all daily transactionsinvolve trading of the major currencies.Four major currency pairs are usually used for investment purposes. They are: Euroagainst US dollar, US dollar against Japanese yen, British pound against US dollar, andUS dollar against Swiss franc. Right now I will show you how they look in the tradingmarket: EUR/USD, USD/JPY, GBP/USD, and USD/CHF. As a note you should know thatno dividends are paid on currencies.If you think one currency will appreciate against another, you may exchange thatsecond currency for the first one and be able to stay in it. In case everything goes asyou plan it, eventually you may be able to make the opposite deal in that you mayexchange this first currency back for that other and then collect profits from it.Transactions on the FOREX market are performed by dealers at major banks or FOREXbrokerage companies. FOREX is a necessary part of the world wide market, so whenyou are sleeping in the comfort of your bed, the dealers in Europe are tradingcurrencies with their Japanese counterparts.Therefore, it is reasonable for you to believe that the FOREX market is active 24 hoursa day and dealers at major institutions are working 24/7 in three different shifts.7Clients may place take-profit and stop-loss orders with brokers for overnightexecution.Price movements on the FOREX market are very smooth and without the gaps that youface almost every morning on the stock market. The daily turnover on the FOREXmarket is somewhere around $1.2 trillion, so a new investor can enter and exitpositions without any problems.The fact is that the FOREX market never stops, even on September 11, 2001 you couldstill get your hands on two-side quotes on currencies. The currency market is thelargest and oldest financial market in the world. It is also called the foreign exchangemarket, FX market for short. It is the biggest and most liquid market in the world, andit is traded mostly through the 24 hour-a-day inter-bank currency market.When you compare them, you will see that the currency futures market is only oneper cent as big. Unlike the futures and stock markets, trading currencies is notcentered on an exchange. Trading moves from major banking centers of the U.S. toAustralia and New Zealand, to the Far East, to Europe and finally back to the U.S. it istruly a full circle trading game.In the past, the forex inter-bank market was not available to small speculatorsbecause of the large minimum transaction sizes and strict financial requirements.Banks, major currency dealers and sometimes even very large speculator were theprincipal dealers. Only they were able to take advantage of the currency market'sfantastic liquidity and strong trending nature of many of the world's primary currencyexchange rates.Today, foreign exchange market brokers are able to break down the larger sizedinter-bank units, and offer small traders like you and me the opportunity to buy orsell any number of these smaller units. These brokers give any size trader, includingindividual speculators or smaller companies, the option to trade at the same rates andprice movements as the big players who once dominated the market.As you can see, the foreign exchange market has come a long way. Being successful atit can be intimidating and difficult when you are new to the game. Let this be yourcomprehensive guide to being successful in the forex market.
Popular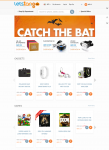 Online shopping in Dubai, Abu Dhabi
Letstango.com is very user-friendly – it offers to users support via live chat, instant shopping assistance and digital shopping assistance to customers. A wide range of goods is available, ranging from fashion to sports to electronics. Cash on delivery (COD) payments are accepted, and special fast delivery options are available. Top 3 Places To Go Shopping in Dubai UAE – Expats Guide 14 Mos...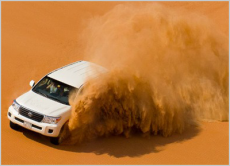 Desert Safari and Dune Bashing Experience in Dubai and Abu Dhabi
Abu Dhabi is the capital of the UAE and remains true to its traditional charm. With some marvellous attractions and old traditions, the city witnesses a huge footfall of tourists every year. From the Sheik Zayed Mosque to the Presidential Palace, there are many things to explore. During the desert safari, one can discover the true charm of the desert through camping and adventure. The Desert Safa...
Martyr's Day 2016
Martyr's Day will be observed every year on 30 November in the United Arab Emirates. Year Date Day Holiday 2016 30 Nov Wed Martyr's Day It is a time of remembrance for those who have sacrificed their lives in the service of their country. Schools will close and both government and private-sector workers will have the day as a paid day off. UAE National...
Country's 45th National Day 2016
National Day is the celebration of the independence and subsequent unification of the Emirates in 1971. Private Holidays Year Date Day Holiday 2016 1 Dec Thursday Nation Day 2016 2 Dec Friday Nation Day Public Holidays Year Date Day Holiday 2016 1 Dec Thursday Nation Day 2016 2 Dec Friday Nation Day...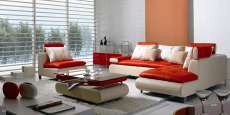 Keeping Cream Leather Sofas Clean
Anything white or cream can be harder to keep clean. Garments, sacks, or bits of furniture in these shades are more inclined to getting filthy and can request a considerable measure of time and exertion for support. Dull hued calfskin coaches, for example, are most likely less demanding to keep clean than cream cowhide couches. Be that as it may, there are some approaches to help you take care of ...