Is forex legal in the United Arab Emirates? If yes, how are foreigners allowed to start currency trading in the UAE?
November 1, 2016 / 1,614 / Category : Faqs
It is legal in UAE. You will have to open an account with a registered bank that offers such services in the UAE. There are many foriegn banks that sell share trading, eg saxo bank. These products often include trading in curencies along with equities, futures and options. Answer: Yes Forex is legal in UAE, everybody is free to do forex trading. They just require a trading account which they can open with the help of banks who provide the trading account service. After an account opening, they can either use forex trading signals or any other software for making profitable trades. There are so many online firms for forex trading. You can contact them . They will send u detailed mail which step by step process . To trade in forex.
Popular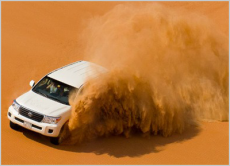 Desert Safari and Dune Bashing Experience in Dubai and Abu Dhabi
Abu Dhabi is the capital of the UAE and remains true to its traditional charm. With some marvellous attractions and old traditions, the city witnesses a huge footfall of tourists every year. From the Sheik Zayed Mosque to the Presidential Palace, there are many things to explore. During the desert safari, one can discover the true charm of the desert through camping and adventure. The Desert Safa...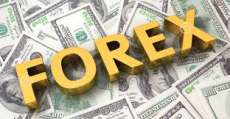 Introduction to Forex Trading
If you were wondering; forex trading is nothing more than direct access trading of different types of foreign currencies. In the past, foreign exchange trading was mostly limited to large banks and institutional traders however; recent technological advancements have made it so that small traders can also take advantage of the many benefits of forex trading just by using the various online tra...
List of GCC countries, Gulf countries
List of six Arab GCC (or AGCC) countries (Gulf countries), citizen nationalities, nations, or member states is Bahrain, Kuwait, Oman, Qatar, Saudi Arabia, UAE. Yemen and Iran are Muslim countries but not GCC members. Population statistics, foreign expat resident percentages, currency, land area, other figures and data. Bahrain - or Kingdom of Bahrain Kuwait Oman - or Sultanate of Oman...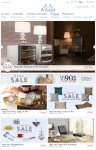 Daily Deals For Home Decor Accessories
Wysada is a go-to shopping destination for the last word in home interiors in the Middle East. Wysada has opened many offices all over the Middle East, and also in London, Hong Kong, Turkey, and Portugal. Wysada sells items in the bed and bath, home décor, gifts, kids, appliances and other categories. Top 3 Places To Go Shopping in Dubai UAE – Expats Guide 14 Most Popular Online Stores in...