Is forex legal in the United Arab Emirates? If yes, how are foreigners allowed to start currency trading in the UAE?
November 1, 2016 / 1,614 / Category : Faqs
It is legal in UAE. You will have to open an account with a registered bank that offers such services in the UAE. There are many foriegn banks that sell share trading, eg saxo bank. These products often include trading in curencies along with equities, futures and options. Answer: Yes Forex is legal in UAE, everybody is free to do forex trading. They just require a trading account which they can open with the help of banks who provide the trading account service. After an account opening, they can either use forex trading signals or any other software for making profitable trades. There are so many online firms for forex trading. You can contact them . They will send u detailed mail which step by step process . To trade in forex.
Popular
How to choose Facility Management Company in Dubai?
How to choose Facility Management Company in Dubai Dubai is well known for its cultural heritage and become popular for its luxurious hotels, beautiful beaches and deserts. Several visitors arrive there for spending their holidays and also for official purposes and even for conducting meetings. Dubai expertise their best services to people by providing the facility management services in a def...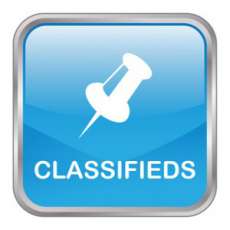 Most Popular 140 UAE Local Business Listing Websites and Directories
Every business is adding their business into the free business listing sites. These sites play a very crucial and important role to increase the profit of the company. Maybe you have noticed that search engine's results gives preference to the local listing of the companies. The very disappointing thing is that most companies have not properly used this regional promotion. The companies that ...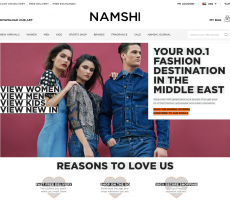 Online Shopping Fashion Dresses, Shoes & More
Namshi is a famous online destination in the Middle East for an extensive range of fashion and footwear brands. Namshi stocks both in-house as well as international brands and provides high service levels to its customers. Free shipping and free returns make this a very user-friendly shopping portal. Namshi is one of Dubai's most popular portals for shoppers who love fashion. Offering a wide...
Tips to Set up a Business in Dubai
Once its decided what type of business you are going to setup. One move further on towards its consequences and to minimize them in order to get profit to a higher extent. This require a well overview and some tips aims techniques are there that may result in profitable business in most reliable and effective way. Businessmen in the area prefer to deal with someone they are well known and trust...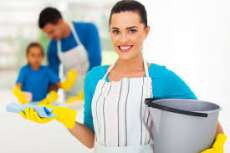 Checklist for Hiring a Maid Company in the UAE
Hiring a maid is not an uncommon practice here in the UAE. Here, women from various nations congregate to earn their living as housemaids, carrying out chores and saving enough to send money back to their families in their home countries. While having a maid may seem like a luxury to many, it can actually come as a boon, especially when you're juggling a job, children and household tasks. It's ...