Is it permissible for an employer to lower the worker's pay scale without his consent? What procedures should be followed in case the worker gives his consent?
December 11, 2017 / 242 / Category : Faqs
No, the worker's written approval to this effect must be obtained. If the two parties have agreed on lowering the worker's pay, the employer must terminate the contract and settle the workers all dues. A new labour contract should be concluded, subject to the consent of both parties. In case of a pay raise, however, this procedure will not be required.
Popular
Swimming Pool Maintenance Tips
In nations wherever, local people are distinguished to be a preservationist, loads of family units would rather have their own non-open desert garden. Without dread, a great deal of concerning the predominant culture, most nations inside the Middle Easterner emirates take a plunge in their own pools. While there are pleasant shoreline goals to go to, yet as some extremely sumptuous non-open resort...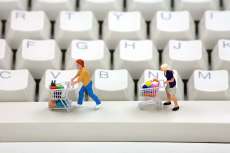 Facilities Management With Use Of CAFM
Computer-assisted  Facilities Management (CAFM) involves the formation and victimization info technology primarily based systems within the engineered atmosphere. A typical CAFM system is represented as a combined package (CAD) or relative repository package with specific skills for facilities management (FM). Rationale of CAFM Below mentioned is that the purpose of victimization CAFM: â...
8 Best Places to watch New Year Fireworks in Dubai
One of the most popular new year destination around the world, Dubai is visited by millions during the new years and Christmas. And no matter how long is your stay in Dubai, you wouldn't want to miss the 31st December night fireworks show of the city. After all, it is one of the best firework shows in the world. To watch the best of the firework shows you need not be invited to a private part...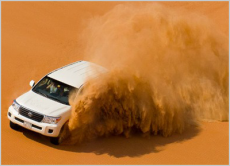 Desert Safari and Dune Bashing Experience in Dubai and Abu Dhabi
Abu Dhabi is the capital of the UAE and remains true to its traditional charm. With some marvellous attractions and old traditions, the city witnesses a huge footfall of tourists every year. From the Sheik Zayed Mosque to the Presidential Palace, there are many things to explore. During the desert safari, one can discover the true charm of the desert through camping and adventure. The Desert Safa...