Is it permissible to impose a disciplinary penalty on a worker for an offence, which is committed outside the workplace and has nothing to do with the work, employer or manager?
December 11, 2017 / 236 / Category : Faqs
No disciplinary penalty can be imposed on any worker for an offence committed outside the workplace.
Popular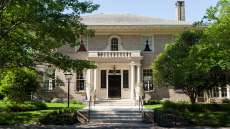 Secrets to Successful Home Buying
If you're inquisitive about shopping for a home, it's vital to think about your monetary obligations once you own the property. many of us target the mortgage needs, however, ignore different expenses, as well as the land tax, house owner association dues and utilities. moreover, once you purchase a home, you want to be able to purchase potential property tax increments, maintenance, and repairs. ...
How to choose Facility Management Company in Dubai?
How to choose Facility Management Company in Dubai Dubai is well known for its cultural heritage and become popular for its luxurious hotels, beautiful beaches and deserts. Several visitors arrive there for spending their holidays and also for official purposes and even for conducting meetings. Dubai expertise their best services to people by providing the facility management services in a def...
Boxing Clubs in Dubai/Sharjah
Pretty much what the title says. I used to train at Round10 in al qouz but its really really far to go to regularly throughout the week. Can be a sports center that trains boxing or a club dedicated, either way is great. Thanks in advance!
Martyr's Day 2016
Martyr's Day will be observed every year on 30 November in the United Arab Emirates. Year Date Day Holiday 2016 30 Nov Wed Martyr's Day It is a time of remembrance for those who have sacrificed their lives in the service of their country. Schools will close and both government and private-sector workers will have the day as a paid day off. UAE National...