Jobs in Dubai and Middle East
December 6, 2016 / 4,337 / Category : Jobs
7 Things to Keep in Mind When Getting a Job in Dubai
1. Search for Vacancies in Gulf
As with time, the job market is getting very competitive. Check all related job vacancies, as well as any related websites for the company's complete history. This may impress potential employers.
2. Reach Out to Employers Through Dedicated Job Portals
Such as Dubai Yellow Pages Research about the Job Market is very necessary. Use the Internet for all prospective employers in the Dubai Yellow Pages. Keep searching sites for up to the minute information concerning which companies are offering vacancies and what skills related to your sector are currently in high demand. The research process will help you to discover the exact vacancy you desire in positions ranging from junior level to senior management positions
3. Use the Internet to Its Full Potential
Creating an online CV along with a cover letter and uploading it a on desired job sites is an important step. Nowadays, almost the candidates are assessed online via employee profiles. Update your CV often, focusing on proper key words to grab employer's attention.
4. lt to build connections.
Visit different expos and job fairs happening around the city. Interact with new people and make connections that will be beneficial in your job search.
5. Job Consultants are Always an Option
A number of reputable job consultants operate in Dubai. The vast number of agencies exist in Dubai to recommend the perfect job for you.
6. Remain on Your Toes,
Always Make and keep a job search schedule. Make sure you are continually updated about jobs in your area. Roam the city and try to meet few people in the companies that interest you. This will make it easier for you while you figure out how to get a job in Dubai.
7. Be Focussed and Patient
Focus is a very important factor; never lose it. It doesn't matter you are in Dubai or Dublin. You need to do is focus on your job search with extreme concentration. Sooner or later, with hard work and patience, you will get the job that you desire. Finding the best employment overseas takes a lot of research and effort. The old and new forms of media still present ample opportunities for employment seekers looking from their home country. Some destinations might restrict such acts and for the job seekers benefit, we do not recommend this approach.
Finding Jobs through Newspapers
Although the economic setback has prompted many companies to cut jobs during the global recession, Dubai's job market has been improving in the last few months with companies making up for lost capital. If you go through the newspapers in Dubai such as Gulf News and The National, there are plenty of job vacancies available. Some post dummy vacancies in order to collect high profile candidates to give to prospective employers. Some employment seekers only apply to job advertisements posted by an employer which is a big mistake. There are numerous candidates for a certain vacancy which makes you even fortunate if your resume has been viewed.
Finding Jobs through the Internet
Aside from looking through job listings found in newspapers, why not browse the internet for the latest jobs? There are also numerous websites in Dubai dedicated to employment seekers. We recommend you look for job advertisements directly posted by employers rather than those from recruitment agencies although some international and locally-based recruitment companies do offer excellent services. You can directly contact the Human Resources Department of major companies in your field of interest. Always remember that most companies do not advertise all employment vacancies. If you are lucky, they can create a position for you depending on your skills and experience.
Other Ways of Finding a Job Overseas
There are other methods that you can use when looking for a job overseas. The best method would be through your connections. This strategy applies to job seekers located in most countries worldwide. If you know someone who is already working for a company, he or she can approach the HR person and hand over your CV, while in the meantime, providing you with an excellent reference. If you do not have global connections, all is not lost. Recruitment companies can sometimes be very helpful. We recommend you do your homework before making a final decision as to which recruitment company you decide to register with. Dubai has some excellent and internationally renowned recruitment agencies but you may find those that are well advertised on the internet but are a waste of money and provide an extremely unprofessional and slow service. There are licensed recruitment agencies in Dubai such as Kershaw Leonard, BAC Middle East, and Clarendon Parker which will be able to help you find a suitable job in Dubai. The majority of recruitment agencies charge a small fee to be able to access job postings or post your CV live.
Popular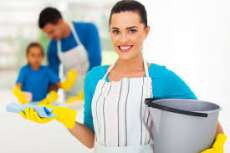 Checklist for Hiring a Maid Company in the UAE
Hiring a maid is not an uncommon practice here in the UAE. Here, women from various nations congregate to earn their living as housemaids, carrying out chores and saving enough to send money back to their families in their home countries. While having a maid may seem like a luxury to many, it can actually come as a boon, especially when you're juggling a job, children and household tasks. It's ...
10 Beautiful Places of Saudi Arabia You Must Visit
One of most important symbols of the Islamic religion of Saudi Arabia. This country known for its fascinating valleys, Red Sea beaches and striking mountains. This beautiful thirteen provinces, country have elegant places to visit at least once in a lifetime. For westerners, Saudi Arabia signifies the heart of the middle East, including rich culture, oil, Islam, Arabian night and terrorism. Howeve...
UAE Labour Law
Federal Law No 8, For 1980, On Regulation of Labour Relations Chapter I: Definitions and General Provision Definitions General Provisions Chapter II: Employment Of Workers Children And Women Section I: Employment of Workers Section II: Employment of Children Section III: Employment of Women Se...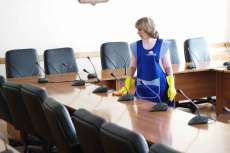 Various Types of Cleaning Services?
As the world gets busier with every day, household cleaning obligations typically turn into an overwhelming employment and as often as possible get ignored. The foundation of cleaning organizations has seen to it that this weight has been backed off shoulders of individuals and establishments. Preceding booking cleaning administrations, it is fitting to recognize what you require with regards to c...
Tips to Set up a Business in Dubai
Once its decided what type of business you are going to setup. One move further on towards its consequences and to minimize them in order to get profit to a higher extent. This require a well overview and some tips aims techniques are there that may result in profitable business in most reliable and effective way. Businessmen in the area prefer to deal with someone they are well known and trust...