Layover at night-- walking along the Marina?
March 7, 2018 / 306 / Category : Faqs
I'm going to have a layover on Monday night from 7:40pm-3:55 am. I've never been to Dubai, and after a nearly 15 hour flight I would like to get out and at least walk a little bit in the city and see the night lights and cool buildings. I don't need to shop or anything, just walking and taking pictures, so I'm not bothered if shops are closed by that time. I'm estimating I will be out and about from 9pm-midnight.
As a woman traveling alone, is this an ok idea or not? Will other people be out at this time? And if you were to pick one place to walk, is the Marina Walk a good pick?
9 Comments
LeopardTwins

1 year ago

It went ok. I went downtown but had an exasperated experience getting there. I planned to take the metro; put my credit card in to pay and it asked for a PIN. Dont have a PIN on the credit card. I didnt have time to call my bank to make sure my debit card would work (I thought my credit card would be enough, and I made the decision to venture into the city while I was boarding the plane). So, my debit card didnt work either. So I thought I would just get a taxi, because they take cards, right? Apparently not. Ive been other places that do and I just assumed that a taxi in Dubai would as well. Stupidly I didnt ask before getting in, but then again the guy didnt inform me cash only either. So I got to the Dubai Mall and hand him my card, which he says he cant take it. He asked if I had any currency and I had 10 USD but he said that wasnt enough. He proceeded to drive me around to different ATMs. I told him I already knew that it wouldnt work. My taxi bill is just racking up from all the driving around and failed ATM attempts. He kept asking me what my plan was. I told him, Look, I explained the situation. My debit card isnt working. I even tried a cash advance on my credit card and it doesnt work either. I have 10 dollars. That is my situation. He started to get irate with me: Then why did you take a taxi? If your card didnt work at the airport then why did you get in my taxi? Meanwhile he kept trying to get me to magically have a solution to this problem. (The meter at this point now reads about 79 AED) I told him that I had done everything I could do. I couldnt even call my bank yet because they were still closed at that time. He got angrier and angrier at me. I asked him, Are you telling me that I am the first person EVER to get into a taxi with no cash and only a card? I cant be. What was done in those situations? He went silent and then started berating me again. I repeated my question and he wouldnt answer me at all, refused to even say yes or no. Finally he told me to just give him the 10, mumbled something about just pocketing it and something about what he was or wasnt going to report to the taxi company. Whatever, he should have taken it when the fare was only about 30. I told him I was sorry and he said, Sorry is no excuse. I just wanted to punch him for not even having the decency to accept an apology when I clearly tried everything to rectify the situation. Anyway, I was a bit frazzled after all that so I kinda wandered aimlessly for a bit before I could enjoy my evening. Got some good pics and called it a night.

fixnum

1 year ago

How did it go?

1Deerintheheadlights

1 year ago

Keep in mind it's like 1 hr from the airport to the marina. But you can also walk around JBR (the beach). Other than a guy offering to sell you an iphone on the bridge, no other hassles. Lots of people.

BONGOmerchant

1 year ago

For three hours and if you want to see shiny buildings etc my suggestion is this: take metro from airport to Dubai mall station. Remember to look out the right side of the train for the Dubai Frame, and pass by all mega buildings on Sheikh Zayed Rd. Walk through the mall to Dubai Fountain. See fountain show at xx.00 or XX.30 in each hour. Take obligatory photo of Burj al Arab. Walk through Souk al Bahar and Palace Hotel to Sheikh Mohammad bin Rashid boulevard. Stop for tea or coffee or light meal at Karak House - Emirati restaurant with pavement cafe. Wander clockwise around boulevard to new Dubai Opera building (there is a mosque down Downtown Rd which you can look at from the outside but I dont believe you can go in unless youre a Muslim) and then back to the metro or a taxi. Its about 18-20 mins to the airport by car and there are taxis all around so you can leave any time if you think youre running late. Its very safe with people and private security everywhere. Do all that and you will have seen the shiny new flashy Dubai. An alternative would be to walk around the old gold souk or Karama district, which is more working class and Indian/Pakistani. Its a bit more charming and with plenty of Indian restaurants etc, guys playing cricket in the Square etc - but for all I know you might be on your way back to Karachi and that holds no appeal at all! The Marina area would also be safe but I dont think the architecture or setting is very distinctive.

Nebuchadnessor

1 year ago

If youve never been, I suggest you hop onto one of those late night tour buses and see the sights. Got some friends on a layover to do it a few years back and they had a grand time and got to see more of the city than they wouldve had they been walking around

ram_dxb

1 year ago

hey why don't you walk along downtown and check out the fountain and burj? if you've never been to dxb before this could be a nice thing to do.

Blue_Lunar_Monkey

1 year ago

Dubai is a pretty safe place. I have friends (female) who go for a late night run or walk in and around marina. Restaurants are usually open till midnight, and my guess is it wouldn't be isolated given this is tourist season There's marina mall, and JBR close by. You can also check the Dubai mall fountain, and then head to the water front in downtown. This will be closer to the airport, and both options are well connected by metro, and easily accessible by cab.

rohit911

1 year ago

The marina might be at the other end. Try Festival City since its close by from the airport. They have a nice waterfront area.

thekrushr

1 year ago

Marina Walk is a nice place, the shops are open late, and there are plenty of people around. You'll be just fine. Take a taxi or the metro and enjoy.
Popular
Facility Manager Designing Your Office
Functional and aesthetic workplace premises definitely produce a positive impression on the workers also as on shoppers. Since you and your staff pay most of the time within the workplace, you would like to form positive that your workplace is intended properly. Moreover, you may hardly ever do major changes within the style of your workplace. So, it's important to approach a purported facility ma...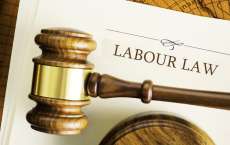 Chapter II: Employment Of Workers Children And Women - UAE Labor Law
Section I: Employment of Workers Article 9 Work is an inherent right of the Nationals of the United Arab Emirates. Non- nationals may not engage in any work within the State except in accordance with the conditions stipulated in this Law and its executive orders. Article 10 Where National workers are not available, preference in employment shall be given to: 1.Workers of other Arab nationalit...
5 Ideas to Start a Company in Dubai UAE
Restaurant Before starting a restaurant business you should determine what target population you want to cater to, while it might seem to produce a great deal of profit to go into a restaurant business that will cater to the natives, you might make more money fast if you cater to the foreigners. You could go specialize in serving Africans or run a Chinese restaurant, as this is likely to see that...
How to choose Facility Management Company in Dubai?
How to choose Facility Management Company in Dubai Dubai is well known for its cultural heritage and become popular for its luxurious hotels, beautiful beaches and deserts. Several visitors arrive there for spending their holidays and also for official purposes and even for conducting meetings. Dubai expertise their best services to people by providing the facility management services in a def...
VAT in UAE - Value Added Tax
Cabinet Decision No. (52) of 2017 on the Executive Regulations of the Federal Decree-Law No (8) of 2017 on Value Added Tax The Cabinet: Having reviewed the Constitution, Federal Law No. (1) of 1972 on the Competencies of the Ministries and Powers of the Ministers and its amendments, Federal Decree-Law No. (13) of 2016 on the Establishment of the Feder...