List of Recruitment Agencies in Dubai
November 2, 2016 / 3,495 / Category : Jobs
Complete List of Agencies, Apply for Jobs
| Agency Name | Phone Number | Link |
| --- | --- | --- |
| Accel HR Consulting | +971 4 352 4561 | Upload CV |
| MGR Management Consulting | +971 4 364 9347 | Upload CV |
| ANOC | +971 4 311 6888 | Upload CV |
| JoyIn Solutions | +971 4 553 8776 | Upload CV |
| Aarch Consulting | +971 4 358 2126 | Upload CV |
| Accel HR Consulting | +971 4 352 4561 | Upload CV |
| ACR World | +971 4 339 7277 | Upload CV |
| Adecco | +971 4 368 7900 | Upload CV |
| ANOC | +971 4 311 6888 | Upload CV |
| Antal International | +971 4 361 4601 | Upload CV |
| BAC Executive Recruitment | +971 4 337 5747 | Upload CV |
| Charterhouse | +971 4 372 3500 | Upload CV |
| Clarendon Parker | +971 4 391 0460 | Upload CV |
| Clarion Recruitment | +971 4 448 6406 | Upload CV |
| Echelon Placement Solutions | +971 4 361 8984 | Upload CV |
| Edge Executive | +971 4 368 9460 | Upload CV |
| Egon Zehnder International | +971 4 376 5400 | Upload CV |
| Elite Global Management Consultancy | +971 4 370 5001 | Upload CV |
| Emirates International | +971 4 321 8826 | Upload CV |
| Fish People | +971 50 462 1781 | Upload CV |
| Future Focus | +971 4 321 7222 | Upload CV |
| Gulf Connexions | +971 4 337 6791 | Upload CV |
| Gulfaar | +971 4 266 5741 | Upload CV |
| Hays | +971 4 361 2882 | Upload CV |
| Headway | +971 4 398 7369 | Upload CV |
| Hill McGlynn | +971 4 299 3366 | Upload CV |
| hunting heads Executive Search | +971 4 321 4459 | Upload CV |
| Ibtikar | +971 4 343 8380 | Upload CV |
| Innovations Group | +971 4 453 4388 | Upload CV |
| Inspire Selection | +971 4 368 0852 | Upload CV |
| Irwin & Dow | +971 4 434 2878 | Upload CV |
| JOBS-ME | +971 4 222 7434 | Upload CV |
| JoyIn Solutions | +971 4 553 8776 | Upload CV |
| Kershaw Leonard | +971 4 343 4606 | Upload CV |
| Kobalt | +971 4 432 8663 | Upload CV |
| Korn/Ferry | +971 4 204 5777 | Upload CV |
| Lobo | +971 4 331 3223 | Upload CV |
| MBR Group | +971 4 396 4141 | Upload CV |
| Medical International | +971 4 363 5323 | Upload CV |
| Mensana & Partners | +971 4 446 8742 | Upload CV |
| MGR Management Consulting | +971 4 364 9347 | Upload CV |
| Michael Page | +971 4 709 0300 | Upload CV |
| Morgan McKinley | +971 4 324 4094 | Upload CV |
| Morgenall | +971 4 358 3777 | Upload CV |
| Nadia | +971 4 331 3401 | Upload CV |
| Najma Consultancy | +971 4 345 5707 | Upload CV |
| Options Group | +971 4 509 6652 | Upload CV |
| Parkhouse Bell HR Consultancy | +971 4 395 1552 | Upload CV |
| Pinpoint HR | +971 4 343 8626 | Upload CV |
| Pristine Placement | +971 4 337 6721 | Upload CV |
| Radiant | +971 4 355 1506 | Upload CV |
| Recruitment Village | +971 4 368 0969 | Upload CV |
| RC Human Resources | +971 4 421 5293 | Upload CV |
| Al Samit International | +971 4 359 5152 | Upload CV |
| Santini Human Solutions | +971 4 346 8383 | Upload CV |
| Sine Wave | +971 4 398 5541 | Upload CV |
| Soundlines HR Consultancy | +971 4 453 9225 | Upload CV |
| Source One | +971 4 438 0950 | Upload CV |
| SOS Recruitment | +971 4 396 5600 | Upload CV |
| SSA Middle East | +971 4 325 5033 | Upload CV |
| Styracorp | +971 4 432 9777 | Upload CV |
| Ultimate HR solutions | +971 4 343 3737 | Upload CV |
| Al Vakil | +971 4 262 9600 | Upload CV |
| Wadi Jobs | +971 4 332 8875 | Upload CV |
Is your recruitment agency missing from this list?
Add it!
Popular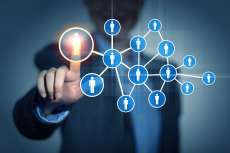 Hiring a Facilities Management Company
The facilities management line of labor aims to require care of everything from the upkeep of an ad building to security, from procurement and contract management to health and safety yet as maintaining the communications infrastructure amongst a variety of alternative aspects. A lot of organizations with differing size and specialty need their facilities befittingly maintained. These businesse...
ADS Prime Online Trading Accounts Managemnet | Forex Brokers in UAE
Location: 8th floor, CI Tower,Corniche RoadPO Box 93894,Abu Dhabi, UAE Telephone: +971 2 657 2300 Email: +971 2 657 2323 Website: http://www.adsprime.com Fax: info@ads-securities.com ADS Securities is an Abu Dhabi based and owned international financial services company, dedicated to providing the highest quality investment opportunities for institutional, private and retail clients. With...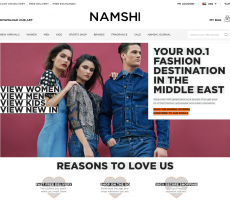 Online Shopping Fashion Dresses, Shoes & More
Namshi is a famous online destination in the Middle East for an extensive range of fashion and footwear brands. Namshi stocks both in-house as well as international brands and provides high service levels to its customers. Free shipping and free returns make this a very user-friendly shopping portal. Namshi is one of Dubai's most popular portals for shoppers who love fashion. Offering a wide...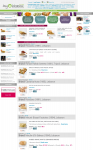 Online Lebanon Arabic Food
This is a specialty online gourmet store that offers Middle Eastern and Lebanese food items and ingredients. All the food products are 100% natural Lebanese food products. You can find everything from Arabic sweets, coffee, baked items, herbs, nuts and much more here. Operating from Beirut, Lebanon since November 2000, BuyLebanese.com is the world's first online gourmet store specialized in Leban...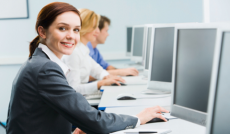 7 Benefits Of Facilities Management
In the trendy days, several countries ar undergoing through onerous economic times, so businesses ar applying all means that to scale back their price of operations. one among the foremost effective ways that businesses ought to use to scale back their price is facilities management. this is often a method that ends up in lots of saving for the business. Below ar a number of the advantages that co...