List of Recruitment Agencies in Dubai
November 2, 2016 / 3,495 / Category : Jobs
Complete List of Agencies, Apply for Jobs
| Agency Name | Phone Number | Link |
| --- | --- | --- |
| Accel HR Consulting | +971 4 352 4561 | Upload CV |
| MGR Management Consulting | +971 4 364 9347 | Upload CV |
| ANOC | +971 4 311 6888 | Upload CV |
| JoyIn Solutions | +971 4 553 8776 | Upload CV |
| Aarch Consulting | +971 4 358 2126 | Upload CV |
| Accel HR Consulting | +971 4 352 4561 | Upload CV |
| ACR World | +971 4 339 7277 | Upload CV |
| Adecco | +971 4 368 7900 | Upload CV |
| ANOC | +971 4 311 6888 | Upload CV |
| Antal International | +971 4 361 4601 | Upload CV |
| BAC Executive Recruitment | +971 4 337 5747 | Upload CV |
| Charterhouse | +971 4 372 3500 | Upload CV |
| Clarendon Parker | +971 4 391 0460 | Upload CV |
| Clarion Recruitment | +971 4 448 6406 | Upload CV |
| Echelon Placement Solutions | +971 4 361 8984 | Upload CV |
| Edge Executive | +971 4 368 9460 | Upload CV |
| Egon Zehnder International | +971 4 376 5400 | Upload CV |
| Elite Global Management Consultancy | +971 4 370 5001 | Upload CV |
| Emirates International | +971 4 321 8826 | Upload CV |
| Fish People | +971 50 462 1781 | Upload CV |
| Future Focus | +971 4 321 7222 | Upload CV |
| Gulf Connexions | +971 4 337 6791 | Upload CV |
| Gulfaar | +971 4 266 5741 | Upload CV |
| Hays | +971 4 361 2882 | Upload CV |
| Headway | +971 4 398 7369 | Upload CV |
| Hill McGlynn | +971 4 299 3366 | Upload CV |
| hunting heads Executive Search | +971 4 321 4459 | Upload CV |
| Ibtikar | +971 4 343 8380 | Upload CV |
| Innovations Group | +971 4 453 4388 | Upload CV |
| Inspire Selection | +971 4 368 0852 | Upload CV |
| Irwin & Dow | +971 4 434 2878 | Upload CV |
| JOBS-ME | +971 4 222 7434 | Upload CV |
| JoyIn Solutions | +971 4 553 8776 | Upload CV |
| Kershaw Leonard | +971 4 343 4606 | Upload CV |
| Kobalt | +971 4 432 8663 | Upload CV |
| Korn/Ferry | +971 4 204 5777 | Upload CV |
| Lobo | +971 4 331 3223 | Upload CV |
| MBR Group | +971 4 396 4141 | Upload CV |
| Medical International | +971 4 363 5323 | Upload CV |
| Mensana & Partners | +971 4 446 8742 | Upload CV |
| MGR Management Consulting | +971 4 364 9347 | Upload CV |
| Michael Page | +971 4 709 0300 | Upload CV |
| Morgan McKinley | +971 4 324 4094 | Upload CV |
| Morgenall | +971 4 358 3777 | Upload CV |
| Nadia | +971 4 331 3401 | Upload CV |
| Najma Consultancy | +971 4 345 5707 | Upload CV |
| Options Group | +971 4 509 6652 | Upload CV |
| Parkhouse Bell HR Consultancy | +971 4 395 1552 | Upload CV |
| Pinpoint HR | +971 4 343 8626 | Upload CV |
| Pristine Placement | +971 4 337 6721 | Upload CV |
| Radiant | +971 4 355 1506 | Upload CV |
| Recruitment Village | +971 4 368 0969 | Upload CV |
| RC Human Resources | +971 4 421 5293 | Upload CV |
| Al Samit International | +971 4 359 5152 | Upload CV |
| Santini Human Solutions | +971 4 346 8383 | Upload CV |
| Sine Wave | +971 4 398 5541 | Upload CV |
| Soundlines HR Consultancy | +971 4 453 9225 | Upload CV |
| Source One | +971 4 438 0950 | Upload CV |
| SOS Recruitment | +971 4 396 5600 | Upload CV |
| SSA Middle East | +971 4 325 5033 | Upload CV |
| Styracorp | +971 4 432 9777 | Upload CV |
| Ultimate HR solutions | +971 4 343 3737 | Upload CV |
| Al Vakil | +971 4 262 9600 | Upload CV |
| Wadi Jobs | +971 4 332 8875 | Upload CV |
Is your recruitment agency missing from this list?
Add it!
Popular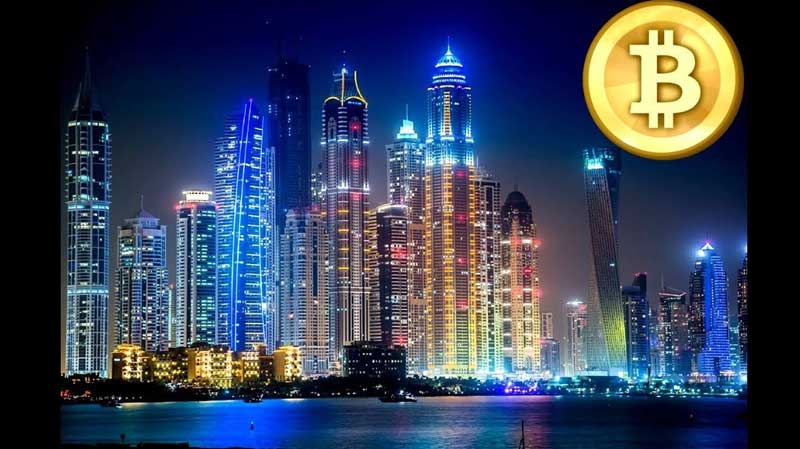 The Legal Status of Bitcoin in the United Arab Emirates
In this article we focus on the legal status of bitcoin and address the question of whether bitcoin is banned in the UAE. Recent developments in the payments regulatory environment in the UAE have turned a spotlight on the legal status of bitcoin and other cryptocurrencies in UAE. On 1 January 2017, the UAE Central Bank published the "Regulatory Framework For Stored Values and Elec...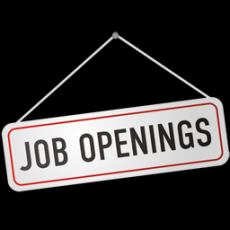 Jobs in Dubai and Middle East
Top 14 Jobs Sites in Dubai UAE By Popularity List of Recruitment Agencies in Dubai 11 Job Sites with Listings of Jobs in Dubai 7 Things to Keep in Mind When Getting a Job in Dubai 1. Search for Vacancies in Gulf As with time, the job market is getting very competitive. Check all related job vacancies, as well as any related websites for the company's complete history. This may impress...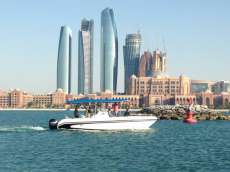 What is it like to live in Abu Dhabi?
Abu Dhabi is the more peaceful sibling, but it doesn't mean that we don't know how to have fun here! It is usually outshined by its sister Emirate Dubai because of all the shining lights, night-outs, busy streets and and the fast-paced life. Being the capital of the UAE, it is more inclined to tradition, however, Abu Dhabi has many great gems that its residents are yet to discover. It is als...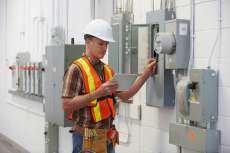 Facilities Management With CAFM
Computer power-assisted Facilities Management (CAFM) involves the formation and victimization data technology based mostly systems within the designed atmosphere. A typical CAFM system is represented as a combined CAD (CAD) or relative repository code with specific skills for facilities management (FM). Rationale of CAFM Below mentioned is that the purpose of victimization CAFM: • to he...