List of Recruitment Agencies in Dubai
November 2, 2016 / 3,495 / Category : Jobs
Complete List of Agencies, Apply for Jobs
| Agency Name | Phone Number | Link |
| --- | --- | --- |
| Accel HR Consulting | +971 4 352 4561 | Upload CV |
| MGR Management Consulting | +971 4 364 9347 | Upload CV |
| ANOC | +971 4 311 6888 | Upload CV |
| JoyIn Solutions | +971 4 553 8776 | Upload CV |
| Aarch Consulting | +971 4 358 2126 | Upload CV |
| Accel HR Consulting | +971 4 352 4561 | Upload CV |
| ACR World | +971 4 339 7277 | Upload CV |
| Adecco | +971 4 368 7900 | Upload CV |
| ANOC | +971 4 311 6888 | Upload CV |
| Antal International | +971 4 361 4601 | Upload CV |
| BAC Executive Recruitment | +971 4 337 5747 | Upload CV |
| Charterhouse | +971 4 372 3500 | Upload CV |
| Clarendon Parker | +971 4 391 0460 | Upload CV |
| Clarion Recruitment | +971 4 448 6406 | Upload CV |
| Echelon Placement Solutions | +971 4 361 8984 | Upload CV |
| Edge Executive | +971 4 368 9460 | Upload CV |
| Egon Zehnder International | +971 4 376 5400 | Upload CV |
| Elite Global Management Consultancy | +971 4 370 5001 | Upload CV |
| Emirates International | +971 4 321 8826 | Upload CV |
| Fish People | +971 50 462 1781 | Upload CV |
| Future Focus | +971 4 321 7222 | Upload CV |
| Gulf Connexions | +971 4 337 6791 | Upload CV |
| Gulfaar | +971 4 266 5741 | Upload CV |
| Hays | +971 4 361 2882 | Upload CV |
| Headway | +971 4 398 7369 | Upload CV |
| Hill McGlynn | +971 4 299 3366 | Upload CV |
| hunting heads Executive Search | +971 4 321 4459 | Upload CV |
| Ibtikar | +971 4 343 8380 | Upload CV |
| Innovations Group | +971 4 453 4388 | Upload CV |
| Inspire Selection | +971 4 368 0852 | Upload CV |
| Irwin & Dow | +971 4 434 2878 | Upload CV |
| JOBS-ME | +971 4 222 7434 | Upload CV |
| JoyIn Solutions | +971 4 553 8776 | Upload CV |
| Kershaw Leonard | +971 4 343 4606 | Upload CV |
| Kobalt | +971 4 432 8663 | Upload CV |
| Korn/Ferry | +971 4 204 5777 | Upload CV |
| Lobo | +971 4 331 3223 | Upload CV |
| MBR Group | +971 4 396 4141 | Upload CV |
| Medical International | +971 4 363 5323 | Upload CV |
| Mensana & Partners | +971 4 446 8742 | Upload CV |
| MGR Management Consulting | +971 4 364 9347 | Upload CV |
| Michael Page | +971 4 709 0300 | Upload CV |
| Morgan McKinley | +971 4 324 4094 | Upload CV |
| Morgenall | +971 4 358 3777 | Upload CV |
| Nadia | +971 4 331 3401 | Upload CV |
| Najma Consultancy | +971 4 345 5707 | Upload CV |
| Options Group | +971 4 509 6652 | Upload CV |
| Parkhouse Bell HR Consultancy | +971 4 395 1552 | Upload CV |
| Pinpoint HR | +971 4 343 8626 | Upload CV |
| Pristine Placement | +971 4 337 6721 | Upload CV |
| Radiant | +971 4 355 1506 | Upload CV |
| Recruitment Village | +971 4 368 0969 | Upload CV |
| RC Human Resources | +971 4 421 5293 | Upload CV |
| Al Samit International | +971 4 359 5152 | Upload CV |
| Santini Human Solutions | +971 4 346 8383 | Upload CV |
| Sine Wave | +971 4 398 5541 | Upload CV |
| Soundlines HR Consultancy | +971 4 453 9225 | Upload CV |
| Source One | +971 4 438 0950 | Upload CV |
| SOS Recruitment | +971 4 396 5600 | Upload CV |
| SSA Middle East | +971 4 325 5033 | Upload CV |
| Styracorp | +971 4 432 9777 | Upload CV |
| Ultimate HR solutions | +971 4 343 3737 | Upload CV |
| Al Vakil | +971 4 262 9600 | Upload CV |
| Wadi Jobs | +971 4 332 8875 | Upload CV |
Is your recruitment agency missing from this list?
Add it!
Popular
Online Shopping in the Middle East
This online shopping site was set up by experts from the fashion and eCommerce industry. The site was established with a view to bringing the latest fashion offerings to the fashion lovers of Middle East. MarkaVIP sells fashion and designer items and home décor and electronic items across the UAE. We offer a wide range of internationally acclaimed brands that cater to members with diverse needs ...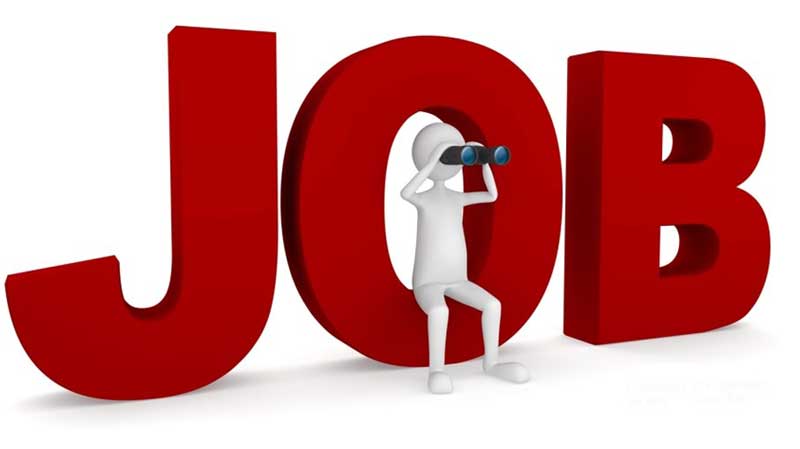 11 Job Sites with Listings of Jobs in Dubai
Job Site Name Dubai Jobs Listings Bayt Job Listings DubaiClassified.com Job Listings Dubizzle Job Listings Emirates Ads Job Listings EmiratesVillage.com Job Listings Expatriates.com Job Listings GettyDubai.com Job Listings Gulf News Job Listings Jobs123.com Job Listings Totaldubai.com Job Listings TotalJobs Job ...
JadoPado Dubai UAE Marketplace
JadoPado is an auction sale marketplace where one can buy and sell new, used and renovate items Stores are handled by individual sellers, including their product reach, order management, and fulfillment. JadoPado work is to make sure everything looks great. Top 3 Places To Go Shopping in Dubai UAE – Expats Guide 14 Most Popular Online Stores in Dubai 2016 United Arab Emirates
PSL 3rd Match: Karachi Kings vs Peshawar Zalmi, Live Streaming
Pakistan Super League Season 2 PSL 2 T20 2017 Live Streaming 3rd Match Karachi Kings vs Peshawar Zalmi, Live Streaming Click Here to Watch Live 10th February Friday 2017 Dubai Peshawar Zalmi Squad: Darren Sammy (c), Shahid Afridi, Eoin Morgan, Wahab Riaz, Shakibal Hasan, Mohammad Hafeez, Chris Jordan, Tamim Iqbal, Kamran Akmal, Sohaib Maqsood, Junaid Khan, Imran Khan Jr, Iftikhar Ahmed, Hari...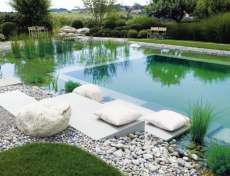 Swimming Pools Installation
On a hot summer day, having your own swimming bath is AN absolute boon. And quite the simplest way to beat the warmth, it offers relaxation, exercise, fun times and bonding with relations and sensible friends. It's no marvel many folks commit to having swimming pools put in on their properties instead of hunt down public pools in their space. Swimming pools are available in an excellent form of...