Martyr's Day 2016
October 25, 2016 / 441 / Category : Uae National Holidays 2016
Martyr's Day will be observed every year on 30 November in the United Arab Emirates.
| Year | Date | Day | Holiday |
| --- | --- | --- | --- |
| | | | |
| 2016 | 30 Nov | Wed | Martyr's Day |
It is a time of remembrance for those who have sacrificed their lives in the service of their country. Schools will close and both government and private-sector workers will have the day as a paid day off.UAE National Day, much akin to Independence Day in the United States, falls nearby Martyr's Day, on 2 December. Whenever UAE public holidays are both preceded and followed by a weekday, they can be moved to the beginning or end of the week to make a long weekend. Hence, Martyr's Day 2015 provides back-to-back days off for both private and public workers. Public workers will be off for 5 consecutive days, from 1 to 5 December.Although Martyr's Day will commemorate the fallen in civil and humanitarian services, its emphasis is clearly on military "martyrs". The reason for choosing November 30th for the holiday is that the first UAE soldier to die in defense of his country occurred on this date. It was during the Battle of Greater Tunb when Iran attempted to seize offshore Emirati islands just prior to the nation's formal unification on December 1st and 2nd. The first martyr was then killed by Iranians after he refused to lower his Emirate's flag and submit to the invaders.Other fallen servicemen who will be remembered include those who died liberating Kuwait during the First Gulf War and the 45 who have recently died in the Saudi-led alliance against Iranian intervention in Yemen. This last-named conflict was still ongoing in 2015 and is known as Operation Restoring Hope.There will be many ceremonies and events organized by local governments in observance of Martyr's Day. In every Emirate and every city, there will remembrances of fallen heroes and their acts of heroism. Both Emirati citizens and the large expatriate community will be invited to participate in these tributes.There are many monuments already being planned that will honor the nation's martyrs. A memorial square to the martyrs, for example, is slated to be built in Al Alam Park in the Emirate of Ajman. the adjacent Emirate of Sharjah will also construct a special square to honor the martyrs. Sharjah will further erect a monument on Maliha Road, which it hopes will be ready for dedication on the upcoming first Martyr's Day. A road in Sharjah University City is to be renamed Martyr's Road, and the street linking the Emirates of Ras Al Khaimah and Fujairah will be renamed Martyrs Street.
Activities
Aside from the government ceremonies being planned, three other activities to consider if you are in the UAE around the time of Martyr's Day are:
Visit Sharjah's Heritage Area, where old-style restored homes give you a look at the Emirate as it was in earlier days. You will see the Qasr Al Hosn Watchtower, the Hatta Watchtower, and Sharjah Fort, a royal residence now turned history museum.
Since National Day is so close at hand, you may want to see the National Day Air Show and other celebrations in Abu Dhabi. While there, check out Abu Dhabi's numerous historical landmarks, including those located in the Corniche city park.
Dubai's many mega shopping centers are also not to be missed. Preeminently, there isDubai Mall with its 1,200 stores, a virtual city all its own. It includes an ice rink, aquarium, and 150 food outlets. Also look for Mall of the Emirates, which has 560 stores, and for West LA Boutique. Finally, you should not miss the chance to enjoy Dubai's long, sandy beaches, such as Jumeirah Beach Strip in Jumeirah Park and Kite Beach, where kite surfing is very popular.
Visiting the UAE during Martyr's Day will give you a chance to learn of Emirati history and culture and to take part in public celebrations. The patriotic enthusiasm of UAE citizens will be on display, and there will be much activity. It is best to book early if you want to arrive in time for the observance of Martyr's Day in the UAE since flights could become scarce if you wait until the last minute.
Popular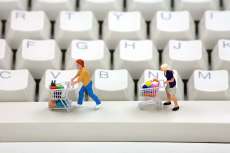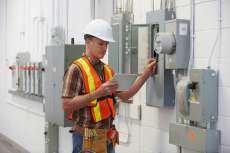 Facilities Management With CAFM
Computer power-assisted Facilities Management (CAFM) involves the formation and victimization data technology based mostly systems within the designed atmosphere. A typical CAFM system is represented as a combined CAD (CAD) or relative repository code with specific skills for facilities management (FM). Rationale of CAFM Below mentioned is that the purpose of victimization CAFM: • to he...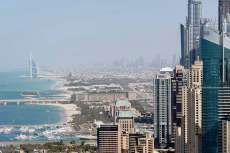 List of Recruitment Agencies in Dubai
Complete List of Agencies, Apply for Jobs Agency Name Phone Number Link Accel HR Consulting +971 4 352 4561 Upload CV MGR Management Consulting +971 4 364 9347 Upload CV ANOC +971 4 311 6888 Upload CV JoyIn Solutions +971 4 553 8776 Upload CV Aarch Consulting +971 4 358 2126 Upload CV Accel HR Consulting +971 4 352 4561 Upload CV ACR ...
Mobile Shopping Axiom Telecom
Axiomtelecom is the largest distributor and authorized dealer across the Middle East, of some of the most acknowledged mobile brands in the world. Axiomtelecom deals with different telecom operators in each of the countries where they operate. Top 3 Places To Go Shopping in Dubai UAE – Expats Guide 14 Most Popular Online Stores in Dubai 2016 United Arab Emirates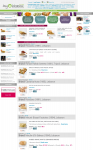 Online Lebanon Arabic Food
This is a specialty online gourmet store that offers Middle Eastern and Lebanese food items and ingredients. All the food products are 100% natural Lebanese food products. You can find everything from Arabic sweets, coffee, baked items, herbs, nuts and much more here. Operating from Beirut, Lebanon since November 2000, BuyLebanese.com is the world's first online gourmet store specialized in Leban...