Online Shopping Fashion Dresses, Shoes & More
October 24, 2016 / 728 / Category : Online Shopping In Dubai
Namshi is a famous online destination in the Middle East for an extensive range of fashion and footwear brands. Namshi stocks both in-houseas well as international brands and provides high service levels to its customers. Free shipping and free returns make this a veryuser-friendly shopping portal.
Namshi is one of Dubais most popular portals for shoppers who love fashion.Offering a wide range of brands, including premium brands in shoes, clothing andother fashion accessories, the website offers great deals for men, women andchildren as well as a free 14-day return policy for dissatisfied customers.
Young, fun and original, Namshi offers a totally unique online retail experience for the Middle East. Fashion-conscious, 20-something customers choose Namshi for its aspirational yet accessible product selection, huge choice of brands and authentically urban aesthetic. Born in 2011, Namshi has grown into a brand that champions digital innovation, has a fiercely independent spirit and inspires its fashion loving customer to experiment with their style. Its vast product mix includes exclusive in-house collections, sports & activewear, and globally-recognised brands, carefully curated for a style-obsessed following.
Popular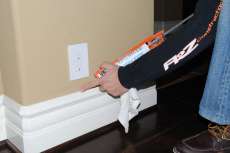 Regular Home Maintenance by Professionals
Does your house look boring? Regular home maintenance is necessary to keep your residential house in prime condition. Maintaining the house on an everyday basis pays off within the future by eliminating any attainable demand for major works and expenses. additionally, preventative home maintenance permits keeping the worth of your space/property. pocket money nowadays on home maintenance can mean ...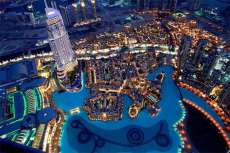 4 Useful Tips If you are Moving to Dubai
Dubai is becoming one of the favorite cities for tourists, short term and long term residents, job seekers and people who are looking to invest their money in real estate. The city of Dubai is growing at a rapid phase. The real estate market in Dubai is on an increasing trend and hence there are many investors worldwide who wish to invest in this city. Living in dubai is a great experience. The st...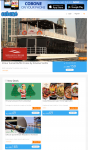 Dubai Deals, Coupons & Special Offers
Launched in July 2010 in Dubai, as part of the Jabbar Internet Group, Cobone features a daily market-focused deal on the best things to do, see, eat and buy in cities across the Middle East. Cobone is an easy and fun way to get fantastic deals on great experiences in your city. The company was founded in 2010 by Paul Kenny, an Irish entrepreneur. Shopping with Cobone is easy! When you see an un...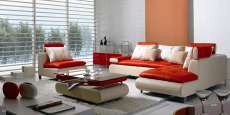 Keeping Cream Leather Sofas Clean
Anything white or cream can be harder to keep clean. Garments, sacks, or bits of furniture in these shades are more inclined to getting filthy and can request a considerable measure of time and exertion for support. Dull hued calfskin coaches, for example, are most likely less demanding to keep clean than cream cowhide couches. Be that as it may, there are some approaches to help you take care of ...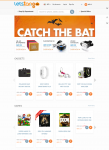 Online shopping in Dubai, Abu Dhabi
Letstango.com is very user-friendly – it offers to users support via live chat, instant shopping assistance and digital shopping assistance to customers. A wide range of goods is available, ranging from fashion to sports to electronics. Cash on delivery (COD) payments are accepted, and special fast delivery options are available. Top 3 Places To Go Shopping in Dubai UAE – Expats Guide 14 Mos...