Online Shopping Fashion Dresses, Shoes & More
October 24, 2016 / 728 / Category : Online Shopping In Dubai
Namshi is a famous online destination in the Middle East for an extensive range of fashion and footwear brands. Namshi stocks both in-houseas well as international brands and provides high service levels to its customers. Free shipping and free returns make this a veryuser-friendly shopping portal.
Namshi is one of Dubais most popular portals for shoppers who love fashion.Offering a wide range of brands, including premium brands in shoes, clothing andother fashion accessories, the website offers great deals for men, women andchildren as well as a free 14-day return policy for dissatisfied customers.
Young, fun and original, Namshi offers a totally unique online retail experience for the Middle East. Fashion-conscious, 20-something customers choose Namshi for its aspirational yet accessible product selection, huge choice of brands and authentically urban aesthetic. Born in 2011, Namshi has grown into a brand that champions digital innovation, has a fiercely independent spirit and inspires its fashion loving customer to experiment with their style. Its vast product mix includes exclusive in-house collections, sports & activewear, and globally-recognised brands, carefully curated for a style-obsessed following.
Popular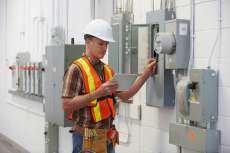 Facilities Management With CAFM
Computer power-assisted Facilities Management (CAFM) involves the formation and victimization data technology based mostly systems within the designed atmosphere. A typical CAFM system is represented as a combined CAD (CAD) or relative repository code with specific skills for facilities management (FM). Rationale of CAFM Below mentioned is that the purpose of victimization CAFM: • to he...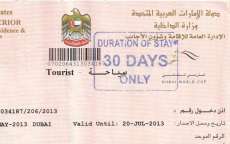 Can I work on visit or tourist visa in Dubai or other states of UAE?
It is illegal to work on a visa other than a valid employment visa in Dubai. However, you may come on a visit or tourist visa and actively search for jobs in Dubai. Under recent legislation pertaining to employment visas, successful candidates who are hired by Dubai employers are required to exit the UAE pending release of their Employment Visas. Clearly, any employer asking you to start work i...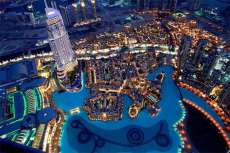 4 Useful Tips If you are Moving to Dubai
Dubai is becoming one of the favorite cities for tourists, short term and long term residents, job seekers and people who are looking to invest their money in real estate. The city of Dubai is growing at a rapid phase. The real estate market in Dubai is on an increasing trend and hence there are many investors worldwide who wish to invest in this city. Living in dubai is a great experience. The st...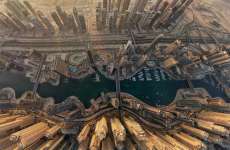 11 Amazing Photos of Dubai
Dubai is a city in the United Arab Emirates, located within the emirate of the same name and is one of the seven emirates that make up the country. Photo by: Michael Cruz Stunning view of Dubai downtown from above. Photo by: AirPano.com Burj Khalifa, known as Burj Dubai prior to its inauguration is the tallest man-made structure in the world, at 829.8 m. Photo by: Guido Merkelbach Extremely ...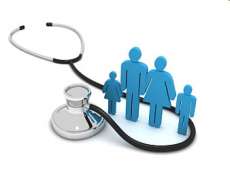 Clinics, Hospitals and Healthcare in Dubai UAE Expats Guide
People from different countries have different kinds of concerns and questions. If you are moving to this developing city of the Middle East, you don't need to worry about the quality of medical facilities. They are the finest like the developed countries. Clinics in Dubai have top-notch medical equipment and cooperative medical staff. People who are new to the climate in Dubai or other states of ...