On-line Grocery shopping in Dubai
March 5, 2018 / 341 / Category : Faqs
I've never tried buying groceries online here. Can anyone with extensive experience chime in?
Who has the best quality food?
Best Quality service.
Best cost/quality ratio.
My biggest concern is vegetables. I like to carefully pick them myself to get the freshest best looking pieces. I guess I could do the veggies myself and use the service for other staples.
Anyone have experience?
20 Comments
ramyrakan

1 year ago

Try instashop app, i use it for months now without any problem

bizarreapple

1 year ago

I order from greenheart organic farm quite a bit, particularly in the summer months when Farmers Market on the Terrace isn't on. The deliveries are always on time, they offer free delivery at a low-ish minimum spend, the produce is amazing, and they have some lovely niche products that they price lower than other Dubai organic product sellers. I used to order from earlybird.ae quite a lot because their prices are the same as the supermarket, minus the heavy lifting of goods like soda and milk cartons, and they offer free delivery if you can wait for their scheduled delivery day. Great service. However they stopped selling my family's preferred brands of milk and soda.

startuphameed

1 year ago

Exactly my argument for over a year here. There are only two scenarios where it would work here. Sell stuff that people are longing for and are not available in supermarkets. 2.Target lazy people.

Muhaisnah4

1 year ago

Even the most remote areas will have a choitram or spinneys Remote areas have small groceries. Spinneys and Choithrams are only found in upmarket areas.

pchees

1 year ago

I use trolley.ae sometimes. Quality is fine, although they tend to run out of stock on certain items when you order. Delivery has always been on schedule as agreed. One thing is that they accept international debit/credit cards which is useful for me.

xcal15

1 year ago

KIbsons.ae https://www.kibsons.com/

RealLiveInternetLady

1 year ago

My vote for Kibsons too. The berries in particular are good, cheap pumpkin, broccoli etc compared to in-store and I've only have an issue once when something was bruised - they replaced it the next day.

yakodman

1 year ago

Hey do you go with the regular veggies option or organic.

yakodman

1 year ago

Hey if you care about fresh picked vegetables I run a farm that delivers fresh organic veggies called emirates bio farm

mrinalbh

1 year ago

Try shopinc.com. Ordered items before. Good service and reliable.

startuphameed

1 year ago

How about helping the friendly neighbourhood grocery shop for basic regular shopping and using online grocery platforms just when you want something "different" that's not available everywhere?

ammarfrz

1 year ago

Try out this app called fresh culture, they have their own warehouse. And they are suppliers too

AiChyan

1 year ago

I typically get my groceries online from lulu. They are very reliable and deliver in the time frame I specify. I rarely order fresh produce from them but in the few times I did they sent good quality stuff. For produce like another poster I signed up with farmbox. A small box twice a month is enough for us as a family of three.

fletchindubai

1 year ago

KIbsons.ae They are one of the companies that supply Spinneys, so you're buying the stuff direct before Spinneys add their mark up on top. And it's a LOT cheaper.

c_brizzle

1 year ago

Kibsons for me online. Just so convenient. For around 150 I get a box full of fruit and veg that lasts a few weeks. You just have to be careful on prices.

bystander1981

1 year ago

my experience with Lulu is pretty good, but you must pay close attention to what you're ordering - otherwise, my feeling is they pick the best stuff.

msjihds

1 year ago

If you have the time to do grocery shopping, it is always best to do so. I find it much more cheaper to go on the grocery(bigger ones like carrefour,co-op etc). Nothing like handpicked produce. Also buying stock of food if you regularly cook is always a good idea. But for some people who cooks only when they have the time or when they are in the mood (like me), I find online shopping a good option since I can schedule the delivery to be on the right time as when I reach home from work. Saves me time and energy instead of going for a grocery run. Been doing online grocery shopping for quite some time now and the items are usually fresh and good. Except for this one time when they delivered an "expired" meat, which i asked for an exchange.

opiza

1 year ago

Very happy with farm box. Super fresh and high quality veggies. Check out their site and see whats in each months box and if its a good fit for you. Can be weekly or bi-monthly and can be paused if you go on holiday

drromancer

1 year ago

Online shopping is still catching up in the UAE... Think the only online retailer (to the best of my knowledge) who provides vegetables online is Lulu... Considering their massive network, it would be a safe bet to say their produce should be decent.

mythodeath

1 year ago

The only reason why online grocery shopping hasn't picked up in this part of the world is because there are supermarkets and grocery shops at every corner. They deliver to your home and some of them even give credit. You can just pop into one of them. Even the most remote areas will have a choitram or spinneys
Popular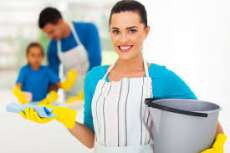 Checklist for Hiring a Maid Company in the UAE
Hiring a maid is not an uncommon practice here in the UAE. Here, women from various nations congregate to earn their living as housemaids, carrying out chores and saving enough to send money back to their families in their home countries. While having a maid may seem like a luxury to many, it can actually come as a boon, especially when you're juggling a job, children and household tasks. It's ...
Facilities Management With Use Of CAFM
Computer-assisted  Facilities Management (CAFM) involves the formation and victimization info technology primarily based systems within the engineered atmosphere. A typical CAFM system is represented as a combined package (CAD) or relative repository package with specific skills for facilities management (FM). Rationale of CAFM Below mentioned is that the purpose of victimization CAFM: '...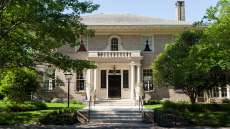 Secrets to Successful Home Buying
If you're inquisitive about shopping for a home, it's vital to think about your monetary obligations once you own the property. many of us target the mortgage needs, however, ignore different expenses, as well as the land tax, house owner association dues and utilities. moreover, once you purchase a home, you want to be able to purchase potential property tax increments, maintenance, and repairs. ...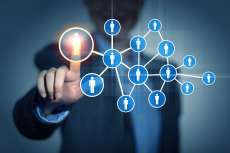 Hiring a Facilities Management Company
The facilities management line of labor aims to require care of everything from the upkeep of an ad building to security, from procurement and contract management to health and safety yet as maintaining the communications infrastructure amongst a variety of alternative aspects. A lot of organizations with differing size and specialty need their facilities befittingly maintained. These businesse...
Advantages of Online Trading in Dubai
Benefits of Online Trading in Dubai Advantages of Online Trading in Dubai include, fully automated trading process which is broker independent, informed decision making and access to advanced Online Trading in Dubai tools, It has direct control over their Trading portfolio, ability to trade multiple markets and/or products, real-time market data, faster trading execution which is crucial in day...