Stay in RAK, work in Dubai. What do you think?
March 7, 2018 / 341 / Category : Faqs
So I am almost coming to the end of my current tenancy contract in Dubai. I have been living in the same apartment for 3 years and now I am considering moving out of Dubai (yes, completely out). This is not to save on rent, but purely because I need a break from the busy city i.e. Dubai.
Abu Dhabi would have been my preferred choice because I love that city and in spite of being the big sprawling Capital, after the peak hours and during weekends, everything and everyone is so chill. Also it's less touristy than Dubai.
But lately I have been hearing a lot of people commuting to Dubai from Ras Al Kaimah. Reasons why I think I will like it in RAK:
Shorter commute to Dubai than Abu Dhabi. I only work on average 16 days a month (a mix of weekdays and weekends, days and nights. Shift work, bruh). So I won't be coming to Dubai every weekday.

The areas of Al Hamrah, Marjan Island and Mina Al Arab is what I think would be ideal for me. Definitely more upmarket and hence, expensive, than central RAK but it's fairly new area and closer to Dubai. Very easily accessible from E311 without going thru any city traffic. Each way commute without major traffic shouldn't be taking more than an hour.

Since I will be coming to Dubai for work, if there's anything that needs to get done in Dubai can easily be covered in those days.

Mountains. And RAK has lots of it. I am a huge fan of nature and hiking. While summer won't be ideal, but I definitely see myself enjoying them during my days off in the cooler months. Also why I would like to get out of Dubai.

Unlike Sharjah and Ajman, RAK seems to be trying to get more attention on the world stage. And I doubt there's ever a traffic jam in RAK, unlike Sharjah and Ajman. I am also guessing that everyday expenses like grocery will work out a little bit cheaper in the long run, than Dubai.
What do you all think? Any major change that I have overlooked? If I decide to try it out, I'll still stay for a minimum one year.
The biggest one I can think of is going to and from the airport in Dubai. Because I get a lot of days off, I tend to make short trips for leisure every now and then. If I can find a way to park my car in Dubai for a few days while I jet out, it should be fine.
Edit: Forgot to mention, I am single. So no kids' schools or wife's work to worry about.
26 Comments
burksterdxb

1 year ago

Yup, that's encouraging to know. Thanks for that.

burksterdxb

1 year ago

This is great! Thanks for the link. I hope this becomes a regular service.

PatrolInSand

1 year ago

I knew with someone & his family who lived in RAK and worked in DAFZA. He commuted every day. He said the only issue was Sharjah traffic, so he came in early(ish) and left either mostly early or late to miss the traffic. If you have that flexibility then he'd recommended it. Worst case, it's only for 1 year and then you can come back to Dubai if you want.

stalkhold

1 year ago

I knew someone who used to live in RAK and commute daily as his timings were odd hours so roads were nearly empty at those times. So it is doable. I'd suggest go for it. As for the Airport thing RAK TDA has a solution for this https://m.khaleejtimes.com/nation/ras-al-khaimah/special-bus-service-to-ras-al-khaimah-from-dubai-airport

RayieDubai

1 year ago

Wow, in which company you're working. Good timings though :)

Rastapugo

1 year ago

why not Zoidberg?

Razzler1973

1 year ago

I thought about this myself a few times, I can work from home a lot too. Commute is the main issue but in terms of pleasant place to live I prefer RAK to Abu Dhabi. Can always get over to Fujairah at weekends too

lovecarscantafford

1 year ago

Just get a place through AirBnB in those areas for a few days and see how you like it.

burksterdxb

1 year ago

On the contrary, I actually thought there's a fair bit of expat women in the areas around Al Hamra. Spoke to a teacher last night and she mentioned that most of them are either teachers or in the hotel industry. Which part of RAK are you at?

StripedSocksMan

1 year ago

We had a few guys living in RAK and commuting to Dubai, it will take you longer than a hour for sure. It usually took them about a hour and a half to get to work, one of the guys would leave 2 hours early on work days just to compensate for delays.

burksterdxb

1 year ago

I'll take you up on that offer. That said, why is RAK so popular with Russians?

burksterdxb

1 year ago

Yea true, but like I mentioned, my work start/end times are not alligned to the rest of the people in Dubai (or in the world, for that matter).

burksterdxb

1 year ago

I've been looking at rentals in RAK. Most of them that I have my eyes on, are all annual contracts. Surprisingly, a lot of them are 12 monthly cheques!

burksterdxb

1 year ago

My work times are staggered. Typically shifts end at 2AM/PM, 6AM/PM or 10AM/PM. I can only see traffic becoming a problem when I finish at 6PM. And I only need to join those three roads in Al Qusais, I wouldn't have considered it if work was in Marina or even Bur Dubai. I'm guessing traffic eases up after National Paints on a typical day.

AkaClarky

1 year ago

If you think it will take an hour each way you are only thinking best case scenario, I.e. no accidents etc Id factor in an hour and a half most days each way. Work colleague does this commute daily and its a nightmare.

drromancer

1 year ago

Where do you work? There are three routes to RAK: Via SMBZ, SZR, and Emirates Road. All three of these roads are packed with traffic from 6-9pm. It takes a minimum of an hour to clear past the traffic to go beyond Sharjah. Be prepared to spend most of your adult life in the car.

bladewidth

1 year ago

With the soft rental market, you could potentially try this arrangement for a few months before really going in long term?

Genie52

1 year ago

"smash your car, and then make it look like it's your fault" that sounds quite educated and skilled to me :)

zappymagician

1 year ago

Honestly it's a very chill place to live. I'm living in Mina al Arab, if you'll move here or nearby let's celebrate that with shisha or coffee, hit me up.

Jazon-X

1 year ago

There is no women in RAK. I'd find it pretty boring, and the locals there are rude uneducated kind who'd probably smash your car, and then make it look like it's your fault.

startuphameed

1 year ago

Fabulous plan since you are single. Go for it and share your experience:)

burksterdxb

1 year ago

Roundabout overload. And no sea.

wassupyoyo

1 year ago

Why not Al Ain..

exvu

1 year ago

Should go for it. RAK is a great place and theres almost no traffic here

TenFoldMassacre

1 year ago

What exactly do you do that gives you so much flexibility?

yopla

1 year ago

If you can handle the commute go for it.
Popular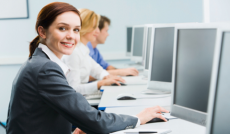 7 Benefits Of Facilities Management
In the trendy days, several countries ar undergoing through onerous economic times, so businesses ar applying all means that to scale back their price of operations. one among the foremost effective ways that businesses ought to use to scale back their price is facilities management. this is often a method that ends up in lots of saving for the business. Below ar a number of the advantages that co...
PSL 3rd Match: Karachi Kings vs Peshawar Zalmi, Live Streaming
Pakistan Super League Season 2 PSL 2 T20 2017 Live Streaming 3rd Match Karachi Kings vs Peshawar Zalmi, Live Streaming Click Here to Watch Live 10th February Friday 2017 Dubai Peshawar Zalmi Squad: Darren Sammy (c), Shahid Afridi, Eoin Morgan, Wahab Riaz, Shakibal Hasan, Mohammad Hafeez, Chris Jordan, Tamim Iqbal, Kamran Akmal, Sohaib Maqsood, Junaid Khan, Imran Khan Jr, Iftikhar Ahmed, Hari...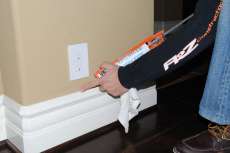 Regular Home Maintenance by Professionals
Does your house look boring? Regular home maintenance is necessary to keep your residential house in prime condition. Maintaining the house on an everyday basis pays off within the future by eliminating any attainable demand for major works and expenses. additionally, preventative home maintenance permits keeping the worth of your space/property. pocket money nowadays on home maintenance can mean ...
Exactly how hot does it get in Dubai?
Anyone who has lived in Dubai in summer will say that it's an experience like no other. With temperatures reaching 50ºC, the heat is stifling and air-conditioning is essential. Restaurants close outside dining areas, many expat families escape to their home country for the summer months and the rest simply stay inside. For holiday makers the weather might be a treat; for those who have to live ...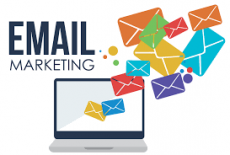 5 Techniques To Improve Response For Your Email Marketing in Dubai UAE
Generally, with any kind of marketing campaign in Dubai UAE, people need to see your message 7 to 12 times before they take action. This is why email marketing is so effective. It allows you to easily send a number of messages in a affordable manner and develop a long lasting relationship with your target audience so that they turn into customers for life. Here are 5 strategies to maximize the suc...