The Legal Status of Bitcoin in the United Arab Emirates
July 26, 2017 / 4,520 / Category : Dubai Guide
In this article we focus on the legal status of bitcoin and address the question of whether bitcoin is banned in the UAE.

Recent developments in the payments regulatory environment in the UAE have turned a spotlight on the legal status of bitcoin and other cryptocurrencies in UAE. On 1 January 2017, the UAE Central Bank published the "Regulatory Framework For Stored Values and Electronic Payment Systems" (see also United Arab Emirates – the New Digital Payments Regulatory Landscape).The focus of the Regulations was "to facilitate robust adoption of digital payments across the UAE in a secure manner," but the Regulations contained the following statement which initially caused some concern among the cryptocurrency community in the UAE:

"D.7.3. Provisions for Virtual Currencies – All Virtual Currencies (and any transactions thereof) are prohibited"
https://www.centralbank.ae/en/pdf/notices/Regulatory-Framework-For-Stored-Values-And-Electronic-Payment-Systems-En.pdf

https://www.lw.com/thoughtLeadership/LW-UAE-new-digital-payments-regulatory-landscape

http://slc.dubai.gov.ae/en/AboutDepartment/News/Lists/NewsCentre/DispForm.aspx?ID=260&ContentTypeId=0x01001D47EB13C23E544893300E8367A23439

https://www.lw.com/thoughtLeadership/LW-CFTC-first-bitcoin-enforcement-action

https://news.bitcoin.com/uae-not-ban-bitcoin/

On its own terms, this statement was open to one possible interpretation as banning bitcoin and all other cryptocurrencies in the UAE. On 1 February 2017, the Governor of the UAE central bank, His Excellency Mubarak Rashed Khamis Al Mansouri, issued a statement to Gulf News saying that "these regulations do not cover 'virtual currency'" and "these regulations do not apply to bitcoin or other cryptocurrencies, currency exchanges, or underlying technology such as Blockchain." He further added that virtual currencies are under review by the Central Bank and new regulations will be issued as appropriate. This, and the report from the Dubai Supreme Legislation Committee in November 2016 that it was considering "the present and future of the legislative and legal frameworks related to cryptocurrency known as Bitcoin" is a very welcome signal that the UAE is seeking to develop mature regulatory environment for the use of bitcoin and other cryptocurrencies and we eagerly await further guidance from the UAE authorities on this subject.
In the interim, the question remains – what is the current legal status of bitcoin in the UAE?
Bitcoin – a currency or a commodity?

A threshold question in considering the legal status of bitcoin is whether it is classified in a jurisdiction as a commodity (like gold) or a currency (like dirhams or US dollars). There is no clear international consensus on this question at the moment – in the US, bitcoin has been treated as a commodity by the Commodity Futures Trading Commission and in the European Court of Justice, bitcoin has been treated as a currency for VAT purposes. Why does this matter? It matters for a number of reasons:

From a regulatory authority perspective, if bitcoin is treated as a commodity it would fall under the regulatory remit of the UAE Securities and Commodity Authority, whereas if treated as a currency, it would fall under the regulatory authority of the UAE Central Bank.

From a tax perspective, if bitcoin is a commodity, it may be subject to a sales tax such as VAT, whereas if it is a currency then it would not be subject to such taxation. While this is not currently an issue in the UAE, it may become an important issue once VAT is introduced in 2018.
From a property rights perspective, if bitcoin is a commodity then it is a form of property over which specific title can be asserted and transferred, whereas if bitcoin is a currency then a bitcoin simply represents a claim to the value represented by the bitcoin, but not a form of property in and of itself. This distinction may seem unimportant on the surface but raises significant issues with respect to how bitcoins should be treated for in matters of trustee obligations, intestacy, sales of goods and bankruptcy and insolvency.

UAE authorities have yet to issue formal guidance on the whether they view bitcoin as a currency or a commodity, but it is arguable that the new Regulations, while not prohibiting bitcoin outright, do operate to prohibit the use of bitcoin as a form of currency in the UAE for payments or money remittances and by default the only use case of bitcoin that is not currently prohibited under UAE law is trading bitcoin as a commodity. This position may change – as noted above the UAE Central Bank and Dubai Supreme Legislative Committee are considering the legal status of bitcoin and may issue regulations in which bitcoin is clearly treated as a form of currency and permitted to be used as such in the UAE. Until that happens, businesses that treat bitcoin as a currency that can be used as a form of payment in the UAE or currency remittances from the UAE should proceed cautiously and seek further guidance as to whether or not their services are affected (or prohibited) by the current draft of the new Regulations.
What about blockchain? Is it treated the same way as bitcoin and cryptocurrencies?
It is very important to make a distinction between blockchain as an enterprise and social technology and bitcoin as simply one use case, albeit the most successful use case to date, of that technology. At a very basic level, a blockchain is a distributed ledger that records bitcoin transactions and is akin to an electronic database ledger used by financial services organizations to record fiat currency transactions. We will discuss the laws applicable to the use of blockchain by a public or private sector entity in a future article, but in terms of asking whether or not blockchain is permitted in the UAE, it would appear that there are no laws that prohibit the use of blockchain as an alternative to a more traditional database ledger.
Where next for bitcoin and blockchain in the UAE?
Bitcoin and blockchain appear to be on the radar of the UAE Government and the UAE Central Bank. The above report from the Dubai Supreme Legislation Committee notes that the UAE, "should be among the first in the region and the world to establish a legislative framework and a financial and organisational structure for this technology." This would be a welcome development and in the next article we will set out the case for regulating bitcoin and cryptocurrencies and outline some possible approaches to creating a regulatory environment that protects confidence in the UAE's financial systems, protects the consumer, supports the UAE's smart government initiatives and drives innovation and growth in the fintech, payments and blockchain sectors.
source: http://www.al-mirsal.com/2017/02/16/the-legal-status-of-bitcoin-in-the-united-arab-emirates/
Popular
Mobile Shopping Axiom Telecom
Axiomtelecom is the largest distributor and authorized dealer across the Middle East, of some of the most acknowledged mobile brands in the world. Axiomtelecom deals with different telecom operators in each of the countries where they operate. Top 3 Places To Go Shopping in Dubai UAE – Expats Guide 14 Most Popular Online Stores in Dubai 2016 United Arab Emirates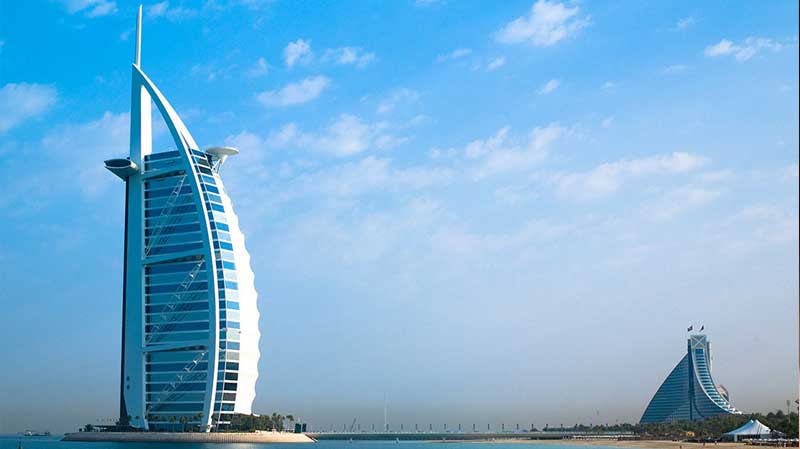 50 Interesting Facts About Dubai
Dubai is one of the most progressive and revolutionized cities in the world while the United Kingdom is already considered the pioneer of Industrial Revolution. Changing the location is strenuous task and those Englishmen who are moving from the Queen's land to land of desserts should know that One should have complete dedication towards this as the conditions would be different. Yes, it...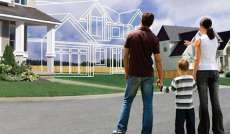 Factors to Consider When Buying a Home
A selection typically needs to be created between shopping for and dealings property. To assist you to create associate familiar call, you wish to see the time you look for to remain in this space and also the monthly monetary obligations you'll afford. If you're reaching to sleep in a selected space for quite five years, it makes plenty of sense to shop for a home. On the opposite han...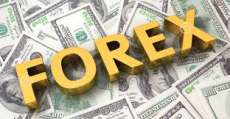 Introduction to Forex Trading
If you were wondering; forex trading is nothing more than direct access trading of different types of foreign currencies. In the past, foreign exchange trading was mostly limited to large banks and institutional traders however; recent technological advancements have made it so that small traders can also take advantage of the many benefits of forex trading just by using the various online tra...
5 Ideas to Start a Company in Dubai UAE
Restaurant Before starting a restaurant business you should determine what target population you want to cater to, while it might seem to produce a great deal of profit to go into a restaurant business that will cater to the natives, you might make more money fast if you cater to the foreigners. You could go specialize in serving Africans or run a Chinese restaurant, as this is likely to see that...