Top 10 Online Job Hunting Tips. Here's how LinkedIn can help you find and attract the best opportunities.
September 13, 2018 / 394 / Category : Jobs
1. Make time Schedule at least 15 minutes a day to work on your resume, update and check online networking profiles and search job listings. Opportunities come and go quickly, so you need to be in the game on a daily basis.
2. Get noticed what better way to impress a recruiter than to have a professional networking profile be the first search result for your name? Completing your LinkedIn profile to 100% will increase your search ranking and give employers a good impression.
3. Be keyword savvy Make sure your profile is full of keywords that will attract a recruiter's attention. Look through job postings and LinkedIn profiles that appeal to you and incorporate some of the same words or phrases. In addition to job- and industry-specific words, include leadership terms (captain, president) and action words (managed, designed.)
4. Reach out Connect on LinkedIn with everyone you know – friends, family, neighbors, professors, family friends, internship colleagues and others. Once you're connected, send each person a friendly message on LinkedIn, asking if they would keep an eye out for the particular kind of job or jobs you're seeking, or if they can introduce you to other helpful contacts.
5. Spread the word to build your credibility and stay on people's radar during your job hunt, regularly update your status on LinkedIn and other social networks. You might share links to articles you think would be relevant to people in your field, events you're attending and good career news.
6. Get into groups beyond connecting to individuals, join LinkedIn groups related to your alma mater, professional associations, volunteer organizations and industries you want to join. Every discussion in which you comment is an opportunity to market yourself to people who might be hiring, and every group also contains a "Jobs" tab.
7. Search high and low LinkedIn's job postings don't just tell you who is hiring, they tell you how you are personally connected to that company through your network. Even when you see a job listed on another site, LinkedIn can help you research people at that company and tell you how you are personally connected. No matter where you look for jobs, cast a wider net by altering your search terms and location criteria from time to time.
8. Follow companies when you see a job you like on another job board, use LinkedIn as a company research tool. Check out the LinkedIn Company Page of any organization where you'd like to work and click "Follow Company." Those organizations activities (job postings, hires, announcements) will appear on your homepage and alert you to potential opportunities.
9. Persist (without pestering) Sending follow- up messages through LinkedIn can help you stand out from other candidates. Every time you send someone a message through LinkedIn, the recruiter or hiring manager can easily click over to your profile and check out your credentials.
10. Use the LinkedIn Student Jobs Portal You can access entry-level jobs and internships at some of the best companies worldwide at our student and recent grad job portal.
Popular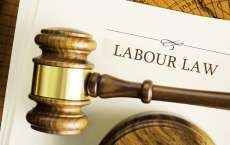 Chapter III: Employment Contracts, Records and Wages - UAE Labor Law
Article 42 An apprenticeship contract is one whereby a firm owner undertakes to provide full vocational training consistent with the professional standards to another person who has completed at least 12 years of age, who, in turn, undertakes to work for the employer during the training period subject to such terms and for such period as mutually agreed. The apprenticeship contract shall be in w...
Best Online Deals of Crossbody Bag for Girls - Backpack for Girls Blue Black
Description - Price $15 Elegant looking handbag for kids. Product Features: Target Group: Girls Brand: I See Fashion Type: Crossbody Bag Color: Red Color Details: Red and Black Pattern: Solid Fabric Type: Polyethylene Interior Features: 1 Main section with zipper closure Exterior Features: 1 Small zipper pocket, 2 side pockets Adjustable Strap: Yes Removable Strap: Yes Fa...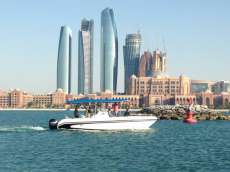 What is it like to live in Abu Dhabi?
Abu Dhabi is the more peaceful sibling, but it doesn't mean that we don't know how to have fun here! It is usually outshined by its sister Emirate Dubai because of all the shining lights, night-outs, busy streets and and the fast-paced life. Being the capital of the UAE, it is more inclined to tradition, however, Abu Dhabi has many great gems that its residents are yet to discover. It is als...
Sparkling Cleaning Services Company
A careful cleaning of your house is an assignment that is vital however overwhelming. The normal mortgage holder is reluctant to play out the task, knowing completely well, that by the day's end, he will have a home that looks not considerably not quite the same as it did when he began in the morning. Luckily, proficient administrations for house cleaning can be depended upon to assume responsibil...