Tourist information request
March 9, 2018 / 372 / Category : Faqs
Greetings from Turkey,
Firstly I hope im not bothering, as a solo traveler im going to visit Dubai for a week and i need help about my trip.
1- As a solo traveler I want to hang out with local people, whats the best way to find some people there?
2-Im planning to visit a theme park, water park, Ferrari world in Abu Dhabi and La Parle but these events quite expensive for me, is there any way to get discounted tickets or something?
3-Is it worth to see camel race and Liwa Oasis?
4-I heard that nightclubs ask for pricey entrance fees even some doesnt allow to enter without partner, which clubs you suggest me to go?
5-Any beachclubs without entrance fee except Barasti?
6-About desert safari which company should I take?
7- On Groupon car renting is so cheap, but whenever I rent a car there will be a problem and they ask for money or compensation, are that coupons useful?
Also feel free to let me know if you have any other suggestions.
4 Comments
RedditUserMatt_

2 years ago

Y

CommercialPudding

2 years ago

-I agree with the first guy, meeting local people could mean different things. See which suits you best, I say meeting people who have lived here all their lives might be a good option as they'll be chill and can take you out and about. -Theme parks are expensive, especially as a tourist, if you happen to be going with someone, you might be able to use Entertainer Vouchers, those are buy one get one free vouchers. -Not sure about the camel races, but Liwa is a nice place to visit, not much to do, but you get a desert experience there! -Yeah, most clubs do so, try to make some friends so you'd be able to go to clubs with them. -Barasti seems like your best bet so far. -There are so many desert safari options, I think Arabian Tours are a good company, however, you'll get the same experience in all of them. It's about AED 160 usually. -Not sure about renting a car through Groupon, you can access the big companies online, Hertz, Budget and all the rest, usually they have competing prices.

anotherdxbguy

2 years ago

I'll answer 1 and 4. 1) the term "local" here can mean 3 things. - UAE citizens - lifelong or long term residents - people living here temporarily or for a short time. Meeting UAE citizens can be tricky - and they're all different. Some might go out partying, some might be more traditional and be willing to host you, and some would not want to bother. Everyone else you can meet at bars or clubs. Places like Barasti where people are friendlier. 4) You know I can't resist. Obviously this isn't a real answer. Regardless I'll tell you anyway. Know that the first letters of each of these sentences will give you the answer you seek.

burksterdxb

2 years ago

Pinging u/lovindubaiLD
Popular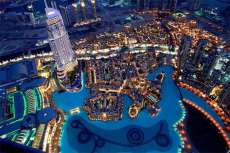 4 Useful Tips If you are Moving to Dubai
Dubai is becoming one of the favorite cities for tourists, short term and long term residents, job seekers and people who are looking to invest their money in real estate. The city of Dubai is growing at a rapid phase. The real estate market in Dubai is on an increasing trend and hence there are many investors worldwide who wish to invest in this city. Living in dubai is a great experience. The st...
8 Best Places to watch New Year Fireworks in Dubai
One of the most popular new year destination around the world, Dubai is visited by millions during the new years and Christmas. And no matter how long is your stay in Dubai, you wouldn't want to miss the 31st December night fireworks show of the city. After all, it is one of the best firework shows in the world. To watch the best of the firework shows you need not be invited to a private part...
UAE Labour Law
Federal Law No 8, For 1980, On Regulation of Labour Relations Chapter I: Definitions and General Provision Definitions General Provisions Chapter II: Employment Of Workers Children And Women Section I: Employment of Workers Section II: Employment of Children Section III: Employment of Women Se...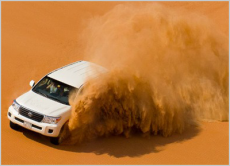 Desert Safari and Dune Bashing Experience in Dubai and Abu Dhabi
Abu Dhabi is the capital of the UAE and remains true to its traditional charm. With some marvellous attractions and old traditions, the city witnesses a huge footfall of tourists every year. From the Sheik Zayed Mosque to the Presidential Palace, there are many things to explore. During the desert safari, one can discover the true charm of the desert through camping and adventure. The Desert Safa...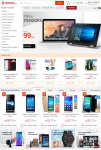 Best deals in Dubai UAE with Awok.com
Awok sells home appliances, electronic products, mobiles, tablets, jewelry and lot of more at exclusive discounts and low prices. Products are delivered within 12 to 24 hours by Awok's own delivery vans, anywhere in the UAE. Best Online Deals of Crossbody Bag for Girls – Backpack for Girls Blue Black You might get a of sites in Dubai offering deals and discounts, but then my only issue is y...