Tourist information request
March 9, 2018 / 372 / Category : Faqs
Greetings from Turkey,
Firstly I hope im not bothering, as a solo traveler im going to visit Dubai for a week and i need help about my trip.
1- As a solo traveler I want to hang out with local people, whats the best way to find some people there?
2-Im planning to visit a theme park, water park, Ferrari world in Abu Dhabi and La Parle but these events quite expensive for me, is there any way to get discounted tickets or something?
3-Is it worth to see camel race and Liwa Oasis?
4-I heard that nightclubs ask for pricey entrance fees even some doesnt allow to enter without partner, which clubs you suggest me to go?
5-Any beachclubs without entrance fee except Barasti?
6-About desert safari which company should I take?
7- On Groupon car renting is so cheap, but whenever I rent a car there will be a problem and they ask for money or compensation, are that coupons useful?
Also feel free to let me know if you have any other suggestions.
4 Comments
RedditUserMatt_

1 year ago

Y

CommercialPudding

1 year ago

-I agree with the first guy, meeting local people could mean different things. See which suits you best, I say meeting people who have lived here all their lives might be a good option as they'll be chill and can take you out and about. -Theme parks are expensive, especially as a tourist, if you happen to be going with someone, you might be able to use Entertainer Vouchers, those are buy one get one free vouchers. -Not sure about the camel races, but Liwa is a nice place to visit, not much to do, but you get a desert experience there! -Yeah, most clubs do so, try to make some friends so you'd be able to go to clubs with them. -Barasti seems like your best bet so far. -There are so many desert safari options, I think Arabian Tours are a good company, however, you'll get the same experience in all of them. It's about AED 160 usually. -Not sure about renting a car through Groupon, you can access the big companies online, Hertz, Budget and all the rest, usually they have competing prices.

anotherdxbguy

1 year ago

I'll answer 1 and 4. 1) the term "local" here can mean 3 things. - UAE citizens - lifelong or long term residents - people living here temporarily or for a short time. Meeting UAE citizens can be tricky - and they're all different. Some might go out partying, some might be more traditional and be willing to host you, and some would not want to bother. Everyone else you can meet at bars or clubs. Places like Barasti where people are friendlier. 4) You know I can't resist. Obviously this isn't a real answer. Regardless I'll tell you anyway. Know that the first letters of each of these sentences will give you the answer you seek.

burksterdxb

1 year ago

Pinging u/lovindubaiLD
Popular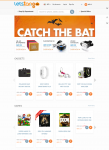 Online shopping in Dubai, Abu Dhabi
Letstango.com is very user-friendly – it offers to users support via live chat, instant shopping assistance and digital shopping assistance to customers. A wide range of goods is available, ranging from fashion to sports to electronics. Cash on delivery (COD) payments are accepted, and special fast delivery options are available. Top 3 Places To Go Shopping in Dubai UAE – Expats Guide 14 Mos...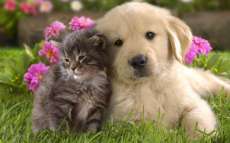 Can I adopt a Dog or Cat in Dubai UAE?
Yes you can. Even from the classified websites like Dubizzle you can get free kittens for adoption in Dubai, Cats for adoption in UAE, Cats for free adoption in Sharjah. You can find Kittens for sale in Dubai, kittens for adoption in Abu Dhabi, Cats for free adoption in Abu Dhabi. Online you can find Dubizzle cats for free adoption and Dubizzle cat adoption Abu Dhabi. Is it legal t...
5 MUST do things in Dubai - Are You Traveling to Dubai? Read This Dubai Guide!
Dubai has emerged as a popular holiday destination recently. People from across the world come here not just to witness the world's tallest tower or the first seven-star hotel or the indoor ski slope, in fact people come here to appreciate the vision of those Emiratis who build a modern city so unique and extraordinary out of the desert. Today, this modern city is so popular that when it comes to ...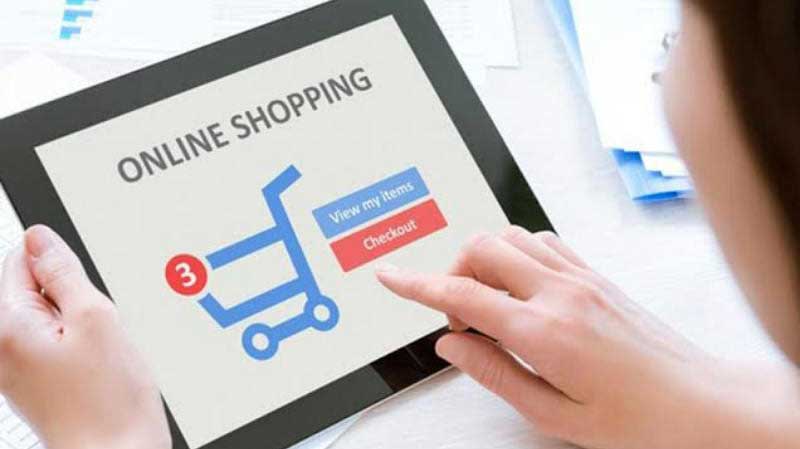 14 Most Popular Online Stores in Dubai 2017 United Arab Emirates
Souq Enjoy the best online shopping experience from mobile phones, electronics, watches, clothing and more only on Souq.com UAE, KSA, Egypt, Kuwait. Amazon Online retailer of books, movies, music and games along with electronics, toys, apparel, sports, tools, groceries and general home and garden items Awok Get the best deals with the No.1 online shopping store in UAE, D...
Best Online Deals of Crossbody Bag for Girls - Backpack for Girls Blue Black
Description - Price $15 Elegant looking handbag for kids. Product Features: Target Group: Girls Brand: I See Fashion Type: Crossbody Bag Color: Red Color Details: Red and Black Pattern: Solid Fabric Type: Polyethylene Interior Features: 1 Main section with zipper closure Exterior Features: 1 Small zipper pocket, 2 side pockets Adjustable Strap: Yes Removable Strap: Yes Fa...