UAE Arabian Gulf League
February 28, 2018 / 343 / Category : Faqs
It is broadcasted on Abu Dhabi Sports 3 which i don't have access to. OSN PLAY app also doesn't have ADS3. Is there any streaming link available? I want to watch the match, Al Jazira vs Diba.
5 Comments
bravo632

1 year ago

Just a curious question.. are there a good number of expats who follow the AG League here? Its just that not once I have met an expat who told me theyre a fan of a local based club here. Id be surprised to be honest.

confydubai

1 year ago

i normally search twitter type jazira and check for the latest tweets

confydubai

1 year ago

they dont show the AG League matches on the free channels

xyccah

1 year ago

Unfortunately, not all of them. The rest are shown in Abu Dhabi Sports Channel (paid).

biteyourankles

1 year ago

They show the games on Dubai sports, which is free. *edit TIL they aren't all free. You can probably catch them in broadcasted at a Shisha Cafe. Alternatively, you can always try googling "Al Jazira vs Al Dibba live stream" about half an hour before the game there's a likely chance you will find it free online.
Popular
VAT in UAE - Value Added Tax
Cabinet Decision No. (52) of 2017 on the Executive Regulations of the Federal Decree-Law No (8) of 2017 on Value Added Tax The Cabinet: Having reviewed the Constitution, Federal Law No. (1) of 1972 on the Competencies of the Ministries and Powers of the Ministers and its amendments, Federal Decree-Law No. (13) of 2016 on the Establishment of the Feder...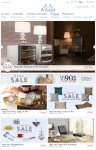 Daily Deals For Home Decor Accessories
Wysada is a go-to shopping destination for the last word in home interiors in the Middle East. Wysada has opened many offices all over the Middle East, and also in London, Hong Kong, Turkey, and Portugal. Wysada sells items in the bed and bath, home décor, gifts, kids, appliances and other categories. Top 3 Places To Go Shopping in Dubai UAE – Expats Guide 14 Most Popular Online Stores in...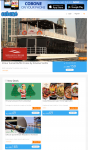 Dubai Deals, Coupons & Special Offers
Launched in July 2010 in Dubai, as part of the Jabbar Internet Group, Cobone features a daily market-focused deal on the best things to do, see, eat and buy in cities across the Middle East. Cobone is an easy and fun way to get fantastic deals on great experiences in your city. The company was founded in 2010 by Paul Kenny, an Irish entrepreneur. Shopping with Cobone is easy! When you see an un...
Tips to Set up a Business in Dubai
Once its decided what type of business you are going to setup. One move further on towards its consequences and to minimize them in order to get profit to a higher extent. This require a well overview and some tips aims techniques are there that may result in profitable business in most reliable and effective way. Businessmen in the area prefer to deal with someone they are well known and trust...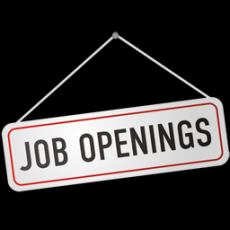 Jobs in Dubai and Middle East
Top 14 Jobs Sites in Dubai UAE By Popularity List of Recruitment Agencies in Dubai 11 Job Sites with Listings of Jobs in Dubai 7 Things to Keep in Mind When Getting a Job in Dubai 1. Search for Vacancies in Gulf As with time, the job market is getting very competitive. Check all related job vacancies, as well as any related websites for the company's complete history. This may impress...