Understanding Forex Spreads
May 3, 2017 / 506 / Category : Forex
Forex is always priced in pairs between two different types of currencies. Whenyou make a trade, you have to buy one currency and sell another at the same time. Ifyou want to exit the trade, you must buy/sell the opposite position. For example,when you think the price of the Euro is going to rise against the US Dollar. In order foryou to enter a trade, you will have to buy Euros and sell US Dollars.If you want to leave the trade, you will have to sell Euros and buy back US Dollars.You will be hoping that you were right in your guess and that the exchange rate forEU/USD has actually risen, which means that you will get more Euros back than whenyou bought them, which is how you will make a profit.These days just about every forex broker is claiming to have the tightest spreads inthe industry. But marketing does have the ability to be deceiving. The topic ofspreads in the forex spot market is very complicated and often not easy tounderstand. However, nothing affects your trading profitability more.Spreads are the biggest factor in your trading profits next to skill.First of all in order to understand the spread, you need to know what it is. A spread isthe difference between the ask price (the price you buy at) and the bid price (theprice you sell at) that is quoted in the pips. If the quote between EUR/USD at a givenmoment is 1.2222/4, then the spread equals 2 pips. If the quote is 1.22225/40, thenthe spread is going to equal 1.5 pips.The spread is how brokers make their money. Wider spreads will result in a higherasking price and a lower bid price. The consequence to this is that you have to paymore when you buy and get less when you sell, which makes it more difficult torealize a profit.Brokers generally dont earn the full spread, especially when they hedge clientpositions. The spread helps to compensate for the market maker for taking on riskfrom the time it starts a client trade to when the broker's net exposure is hedged(which could possibly be at a different price).Spreads are important because they affect the return on your trading strategy in a bigway. As a trader, your sole interest is buying low and selling high (like futures andcommodities trading). Wider spreads means buying higher and having to sell lower. Ahalf-pip lower spread doesn't necessarily sound like much, but it can easily mean thedifference between a profitable trading strategy and one that isnt profitable.The tighter the spread is the better things are going to be for you. However tightspreads are only meaningful when they are paired up with good execution. Quality ofexecution will decide whether you actually receive tight spreads. A good example ofthis is when your screen shows a tight spread, but your trade is filled a few pips toyour disadvantage or is mysteriously rejected.When this occurs repeatedly, it means that your broker is showing tight spreads but iseffectively delivering wider spreads. Rejected trades, delayed execution, slipping,and stop-hunting are strategies that some brokers use to get rid of the promise oftight spreads.Spreads should always be considered in conjunction with depth of book. Oddlyenough, when it comes to economies of scale, forex doesn't even act like most othermarkets. On the inter-bank market, for example; the larger the ticket size, the largerthe spread is. So when you see a 1-pip spread on an ECN platform, you have towonder if that spread valid for a $2M, $5M or $10M trade, which it probably isnt. Inmany cases, the tight spread that is offered applies only to a capped trade sizes thatare very inadequate for most of the common trading strategies.Spread policies change a great deal from broker to broker, and the policies are oftendifficult to see through. This certainly makes comparing brokers much more difficult.Some brokers actually offer fixed spreads that are guaranteed to remain the sameregardless of market liquidity. But since fixed spreads are traditionally higher thanaverage variable spreads, you are paying an insurance premium during most of thetrading day so that you can get protection from short-term volatility.Other brokers offer traders variable spreads depending on market liquidity. Spreadsare tighter when there is good market liquidity but they will widen as liquidity driesup. When it comes to choosing between fixed and variable rates, the choice dependson your individual trading pattern. If you trade primarily on news announcements thatyou hear, you may be better off with fixed spreads. But only if quality of execution isgood.Some brokers have different spreads for different clients based on their accounts. Forexample; those clients that have larger accounts or those who make larger trades mayreceive tighter spreads, while the clients that are referred by an introducing brokermight receive wider spreads in order to cover the costs of the referral. Some offer thesame spreads to everyone.Problems can come up when you are trying to learn about a company's spread policybecause this information, along with information on trade execution and order-bookdepth is rather difficult to get. Because of this, many traders get caught up in all ofthe promises they hear, and take a broker's words at face value. This can bedangerous. The only real way to find out is to try out various brokers or talk tothose who have.
Popular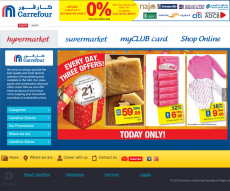 Carrefour UAE
Carrefour is the second-largest retail merchant in the world. Given its buying power, Carrefour is able to buy in a majority and keep prices low for its customers. More than 2 billion people shop the 100,000 + products that are always kept on stock on Carrefour globally.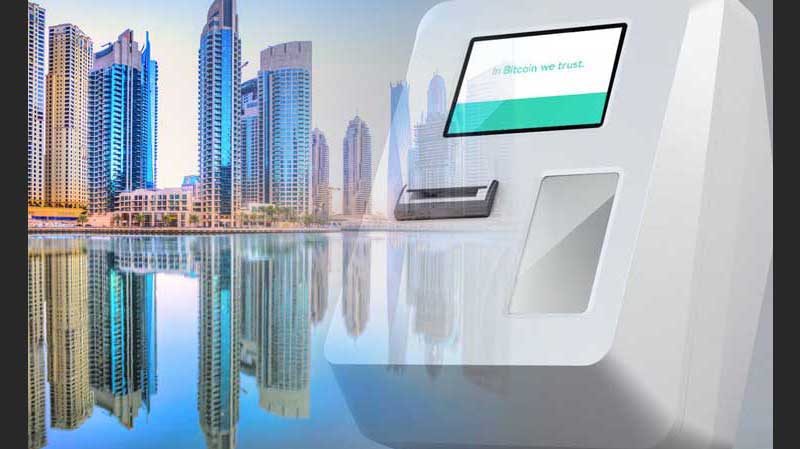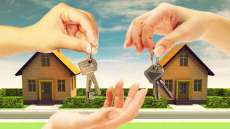 Top 5 Areas to Buy Property in Dubai
Dubai is that the world's most fun property market, giving a large vary of investment sorts and dynamic perpetually because the master plan unfolds. the subsequent may be a list of the simplest investment areas of the instant. 1. The Springs The Springs is found within the Emirates Living district of port and offers a 'villa-living' lifestyle that is particularly well-liked among expats. The...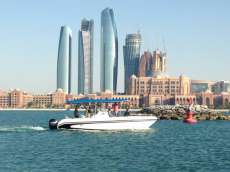 What is it like to live in Abu Dhabi?
Abu Dhabi is the more peaceful sibling, but it doesn't mean that we don't know how to have fun here! It is usually outshined by its sister Emirate Dubai because of all the shining lights, night-outs, busy streets and and the fast-paced life. Being the capital of the UAE, it is more inclined to tradition, however, Abu Dhabi has many great gems that its residents are yet to discover. It is als...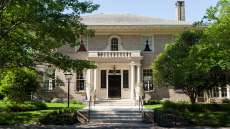 Secrets to Successful Home Buying
If you're inquisitive about shopping for a home, it's vital to think about your monetary obligations once you own the property. many of us target the mortgage needs, however, ignore different expenses, as well as the land tax, house owner association dues and utilities. moreover, once you purchase a home, you want to be able to purchase potential property tax increments, maintenance, and repairs. ...