What about business destinations such as the Dubai World Trade Centre (DWTC) and the Dubai International Convention & Exhibition Centre (DICEC)?
October 23, 2018 / 182 / Category : Faqs
The DWTC is located on one of Dubai's main arterial roads, Sheikh Zayed Road. The DWTC metro station connects the DWTC and DICEC to many centers in the city such as the Jebel Ali Free Zone (JAFZA), the airport (terminals 1 and 3), and major hotels and landmarks. The Dubai International Financial Centre (DIFC) is also located on Sheikh Zayed Road, near the DWTC, and is served by the metro.
Popular
10 Beautiful Places of Saudi Arabia You Must Visit
One of most important symbols of the Islamic religion of Saudi Arabia. This country known for its fascinating valleys, Red Sea beaches and striking mountains. This beautiful thirteen provinces, country have elegant places to visit at least once in a lifetime. For westerners, Saudi Arabia signifies the heart of the middle East, including rich culture, oil, Islam, Arabian night and terrorism. Howeve...
Top SEO Tools 2017 – Best Tools You Need to Use
Take your SEO to the successive level with the best free and premium SEO Tools. Try the best link analysis, rank tracking tools, content optimization, keyword difficulty scoring, local search optimization and more. Keyword Research Tools: Keyword research tools gather the information from search engines to calculate how many times users search for that keyword. It is not completel...
Exactly how hot does it get in Dubai?
Anyone who has lived in Dubai in summer will say that it's an experience like no other. With temperatures reaching 50ºC, the heat is stifling and air-conditioning is essential. Restaurants close outside dining areas, many expat families escape to their home country for the summer months and the rest simply stay inside. For holiday makers the weather might be a treat; for those who have to live ...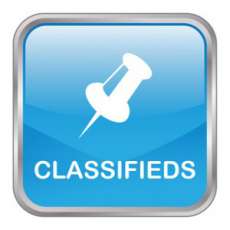 Most Popular 140 UAE Local Business Listing Websites and Directories
Every business is adding their business into the free business listing sites. These sites play a very crucial and important role to increase the profit of the company. Maybe you have noticed that search engine's results gives preference to the local listing of the companies. The very disappointing thing is that most companies have not properly used this regional promotion. The companies that ...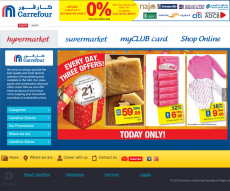 Carrefour UAE
Carrefour is the second-largest retail merchant in the world. Given its buying power, Carrefour is able to buy in a majority and keep prices low for its customers. More than 2 billion people shop the 100,000 + products that are always kept on stock on Carrefour globally.