What are the best attraction in Dubai?
June 24, 2017 / 821 / Category : Uae
Every single day, There are new attractions opening in Dubai. Below is the list of attractions that are a must visit while in Dubai
Dubai Museum
Atlantis at the Palm Jumeirah
MotionGate
LegoLand
Bollywood Park
IMG World of Adventures
At The Top at Burj Khalifa
Imagine at Dubai Festival City
Dubai Aquarium at Dubai Mall
Sega Republic at Dubai Mall
Ski Dubai at Mall of the Emirates
Wild Wadi
Dubai Autodrome
Etihad Museum
Box Park
City Walk
Global Village
SkyDive Duba
Meydan
There are more attractions but the ones above are a must visit while in Dubai.
Popular
Martyr's Day 2016
Martyr's Day will be observed every year on 30 November in the United Arab Emirates. Year Date Day Holiday 2016 30 Nov Wed Martyr's Day It is a time of remembrance for those who have sacrificed their lives in the service of their country. Schools will close and both government and private-sector workers will have the day as a paid day off. UAE National...
ADS Prime Online Trading Accounts Managemnet | Forex Brokers in UAE
Location: 8th floor, CI Tower,Corniche RoadPO Box 93894,Abu Dhabi, UAE Telephone: +971 2 657 2300 Email: +971 2 657 2323 Website: http://www.adsprime.com Fax: info@ads-securities.com ADS Securities is an Abu Dhabi based and owned international financial services company, dedicated to providing the highest quality investment opportunities for institutional, private and retail clients. With...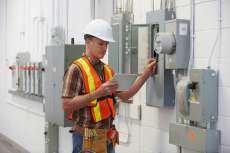 Facilities Management With CAFM
Computer power-assisted Facilities Management (CAFM) involves the formation and victimization data technology based mostly systems within the designed atmosphere. A typical CAFM system is represented as a combined CAD (CAD) or relative repository code with specific skills for facilities management (FM). Rationale of CAFM Below mentioned is that the purpose of victimization CAFM: • to he...
Baby Shop For Mother
Mumzworld is a best of mother and baby items, ranging from maternity care goods to baby strollers, diapers and more. Mumzworld has more Mother and Baby Gift Registry where new parents can register for Baby Shower gifts. Top 3 Places To Go Shopping in Dubai UAE – Expats Guide 14 Most Popular Online Stores in Dubai 2016 United Arab Emirates