What are the things to be kept in mind during Ramadan for a non-muslim in Dubai UAE ?
May 20, 2016 / 669 / Category : Dubai Guide
Things are very quiet during Ramadan. Many local businesses close down or have reduced hours. A lot of the Muslim expatriate community will return home to be with their families, and a lot of the non-Muslim expatriate community will use this slower time as an opportunity to go home as well, or travel elsewhere.It's also illegal to eat or drink in public dring daylight hours. Most restaurants still offer delivery or take away, and some specially-licensed places will serve food behind blurred-out windows and barricaded entryways. Know that you can get fined for eating or drinking or smoking in plain view.
Don't eat / drink /smoke in public and you should be fine.
Your question specifically asked about during the day. But it's worth noting that Ramadan nights can be really fun. Many people fast by sleeping through most of the day and spend the evenings smoking shisha and playing cards in coffee shops. It can be a very relaxed time of year and a lot of fun, but you have to adapt to the schedule.Further, Dubai is renowned for its shopping, but it turns out it's not at all cheap. That said, Ramadan and Eid (holiday right at the end of Ramadan) have some of the best (and only) sales of the year, so if you're coming to shop, this is one of the best times.Mostly you can do the same things during the day during Ramadan that you would do in Dubai otherwise, except eating, drinking and smoking in public. Shopping, golfing, and whatever else you want to do in Dubai is probably still available to you.
These are the questions for non-Muslim friends here.
What do you do in Ramadan?
How do you spend your day?
How do you get around the smoking ban if you are a smoker?
If you are not at work, where do you usually go during the day?
How do you sort your lunch out?
What are your favourite Iftar places?
Which places are open during the day?
Do you stay in Dubai or leave?
What happens to your working hours?
Let's share some Ramadan experiences.
We just live normal lives. In the day time some restaurants are closed, but you have take away. And in the office no one cares, you eat normally.Working hours get reduced to 6hours in some places.Dubai during Ramadan is a great time.You should get reduced working hours. This is mandatory by law. Why some companies don't practice this is because their staff don't complain to MoL, so if you don't get the reduced hours and you aren't complaining, your problem. During Ramadan I work from 9-3 instead of 9-5 and it's great.Traffic on the roads are much better and calmer as long as you avoid the iftar rush.Bars and restaurants are quieter but the party still goes on. Just no alcohol served till after sunset. Fewer tourists around so it's a more congenial vibe.Most offices will have a conference room or small room set aside for people to eat and drink. I eat/drink in my own office without a problem because I have my own office. But in a previous company I ate in the conference room with everyone and it was fun and convivial as it was the one time when most of the office would come together to have lunch at the same time instead of eating at their desks.I still drink water in my car during daylight hours. Most restaurants will be closed during daylight hours but a few still open. Find out what those are, or get takeaway (a lot more places remain open for takeaways). On weekends my friends usually host a Ramadan "brunch" to while away the lazy weekend afternoons when it's hot outside too.As for smokers, I think they tended to go down to the basement garage out of sight.Most companies usually have a corporate iftar, which is fun.Yep, Dubai is a great time. Relaxed, chill, easygoing. Practically no work gets done ;) Think of it as a long, relaxed, lazy period.
What do you do in Ramadan? Business as usual.
How do you spend your day? Exactly as always, perhaps I get a bit more free time on account of less traffic.
How do you get around the smoking ban if you are a smoker? Can't say, don't smoke.
If you are not at work, where do you usually go during the day? Gym, meet friends, etc.
How do you sort your lunch out? I don't recall having to make changes to my eating patterns, ever.
What are your favourite Iftar places? Whichever friend invites me for Iftar, that's where.
Which places are open during the day? Pretty much every place. If you mean restaurants, most are open for take outs.
What happens to your working hours? Rarely changes, which is good for me because I escape the traffic.
Many mosques do free iftari for labourers and you can go there and donate food/water/dates whatever.. we just send stuff to our nearby mosque.. they will even tell you what you should bring
Is it difficult to get jobs during Ramadan in Dubai?
One Month Before Ramadan:
Knowing that Ramadan is coming and most big projects wont move forward hiring in Dubai slows to a crawl. Theres no sense in bringing on a new hire, and paying a salary when you wont be able to meaningfully engage that employee in training or will have just completed training before Ramadan hits. Essentially a new hire means paying out a salary for 6 weeks of minimal work. HR tends to prefer to wait until after Ramadan to ramp up the on boarding process.
During Ramadan:
Most multinational companies with operations in the Middle East know that Ramadan is a dead month. While companies may technically still be operational and offices are open, most people are walking around like zombies. Very little productive work actually gets done, and to boot, working hours are significantly reduced. So day to day operations are not particularly productive. Management also tends to be aware of the Ramadan Effect and big deals, transactions, and projects are generally not planned for this time.
2 Weeks Post Ramadan:
In addition to the lower productivity during Ramadan, the 58 days of the Eid Festival that follows also mean a lot of people are away on leave. This applies to both fasting muslims and non fasting ex-pats who try to couple Eid leave with annual home leave to enjoy a greater stretch of uninterrupted holiday out of country. This means many HR officers may either be out of town, or not looking to hire during the Ramadan and Post- Ramadan office exodus.
Not to worry though, shortly after Ramadan hiring tends to pick up, and in a big way as projects and transactions that have been on hold for 68 weeks are relaunched.
Answers compilation Source: reddit, quora
Popular
10 Beautiful Places of Saudi Arabia You Must Visit
One of most important symbols of the Islamic religion of Saudi Arabia. This country known for its fascinating valleys, Red Sea beaches and striking mountains. This beautiful thirteen provinces, country have elegant places to visit at least once in a lifetime. For westerners, Saudi Arabia signifies the heart of the middle East, including rich culture, oil, Islam, Arabian night and terrorism. Howeve...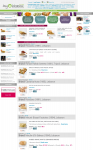 Online Lebanon Arabic Food
This is a specialty online gourmet store that offers Middle Eastern and Lebanese food items and ingredients. All the food products are 100% natural Lebanese food products. You can find everything from Arabic sweets, coffee, baked items, herbs, nuts and much more here. Operating from Beirut, Lebanon since November 2000, BuyLebanese.com is the world's first online gourmet store specialized in Leban...
VAT in UAE - Value Added Tax
Cabinet Decision No. (52) of 2017 on the Executive Regulations of the Federal Decree-Law No (8) of 2017 on Value Added Tax The Cabinet: Having reviewed the Constitution, Federal Law No. (1) of 1972 on the Competencies of the Ministries and Powers of the Ministers and its amendments, Federal Decree-Law No. (13) of 2016 on the Establishment of the Feder...
Why exactly is Internet so expensive in UAE?
Every other GCC country the internet is not as expensive as here. So what is the exact reason? Are the cables filled with gold? Why has the consumer protection departement actually questioned Etisalat or Du?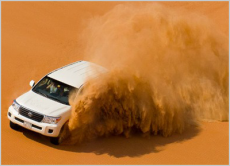 Desert Safari and Dune Bashing Experience in Dubai and Abu Dhabi
Abu Dhabi is the capital of the UAE and remains true to its traditional charm. With some marvellous attractions and old traditions, the city witnesses a huge footfall of tourists every year. From the Sheik Zayed Mosque to the Presidential Palace, there are many things to explore. During the desert safari, one can discover the true charm of the desert through camping and adventure. The Desert Safa...