What are the time-lines of buying homes in Dubai?
October 23, 2018 / 114 / Category : Faqs
As the Dubai residential property scene is still very young, the majority of the homes available are newly built. In most cases, you will be buying from plan, and the property handover will take place 2-3 years later, providing ample time to organize your funding.
Popular
5 MUST do things in Dubai - Are You Traveling to Dubai? Read This Dubai Guide!
Dubai has emerged as a popular holiday destination recently. People from across the world come here not just to witness the world's tallest tower or the first seven-star hotel or the indoor ski slope, in fact people come here to appreciate the vision of those Emiratis who build a modern city so unique and extraordinary out of the desert. Today, this modern city is so popular that when it comes to ...
10 Beautiful Places of Saudi Arabia You Must Visit
One of most important symbols of the Islamic religion of Saudi Arabia. This country known for its fascinating valleys, Red Sea beaches and striking mountains. This beautiful thirteen provinces, country have elegant places to visit at least once in a lifetime. For westerners, Saudi Arabia signifies the heart of the middle East, including rich culture, oil, Islam, Arabian night and terrorism. Howeve...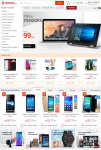 Best deals in Dubai UAE with Awok.com
Awok sells home appliances, electronic products, mobiles, tablets, jewelry and lot of more at exclusive discounts and low prices. Products are delivered within 12 to 24 hours by Awok's own delivery vans, anywhere in the UAE. Best Online Deals of Crossbody Bag for Girls – Backpack for Girls Blue Black You might get a of sites in Dubai offering deals and discounts, but then my only issue is y...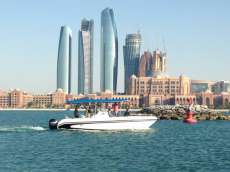 What is it like to live in Abu Dhabi?
Abu Dhabi is the more peaceful sibling, but it doesn't mean that we don't know how to have fun here! It is usually outshined by its sister Emirate Dubai because of all the shining lights, night-outs, busy streets and and the fast-paced life. Being the capital of the UAE, it is more inclined to tradition, however, Abu Dhabi has many great gems that its residents are yet to discover. It is als...
Facility Manager Designing Your Office
Functional and aesthetic workplace premises definitely produce a positive impression on the workers also as on shoppers. Since you and your staff pay most of the time within the workplace, you would like to form positive that your workplace is intended properly. Moreover, you may hardly ever do major changes within the style of your workplace. So, it's important to approach a purported facility ma...