What is Asset Protection?
December 11, 2017 / 268 / Category : Faqs
Asset Protection is a term used to describe the concept of legally transferring your assets into a legal entity which will protect them from attack by frivolous litigation, seizing from government, attack from an estranged spouse in fact anything which may threaten your hard earned wealth.
Popular
Baby Shop For Mother
Mumzworld is a best of mother and baby items, ranging from maternity care goods to baby strollers, diapers and more. Mumzworld has more Mother and Baby Gift Registry where new parents can register for Baby Shower gifts. Top 3 Places To Go Shopping in Dubai UAE – Expats Guide 14 Most Popular Online Stores in Dubai 2016 United Arab Emirates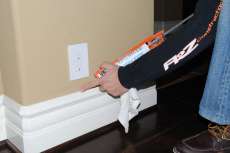 Regular Home Maintenance by Professionals
Does your house look boring? Regular home maintenance is necessary to keep your residential house in prime condition. Maintaining the house on an everyday basis pays off within the future by eliminating any attainable demand for major works and expenses. additionally, preventative home maintenance permits keeping the worth of your space/property. pocket money nowadays on home maintenance can mean ...
8 Best Places to watch New Year Fireworks in Dubai
One of the most popular new year destination around the world, Dubai is visited by millions during the new years and Christmas. And no matter how long is your stay in Dubai, you wouldn't want to miss the 31st December night fireworks show of the city. After all, it is one of the best firework shows in the world. To watch the best of the firework shows you need not be invited to a private part...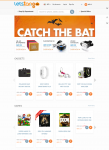 Online shopping in Dubai, Abu Dhabi
Letstango.com is very user-friendly – it offers to users support via live chat, instant shopping assistance and digital shopping assistance to customers. A wide range of goods is available, ranging from fashion to sports to electronics. Cash on delivery (COD) payments are accepted, and special fast delivery options are available. Top 3 Places To Go Shopping in Dubai UAE – Expats Guide 14 Mos...