What is the process of attestation?
October 23, 2018 / 127 / Category : Faqs
Attestation is involves a process of authentication of the documents you are presenting as proof of qualifications. This means the party conducting the attestation verifies the validity of the information contained in your documents.
Popular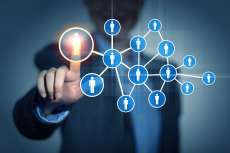 Hiring a Facilities Management Company
The facilities management line of labor aims to require care of everything from the upkeep of an ad building to security, from procurement and contract management to health and safety yet as maintaining the communications infrastructure amongst a variety of alternative aspects. A lot of organizations with differing size and specialty need their facilities befittingly maintained. These businesse...
5 MUST do things in Dubai - Are You Traveling to Dubai? Read This Dubai Guide!
Dubai has emerged as a popular holiday destination recently. People from across the world come here not just to witness the world's tallest tower or the first seven-star hotel or the indoor ski slope, in fact people come here to appreciate the vision of those Emiratis who build a modern city so unique and extraordinary out of the desert. Today, this modern city is so popular that when it comes to ...
Century Financial Brokers
Location: Century Financial Brokers LLC.7th Floor, Office 704/708,Al Khaleej Shopping Center,Al Mankhool Road,Bur Dubai, Dubai, UAE Telephone: +971 (4) 356 2800 Email: +971 (4) 351 6308 Website: http://www.centurybrokers.com Fax: info@centurybroker.com At Century Financial Brokers, our relentless pursuit of market opportunity separates us from the pack and binds us in a common purpo...
ADS Prime Online Trading Accounts Managemnet | Forex Brokers in UAE
Location: 8th floor, CI Tower,Corniche RoadPO Box 93894,Abu Dhabi, UAE Telephone: +971 2 657 2300 Email: +971 2 657 2323 Website: http://www.adsprime.com Fax: info@ads-securities.com ADS Securities is an Abu Dhabi based and owned international financial services company, dedicated to providing the highest quality investment opportunities for institutional, private and retail clients. With...
UAE Labour Law
Federal Law No 8, For 1980, On Regulation of Labour Relations Chapter I: Definitions and General Provision Definitions General Provisions Chapter II: Employment Of Workers Children And Women Section I: Employment of Workers Section II: Employment of Children Section III: Employment of Women Se...