What is the worst thing that can happen to me if one co-sign a debt as surety?
October 23, 2018 / 169 / Category : Faqs
Your worst-case scenario as surety is you can be jailed and prosecuted for fraud. This may happen when the principal debtor flees from the country or is nowhere to be found whilst a pending criminal or otherwise legal issues pertaining to the debt in question exists.
Popular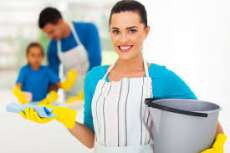 Checklist for Hiring a Maid Company in the UAE
Hiring a maid is not an uncommon practice here in the UAE. Here, women from various nations congregate to earn their living as housemaids, carrying out chores and saving enough to send money back to their families in their home countries. While having a maid may seem like a luxury to many, it can actually come as a boon, especially when you're juggling a job, children and household tasks. It's ...
Boxing Clubs in Dubai/Sharjah
Pretty much what the title says. I used to train at Round10 in al qouz but its really really far to go to regularly throughout the week. Can be a sports center that trains boxing or a club dedicated, either way is great. Thanks in advance!
Martyr's Day 2016
Martyr's Day will be observed every year on 30 November in the United Arab Emirates. Year Date Day Holiday 2016 30 Nov Wed Martyr's Day It is a time of remembrance for those who have sacrificed their lives in the service of their country. Schools will close and both government and private-sector workers will have the day as a paid day off. UAE National...
Cleaning Services - What Are Your Possibilities?
In the event that you are intrigued to peruse more about the various types of cleaning administrations accessible, then this post has the information you are hunting down. Specifically, this post will address three of the most well-known sorts of administrations that a customer may require. These administrations are house cleaning, cover cleaning, and spring cleaning - so in view of this present, ...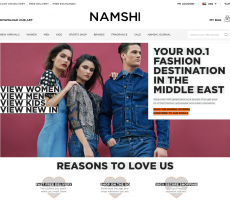 Online Shopping Fashion Dresses, Shoes & More
Namshi is a famous online destination in the Middle East for an extensive range of fashion and footwear brands. Namshi stocks both in-house as well as international brands and provides high service levels to its customers. Free shipping and free returns make this a very user-friendly shopping portal. Namshi is one of Dubai's most popular portals for shoppers who love fashion. Offering a wide...