Whats the fine for 70% tint?
March 9, 2018 / 723 / Category : Faqs
Asking for a friend who wants to install 70% on his 4x4 mitsubishi
19 Comments
turan92

3 years ago

1500 AED as of Jan 15th when I saw a diagram on the newspaper listing all the updated fees related to traffic/rta.

dontdeportmeplz

3 years ago

They keep increasing the fee year after year pushing the limits of what people can pay and then they have to correct the prices. Assholes.

ammarfrz

3 years ago

You forgot to mention that you drive a batrol super Safari with 10x strong LED lights

[deleted]

3 years ago

Ahahahhahahahhaajjahajahahahahha you made my day.

throwaway-dxb

3 years ago

What a backward mentality you have.

plan_with_stan

3 years ago

Wasnt 70% legal now or was that 50?

wassupyoyo

3 years ago

I have 90% Tint, Modified Exhaust, Drive like a Madman & Tailgate people, play Kamikaze racer every morning on SZR, & even have had my car registration expired over 6 months ago... at this point I seriously don't know what gets you pulled over by Dubai cops.. they seem blind, even if I drive past a cop car driving erratically, blasting 'F*ck the police' on the stereo and showing them the finger behind my tinted windows.. they don't seem to care, so whatever.

kundara_thahab

3 years ago

500 aed. Relative got one about a year ago.

notoriousfvck

3 years ago

Fine: 1500 Dirhams & No Impound.

7ambo

3 years ago

My car has 70% tint and I was sure they would fine me when I took it in for renewal. But no, passed with flying colours. Not sure how though.

Ffssomethingwork

3 years ago

It allowed now

c_brizzle

3 years ago

Oh boy

gw3gon

3 years ago

Idk dude. My neighbour has an M5 with what seems like 100% tint on ALL the windows. You literally can't see anything. I don't know how he gets away with it.

Nebuchadnessor

3 years ago

I had 50% on my Merc Coupe. The Popo always thought it was a local car...lol. But then I got caught and they made me remove it. No fine. Guess I got lucky

[deleted]

3 years ago

They honestly dont care about the tints, ONLY if you have you full front shield fully tinted, only then you get into trouble, other than that its all good.

burksterdxb

3 years ago

Tell him that a tinted Pajero is still out of the league of Patrols.

ByteThis

3 years ago

1500.

fourfiftyms

3 years ago

nothing

scre4m

3 years ago

Tell your friend to Google it
Popular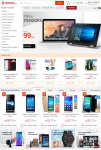 Best deals in Dubai UAE with Awok.com
Awok sells home appliances, electronic products, mobiles, tablets, jewelry and lot of more at exclusive discounts and low prices. Products are delivered within 12 to 24 hours by Awok's own delivery vans, anywhere in the UAE. Best Online Deals of Crossbody Bag for Girls – Backpack for Girls Blue Black You might get a of sites in Dubai offering deals and discounts, but then my only issue is y...
JadoPado Dubai UAE Marketplace
JadoPado is an auction sale marketplace where one can buy and sell new, used and renovate items Stores are handled by individual sellers, including their product reach, order management, and fulfillment. JadoPado work is to make sure everything looks great. Top 3 Places To Go Shopping in Dubai UAE – Expats Guide 14 Most Popular Online Stores in Dubai 2016 United Arab Emirates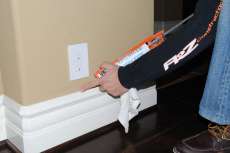 Regular Home Maintenance by Professionals
Does your house look boring? Regular home maintenance is necessary to keep your residential house in prime condition. Maintaining the house on an everyday basis pays off within the future by eliminating any attainable demand for major works and expenses. additionally, preventative home maintenance permits keeping the worth of your space/property. pocket money nowadays on home maintenance can mean ...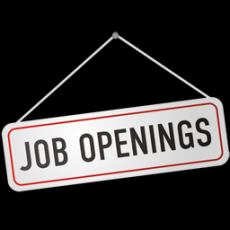 Jobs in Dubai and Middle East
Top 14 Jobs Sites in Dubai UAE By Popularity List of Recruitment Agencies in Dubai 11 Job Sites with Listings of Jobs in Dubai 7 Things to Keep in Mind When Getting a Job in Dubai 1. Search for Vacancies in Gulf As with time, the job market is getting very competitive. Check all related job vacancies, as well as any related websites for the company's complete history. This may impress...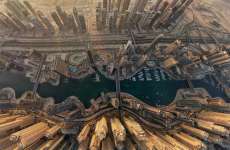 11 Amazing Photos of Dubai
Dubai is a city in the United Arab Emirates, located within the emirate of the same name and is one of the seven emirates that make up the country. Photo by: Michael Cruz Stunning view of Dubai downtown from above. Photo by: AirPano.com Burj Khalifa, known as Burj Dubai prior to its inauguration is the tallest man-made structure in the world, at 829.8 m. Photo by: Guido Merkelbach Extremely ...