Where Are Bulletproof Hosting Services Located?
September 13, 2018 / 167 / Category : Tech
Bulletproof hosting services are found all over the world. There is no single ledger listing every bulletproof hosting nation of residence. The common consensus is, however, that the majority of services reside in China, Russia, the former-Soviet states (such as Belarus, Ukraine, and Moldova), and a handful of other European, Asian, South American, and North African countries (so, almost everywhere). Moreover, many bulletproof hosting services register in locations with equally relaxed tax laws, such as the Seychelles and the Cayman Islands. Many if not most 'bulletproof hosts' are in China, other parts of Asia, and Russia/Russia's surrounding countries, though this is not always the case. For example, McColo, responsible for 2/3rds of the world's spam when taken down, was US based. Bulletproof hosting providers have a high rate of turnover, as many hosting providers choose to shut down, whether forcibly or voluntarily, if their alternative would be to compromise client freedom (as this is their main selling point).
It's a war and cyberspace is the theatre. Do Internet hosting services have a moral responsibility when it comes to what's available on the Internet? Norton sends out his investigators to explore the secret world of what has become known as bulletproof hosting. They are called this because they are the most secure, impenetrable and inaccessible servers in the world. These are kingdoms and companies that are the Switzerland of the Internet because they host information in servers that only they have access to and some of them offer cybercriminals the privacy to conduct illegal exchange of information, malware attacks and ransom ware breaches, among others. They operate beyond the reach of law enforcement and between international legislation. The first stop is Sealand, an abandoned World War II gun platform. This fort that was built in international waters and has since then been declared a principality. A young man named Ryan Lackey founded the worlds' first sovereign online state by creating a bulletproof data hosting facility there. His idea was to have a physical location where people could host servers for Internet sites with users all over the world. The attraction would be that people would be able to pick which laws applied to them. Then they head over to Cyber Bunker, located in Holland at a NATO Cold War bunker. This was a notorious host for illegal material, particularly spam. Allegedly its home to numerous hackers. When they finally got in, to their surprise, it was no longer CyberBunker, but a new company with a different name that claimed high degrees of trust. They had evolved into a place where governments and corporations keep their classified data secure.
Next they head to a bunker located about 30 meters below the hills of Stockholm. This facility hosted WikiLeaks during the heights of its popularity. The place is physically impenetrable. However, it seems like nowadays a bunker is no longer necessary for bulletproof hosting. Some experts believe it's much better to hide in plain sight by pretending to not be doing anything illegal and signing up for regular hosting. A victim would then take different hops in different countries before arriving at the final destination. This would make it really difficult for law enforcement to get cooperation from all these countries in order to find out where the host is. And this brings us to CloudFlare, which is now the edge of the Internet— the future of how Internet content can be hosted reliably without censorship.
Popular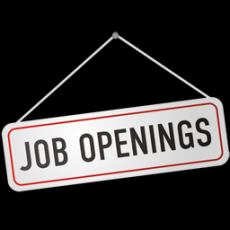 Jobs in Dubai and Middle East
Top 14 Jobs Sites in Dubai UAE By Popularity List of Recruitment Agencies in Dubai 11 Job Sites with Listings of Jobs in Dubai 7 Things to Keep in Mind When Getting a Job in Dubai 1. Search for Vacancies in Gulf As with time, the job market is getting very competitive. Check all related job vacancies, as well as any related websites for the company's complete history. This may impress...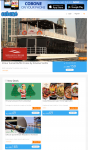 Dubai Deals, Coupons & Special Offers
Launched in July 2010 in Dubai, as part of the Jabbar Internet Group, Cobone features a daily market-focused deal on the best things to do, see, eat and buy in cities across the Middle East. Cobone is an easy and fun way to get fantastic deals on great experiences in your city. The company was founded in 2010 by Paul Kenny, an Irish entrepreneur. Shopping with Cobone is easy! When you see an un...
UAE Labour Law
Federal Law No 8, For 1980, On Regulation of Labour Relations Chapter I: Definitions and General Provision Definitions General Provisions Chapter II: Employment Of Workers Children And Women Section I: Employment of Workers Section II: Employment of Children Section III: Employment of Women Se...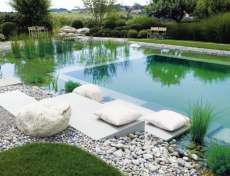 Swimming Pools Installation
On a hot summer day, having your own swimming bath is AN absolute boon. And quite the simplest way to beat the warmth, it offers relaxation, exercise, fun times and bonding with relations and sensible friends. It's no marvel many folks commit to having swimming pools put in on their properties instead of hunt down public pools in their space. Swimming pools are available in an excellent form of...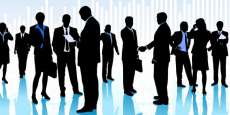 Jobs in Dubai for Expats
Dubai, the second-largest state within the UAE, may be a world economic hub. Many folks want to possess jobs in the metropolis for reasons like smart earning, untaxed financial gain, luxurious style, breathless scenery and smart work culture. Metropolis is very liberal and progressive state. Expats are even allowed to possess a property in a metropolis that is different wise not allowable in othe...