Who pays and who doesn't pay for visit visas/visa on arrival?
May 4, 2016 / 656 / Category : Faqs
If your country of nationality appears on the list below, no advance visa arrangements are required to visit the UAE. Simply disembark your flight at Dubai International Airport and proceed to Immigration, where your passport will be stamped with a 30-day visit visa free of charge. This can be extended for an additional 30 days at an additional charge.Eligible countriesAndorraAustraliaAustriaBelgiumBruneiBulgariaCanadaCroatiaCyprusCzech RepublicDenmarkEstoniaFinlandFranceGermanyGreeceHong KongHungaryIcelandIrelandItalyJapanLatviaLiechtensteinLithuaniaLuxembourgMalaysiaMaltaMonacoNetherlandsNew ZealandNorway PolandPortugalRomaniaSan MarinoSeychellesSingaporeSlovakiaSloveniaSouth KoreaSpainSwedenSwitzerlandUnited KingdomUnited States of AmericaVatican City
Popular
VAT in UAE - Value Added Tax
Cabinet Decision No. (52) of 2017 on the Executive Regulations of the Federal Decree-Law No (8) of 2017 on Value Added Tax The Cabinet: Having reviewed the Constitution, Federal Law No. (1) of 1972 on the Competencies of the Ministries and Powers of the Ministers and its amendments, Federal Decree-Law No. (13) of 2016 on the Establishment of the Feder...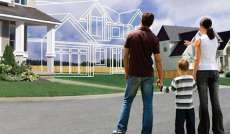 Factors to Consider When Buying a Home
A selection typically needs to be created between shopping for and dealings property. To assist you to create associate familiar call, you wish to see the time you look for to remain in this space and also the monthly monetary obligations you'll afford. If you're reaching to sleep in a selected space for quite five years, it makes plenty of sense to shop for a home. On the opposite han...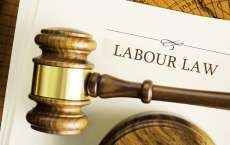 Chapter III: Employment Contracts, Records and Wages - UAE Labor Law
Article 42 An apprenticeship contract is one whereby a firm owner undertakes to provide full vocational training consistent with the professional standards to another person who has completed at least 12 years of age, who, in turn, undertakes to work for the employer during the training period subject to such terms and for such period as mutually agreed. The apprenticeship contract shall be in w...
Advantages of Online Trading in Dubai
Benefits of Online Trading in Dubai Advantages of Online Trading in Dubai include, fully automated trading process which is broker independent, informed decision making and access to advanced Online Trading in Dubai tools, It has direct control over their Trading portfolio, ability to trade multiple markets and/or products, real-time market data, faster trading execution which is crucial in day...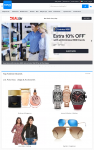 Online Shopping and more deals
Souq.com sells a wide quality of designer stylish wear, along with hi-tech mobiles, computers, art, crafts and collectibles, paintings, games and even more. Souq.com allows for free returns and accepts Cash On Delivery (COD) payments. Top 3 Places To Go Shopping in Dubai UAE – Expats Guide 14 Most Popular Online Stores in Dubai 2016 United Arab Emirates