Daily Deals For Home Decor Accessories
October 24, 2016 / 424 / Category : Online Shopping In Dubai
Wysada is a go-to shopping destination for the last word in home interiors in the Middle East. Wysada has opened many offices all overthe Middle East, and also in London, Hong Kong, Turkey, and Portugal. Wysada sells items in the bed and bath, home dcor, gifts, kids,appliances and other categories.
Wysadas journey began as a passionate conversation around a coffee table and has now grown into a go-to destination for luxury home interiors throughout the Arab world. As our dream has grown, so has the team that makes it happen. With headquarters in Amman, Wysada is ever expanding, with offices in Dubai and KSA.
Wysadas team are a group of forward-thinking individuals a diverse mix of creatives, strategists and talented professionals, who have come together to create this global company.
Popular
How to choose Facility Management Company in Dubai?
How to choose Facility Management Company in Dubai Dubai is well known for its cultural heritage and become popular for its luxurious hotels, beautiful beaches and deserts. Several visitors arrive there for spending their holidays and also for official purposes and even for conducting meetings. Dubai expertise their best services to people by providing the facility management services in a def...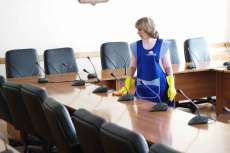 Various Types of Cleaning Services?
As the world gets busier with every day, household cleaning obligations typically turn into an overwhelming employment and as often as possible get ignored. The foundation of cleaning organizations has seen to it that this weight has been backed off shoulders of individuals and establishments. Preceding booking cleaning administrations, it is fitting to recognize what you require with regards to c...
Do I need a UAE Partner to form a company in Dubai Free Zone?
One of the many advantages of setting up a company in DAFZA is that it allows 100% foreign ownership. You do not need a UAE Partner to form a company at DAFZA. We have tried our best to compile maximum information about Starting a Business in Dubai Free Zones. Please visit our Freezones Guide if you are looking for answers of the following: Dubai Offshore Company, Freezone Company Formation...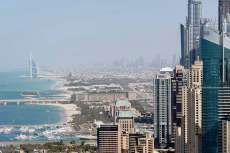 List of Recruitment Agencies in Dubai
Complete List of Agencies, Apply for Jobs Agency Name Phone Number Link Accel HR Consulting +971 4 352 4561 Upload CV MGR Management Consulting +971 4 364 9347 Upload CV ANOC +971 4 311 6888 Upload CV JoyIn Solutions +971 4 553 8776 Upload CV Aarch Consulting +971 4 358 2126 Upload CV Accel HR Consulting +971 4 352 4561 Upload CV ACR ...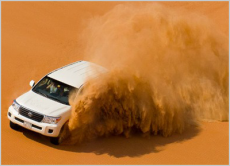 Desert Safari and Dune Bashing Experience in Dubai and Abu Dhabi
Abu Dhabi is the capital of the UAE and remains true to its traditional charm. With some marvellous attractions and old traditions, the city witnesses a huge footfall of tourists every year. From the Sheik Zayed Mosque to the Presidential Palace, there are many things to explore. During the desert safari, one can discover the true charm of the desert through camping and adventure. The Desert Safa...