List of GCC countries, Gulf countries
November 16, 2016 / 13,539 / Category : Uae
List of six Arab GCC (or AGCC) countries (Gulf countries), citizen nationalities, nations, or member states is Bahrain, Kuwait, Oman, Qatar, Saudi Arabia, UAE. Yemen and Iran are Muslim countries but not GCC members. Population statistics, foreign expat resident percentages, currency, land area, other figures and data.
Bahrain - or Kingdom of Bahrain
Kuwait
Oman - or Sultanate of Oman
Saudi Arabia - or Kingdom of Saudi Arabia (KSA)
UAE - United Arab Emirates
Total and average figures for GCC countries
Total GCC population is about 42-45 million as of July 2014 (using an estimate of about 7-8m for the UAE). About 60% of the total is for Saudi Arabia.
Bahrain
Kuwait
Oman
Saudi Arabi (KSA)
UAE
Capital
Manama
Kuwait City
Muscat
Riyadh
Abu Dhabi
Ruler
Hamad Bin Isa Al Khalifa
Sheikh Sabah Al Ahmad Al Jaber Al Sabah
Sultan Qaboos Bin Said Al Said
King Salman bin Abdulaziz Al Saud
Shaikh Khalifa bin Zayed Al Nahyan
Title, date
King, since Mar 1999
King from 23 Jan 2015
President, since Nov 2004
Population2,3
1,314,089 (2014, CIA)
2,742,711 (2014, CIA)
3,219,775 (2014, CIA)
27,345,986 (2014, CIA)
9.2m (2013, World Bank)4
Population2
1,106,509 (July 2008, CIO)
3,996,899 (2014, PACI)
8,264,070 (2010, NBS)4
Land Area
741 sq km
2.15m sq km
83,600 sq km
Currency
Bahraini Riyal
Kuwaiti Dinar
Omani Riyal
Saudi Riyal
Dirham AED
Citizens
Bahrainis
Kuwaitis
Omanis
Saudis or Saudi Arabians
Emiratis
Citizenship
Father, not birthplace
Father, not birthplace
Father, not birthplace
Father, not birthplace
Father, not birthplace
Percentage expats5
55% (UN, 2013)
70% (PACI, 2014)
30% (UN, 2013)
30% (UN, 2013)
80-90%
Airlines
Gulf Air
Kuwait Airways
Oman Air
Saudia
Etihad Airways
All five GCC or Gulf countries have part or all of their coast line on the Arabian Gulf (Persian Gulf).
All GCC member states refer to the body of water as the Arabaian Gulf and dislike references to the Persian Gulf.
Iran refers to it as the Persian Gulf and strongly dislikes references to the Arabian Gulf.
Most of the rest of the world calls it the Persian Gulf but doesn't get as upset about it being called the Arabian Gulf as the Iranians do (they do have a very stong opinion about it).
Officially it is the Persian Gulf. Officially meaning what the UN calls it, what most world atlases call it. But it is not the official name according to GCC countries.
Since we are more interested in trying not to annoy GCC countries we'll call it the Arabian Gulf.
Gulf Countries include Saudi Arabia,United Arab Emirates, Oman, Yemen, Kuwait, Bahrain among others.
They are called 'GULF COUNTRIES' because they are situated on the Persian Gulf.
Gulf Countries are 6: Kuwait, Oman, Saudi Arabia, UAE, Bahrain. They are called so because they are members of the GCC. It's a common misconception that they are named because they have coasts on the Gulf, they are actually named after the council, which was named after the Gulf.
The phrase Gulf Countries is actually a colloquial one, so is the GCC, although they are much more common than the official name: The Cooperation Council of the Arab States of the Gulf.
Gulf Cooperation Council (GCC), political and economic alliance of six Middle Eastern countries Saudi Arabia, Kuwait, the United Arab Emirates, Bahrain, and Oman. The GCC was established in Riyadh, Saudia Arabia, in May 1981.
The important reasons of GCC (Gulf cooperation council) are:
Formulating similar regulations in various fields such as religion, finance, trade, customs, tourism, legislation, and administration
Fostering scientific and technical progress in industry, mining, agriculture, water and animal resources
Establishing scientific research centers
Setting up joint ventures
Unified military (Peninsula shield force)
Encouraging cooperation of the private sector
Strengthening ties between their people
Establishing a common currency
Popular
How to choose Facility Management Company in Dubai?
How to choose Facility Management Company in Dubai Dubai is well known for its cultural heritage and become popular for its luxurious hotels, beautiful beaches and deserts. Several visitors arrive there for spending their holidays and also for official purposes and even for conducting meetings. Dubai expertise their best services to people by providing the facility management services in a def...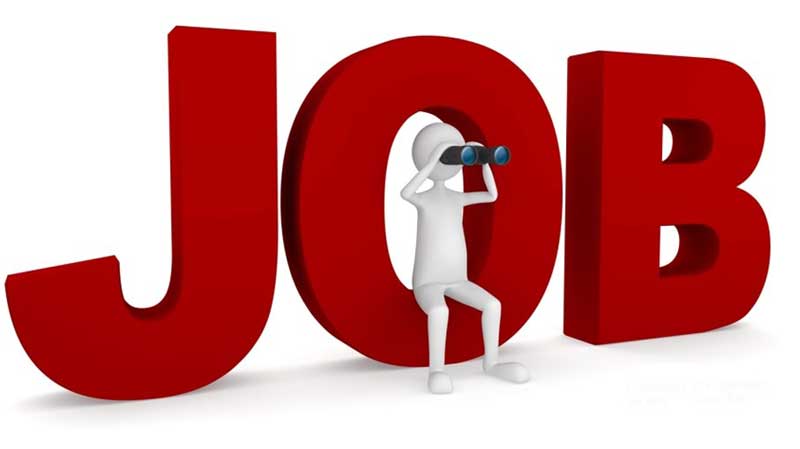 11 Job Sites with Listings of Jobs in Dubai
Job Site Name Dubai Jobs Listings Bayt Job Listings DubaiClassified.com Job Listings Dubizzle Job Listings Emirates Ads Job Listings EmiratesVillage.com Job Listings Expatriates.com Job Listings GettyDubai.com Job Listings Gulf News Job Listings Jobs123.com Job Listings Totaldubai.com Job Listings TotalJobs Job ...
Best Online Deals of Crossbody Bag for Girls - Backpack for Girls Blue Black
Description - Price $15 Elegant looking handbag for kids. Product Features: Target Group: Girls Brand: I See Fashion Type: Crossbody Bag Color: Red Color Details: Red and Black Pattern: Solid Fabric Type: Polyethylene Interior Features: 1 Main section with zipper closure Exterior Features: 1 Small zipper pocket, 2 side pockets Adjustable Strap: Yes Removable Strap: Yes Fa...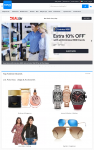 Online Shopping and more deals
Souq.com sells a wide quality of designer stylish wear, along with hi-tech mobiles, computers, art, crafts and collectibles, paintings, games and even more. Souq.com allows for free returns and accepts Cash On Delivery (COD) payments. Top 3 Places To Go Shopping in Dubai UAE – Expats Guide 14 Most Popular Online Stores in Dubai 2016 United Arab Emirates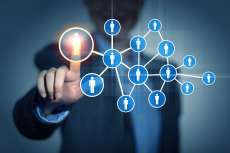 Hiring a Facilities Management Company
The facilities management line of labor aims to require care of everything from the upkeep of an ad building to security, from procurement and contract management to health and safety yet as maintaining the communications infrastructure amongst a variety of alternative aspects. A lot of organizations with differing size and specialty need their facilities befittingly maintained. These businesse...