List of GCC countries, Gulf countries
November 16, 2016 / 13,539 / Category : Uae
List of six Arab GCC (or AGCC) countries (Gulf countries), citizen nationalities, nations, or member states is Bahrain, Kuwait, Oman, Qatar, Saudi Arabia, UAE. Yemen and Iran are Muslim countries but not GCC members. Population statistics, foreign expat resident percentages, currency, land area, other figures and data.
Bahrain - or Kingdom of Bahrain
Kuwait
Oman - or Sultanate of Oman
Saudi Arabia - or Kingdom of Saudi Arabia (KSA)
UAE - United Arab Emirates
Total and average figures for GCC countries
Total GCC population is about 42-45 million as of July 2014 (using an estimate of about 7-8m for the UAE). About 60% of the total is for Saudi Arabia.
Bahrain
Kuwait
Oman
Saudi Arabi (KSA)
UAE
Capital
Manama
Kuwait City
Muscat
Riyadh
Abu Dhabi
Ruler
Hamad Bin Isa Al Khalifa
Sheikh Sabah Al Ahmad Al Jaber Al Sabah
Sultan Qaboos Bin Said Al Said
King Salman bin Abdulaziz Al Saud
Shaikh Khalifa bin Zayed Al Nahyan
Title, date
King, since Mar 1999
King from 23 Jan 2015
President, since Nov 2004
Population2,3
1,314,089 (2014, CIA)
2,742,711 (2014, CIA)
3,219,775 (2014, CIA)
27,345,986 (2014, CIA)
9.2m (2013, World Bank)4
Population2
1,106,509 (July 2008, CIO)
3,996,899 (2014, PACI)
8,264,070 (2010, NBS)4
Land Area
741 sq km
2.15m sq km
83,600 sq km
Currency
Bahraini Riyal
Kuwaiti Dinar
Omani Riyal
Saudi Riyal
Dirham AED
Citizens
Bahrainis
Kuwaitis
Omanis
Saudis or Saudi Arabians
Emiratis
Citizenship
Father, not birthplace
Father, not birthplace
Father, not birthplace
Father, not birthplace
Father, not birthplace
Percentage expats5
55% (UN, 2013)
70% (PACI, 2014)
30% (UN, 2013)
30% (UN, 2013)
80-90%
Airlines
Gulf Air
Kuwait Airways
Oman Air
Saudia
Etihad Airways
All five GCC or Gulf countries have part or all of their coast line on the Arabian Gulf (Persian Gulf).
All GCC member states refer to the body of water as the Arabaian Gulf and dislike references to the Persian Gulf.
Iran refers to it as the Persian Gulf and strongly dislikes references to the Arabian Gulf.
Most of the rest of the world calls it the Persian Gulf but doesn't get as upset about it being called the Arabian Gulf as the Iranians do (they do have a very stong opinion about it).
Officially it is the Persian Gulf. Officially meaning what the UN calls it, what most world atlases call it. But it is not the official name according to GCC countries.
Since we are more interested in trying not to annoy GCC countries we'll call it the Arabian Gulf.
Gulf Countries include Saudi Arabia,United Arab Emirates, Oman, Yemen, Kuwait, Bahrain among others.
They are called 'GULF COUNTRIES' because they are situated on the Persian Gulf.
Gulf Countries are 6: Kuwait, Oman, Saudi Arabia, UAE, Bahrain. They are called so because they are members of the GCC. It's a common misconception that they are named because they have coasts on the Gulf, they are actually named after the council, which was named after the Gulf.
The phrase Gulf Countries is actually a colloquial one, so is the GCC, although they are much more common than the official name: The Cooperation Council of the Arab States of the Gulf.
Gulf Cooperation Council (GCC), political and economic alliance of six Middle Eastern countries Saudi Arabia, Kuwait, the United Arab Emirates, Bahrain, and Oman. The GCC was established in Riyadh, Saudia Arabia, in May 1981.
The important reasons of GCC (Gulf cooperation council) are:
Formulating similar regulations in various fields such as religion, finance, trade, customs, tourism, legislation, and administration
Fostering scientific and technical progress in industry, mining, agriculture, water and animal resources
Establishing scientific research centers
Setting up joint ventures
Unified military (Peninsula shield force)
Encouraging cooperation of the private sector
Strengthening ties between their people
Establishing a common currency
Popular
Mobile Shopping Axiom Telecom
Axiomtelecom is the largest distributor and authorized dealer across the Middle East, of some of the most acknowledged mobile brands in the world. Axiomtelecom deals with different telecom operators in each of the countries where they operate. Top 3 Places To Go Shopping in Dubai UAE – Expats Guide 14 Most Popular Online Stores in Dubai 2016 United Arab Emirates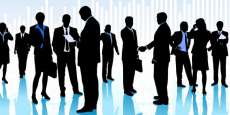 Jobs in Dubai for Expats
Dubai, the second-largest state within the UAE, may be a world economic hub. Many folks want to possess jobs in the metropolis for reasons like smart earning, untaxed financial gain, luxurious style, breathless scenery and smart work culture. Metropolis is very liberal and progressive state. Expats are even allowed to possess a property in a metropolis that is different wise not allowable in othe...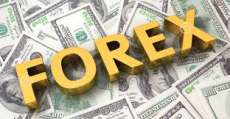 Introduction to Forex Trading
If you were wondering; forex trading is nothing more than direct access trading of different types of foreign currencies. In the past, foreign exchange trading was mostly limited to large banks and institutional traders however; recent technological advancements have made it so that small traders can also take advantage of the many benefits of forex trading just by using the various online tra...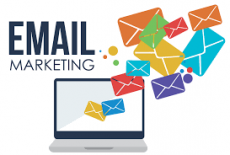 5 Techniques To Improve Response For Your Email Marketing in Dubai UAE
Generally, with any kind of marketing campaign in Dubai UAE, people need to see your message 7 to 12 times before they take action. This is why email marketing is so effective. It allows you to easily send a number of messages in a affordable manner and develop a long lasting relationship with your target audience so that they turn into customers for life. Here are 5 strategies to maximize the suc...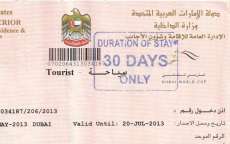 Can I work on visit or tourist visa in Dubai or other states of UAE?
It is illegal to work on a visa other than a valid employment visa in Dubai. However, you may come on a visit or tourist visa and actively search for jobs in Dubai. Under recent legislation pertaining to employment visas, successful candidates who are hired by Dubai employers are required to exit the UAE pending release of their Employment Visas. Clearly, any employer asking you to start work i...