List of GCC countries, Gulf countries
November 16, 2016 / 13,539 / Category : Uae
List of six Arab GCC (or AGCC) countries (Gulf countries), citizen nationalities, nations, or member states is Bahrain, Kuwait, Oman, Qatar, Saudi Arabia, UAE. Yemen and Iran are Muslim countries but not GCC members. Population statistics, foreign expat resident percentages, currency, land area, other figures and data.
Bahrain - or Kingdom of Bahrain
Kuwait
Oman - or Sultanate of Oman
Saudi Arabia - or Kingdom of Saudi Arabia (KSA)
UAE - United Arab Emirates
Total and average figures for GCC countries
Total GCC population is about 42-45 million as of July 2014 (using an estimate of about 7-8m for the UAE). About 60% of the total is for Saudi Arabia.
Bahrain
Kuwait
Oman
Saudi Arabi (KSA)
UAE
Capital
Manama
Kuwait City
Muscat
Riyadh
Abu Dhabi
Ruler
Hamad Bin Isa Al Khalifa
Sheikh Sabah Al Ahmad Al Jaber Al Sabah
Sultan Qaboos Bin Said Al Said
King Salman bin Abdulaziz Al Saud
Shaikh Khalifa bin Zayed Al Nahyan
Title, date
King, since Mar 1999
King from 23 Jan 2015
President, since Nov 2004
Population2,3
1,314,089 (2014, CIA)
2,742,711 (2014, CIA)
3,219,775 (2014, CIA)
27,345,986 (2014, CIA)
9.2m (2013, World Bank)4
Population2
1,106,509 (July 2008, CIO)
3,996,899 (2014, PACI)
8,264,070 (2010, NBS)4
Land Area
741 sq km
2.15m sq km
83,600 sq km
Currency
Bahraini Riyal
Kuwaiti Dinar
Omani Riyal
Saudi Riyal
Dirham AED
Citizens
Bahrainis
Kuwaitis
Omanis
Saudis or Saudi Arabians
Emiratis
Citizenship
Father, not birthplace
Father, not birthplace
Father, not birthplace
Father, not birthplace
Father, not birthplace
Percentage expats5
55% (UN, 2013)
70% (PACI, 2014)
30% (UN, 2013)
30% (UN, 2013)
80-90%
Airlines
Gulf Air
Kuwait Airways
Oman Air
Saudia
Etihad Airways
All five GCC or Gulf countries have part or all of their coast line on the Arabian Gulf (Persian Gulf).
All GCC member states refer to the body of water as the Arabaian Gulf and dislike references to the Persian Gulf.
Iran refers to it as the Persian Gulf and strongly dislikes references to the Arabian Gulf.
Most of the rest of the world calls it the Persian Gulf but doesn't get as upset about it being called the Arabian Gulf as the Iranians do (they do have a very stong opinion about it).
Officially it is the Persian Gulf. Officially meaning what the UN calls it, what most world atlases call it. But it is not the official name according to GCC countries.
Since we are more interested in trying not to annoy GCC countries we'll call it the Arabian Gulf.
Gulf Countries include Saudi Arabia,United Arab Emirates, Oman, Yemen, Kuwait, Bahrain among others.
They are called 'GULF COUNTRIES' because they are situated on the Persian Gulf.
Gulf Countries are 6: Kuwait, Oman, Saudi Arabia, UAE, Bahrain. They are called so because they are members of the GCC. It's a common misconception that they are named because they have coasts on the Gulf, they are actually named after the council, which was named after the Gulf.
The phrase Gulf Countries is actually a colloquial one, so is the GCC, although they are much more common than the official name: The Cooperation Council of the Arab States of the Gulf.
Gulf Cooperation Council (GCC), political and economic alliance of six Middle Eastern countries Saudi Arabia, Kuwait, the United Arab Emirates, Bahrain, and Oman. The GCC was established in Riyadh, Saudia Arabia, in May 1981.
The important reasons of GCC (Gulf cooperation council) are:
Formulating similar regulations in various fields such as religion, finance, trade, customs, tourism, legislation, and administration
Fostering scientific and technical progress in industry, mining, agriculture, water and animal resources
Establishing scientific research centers
Setting up joint ventures
Unified military (Peninsula shield force)
Encouraging cooperation of the private sector
Strengthening ties between their people
Establishing a common currency
Popular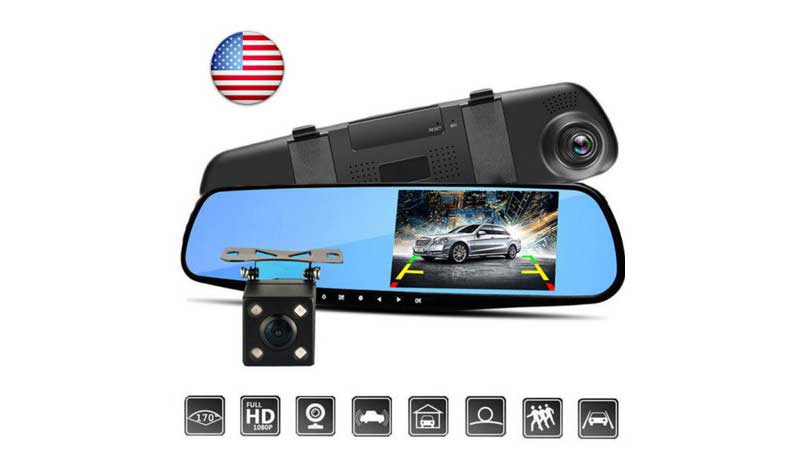 Dash cam hardwiring kit
Anyone knows where in Dubai I can get a hardwiring kit for dashcam? Google doesn't help and the only ones I see are on desertcart. Thanks in advance.
Online Shopping in the Middle East
This online shopping site was set up by experts from the fashion and eCommerce industry. The site was established with a view to bringing the latest fashion offerings to the fashion lovers of Middle East. MarkaVIP sells fashion and designer items and home décor and electronic items across the UAE. We offer a wide range of internationally acclaimed brands that cater to members with diverse needs ...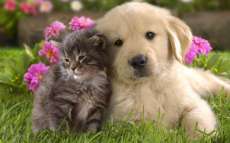 Can I adopt a Dog or Cat in Dubai UAE?
Yes you can. Even from the classified websites like Dubizzle you can get free kittens for adoption in Dubai, Cats for adoption in UAE, Cats for free adoption in Sharjah. You can find Kittens for sale in Dubai, kittens for adoption in Abu Dhabi, Cats for free adoption in Abu Dhabi. Online you can find Dubizzle cats for free adoption and Dubizzle cat adoption Abu Dhabi. Is it legal t...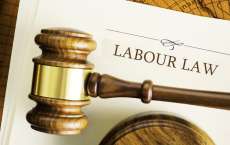 Chapter II: Employment Of Workers Children And Women - UAE Labor Law
Section I: Employment of Workers Article 9 Work is an inherent right of the Nationals of the United Arab Emirates. Non- nationals may not engage in any work within the State except in accordance with the conditions stipulated in this Law and its executive orders. Article 10 Where National workers are not available, preference in employment shall be given to: 1.Workers of other Arab nationalit...
Sparkling Cleaning Services Company
A careful cleaning of your house is an assignment that is vital however overwhelming. The normal mortgage holder is reluctant to play out the task, knowing completely well, that by the day's end, he will have a home that looks not considerably not quite the same as it did when he began in the morning. Luckily, proficient administrations for house cleaning can be depended upon to assume responsibil...